President calls Helme to order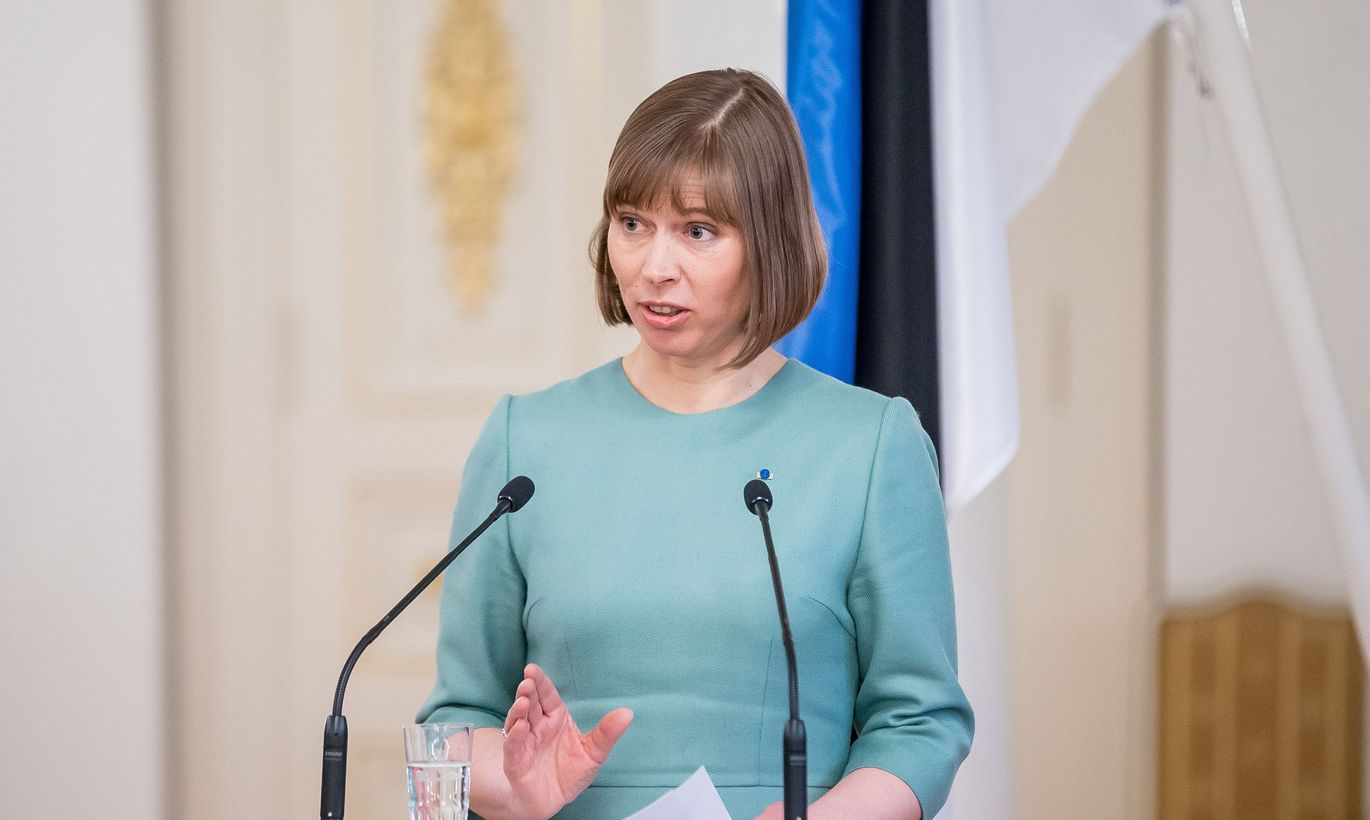 President Kersti Kaljulaid took to her social media account to call to order Conservative People's Party (EKRE) faction chair Martin Helme, describing the latter's attack on judicial power as absolutely inadmissible.
"I do not want to talk about political culture in the parliament, or common courtesy. The former is a matter of the inner compass of delegates, while the latter has to do with upbringing. However, I cannot remain silent in a situation where the constitutional order and separation of powers is threatened, even if we are dealing with a deliberate provocation," Kaljulaid found.
The head of state wrote that members of the parliament know – or at least should know – best the meaning of separation of powers. "Attacking independent judicial power from the Riigikogu lectern is absolutely unacceptable," Kaljulaid said.
The president has not called MPs to order in the past.
Martin Helme said in front of the Riigikogu on Monday: "I want a threat to be issued from this lectern. I want the heads of judges Virgo Saarmets, Maret Altnurm, and Kaire Pikamäe to roll. I do not want us to have justices who do not interpret the law but seek to write it – who by attacking the constitutional principle of separation of powers undermine order in Estonia; who attack values clearly upheld by public opinion. I do not want such judges. I do not want judges who break the law and then use legislation not entered into force to justify these breaches."
Helme said in closing: "At the very least, circuit and supreme court justices should be elected as we cannot have a situation where a bunch of old ladies can just decide to rewrite Estonian laws."
The judges in question ordered Harju County to register the first same-sex married couple in Estonia in January.
Chief Justice of the Supreme Court Priit Pikamäe told ERR that Helme's statement is a direct attack on the principle of separation of powers.
"Both I personally and the judicial community in general are deeply disturbed by this utterance where a member of the Riigikogu attacks Tallinn Circuit Court judges over administration of justice. I find it to be more than meddling in administration of justice; it is also a personal attack against specific judges in connection with their work," Pikamäe said.
Former chief justice Märt Rask said that even though MPs are free in their statements, a member of parliament should not be the one to criticize the work of courts.
EKRE faction member Jaak Madison rushed to Helme's defense on social media, arguing against Kaljulaid and Pikamäe's position that his speech constituted a threat to separation of powers.
"I say there is no balance of powers right now as the scales are tipped heavily in the favor of courts that decide on their own accord to lay down laws and redefine the "cultural space" in which a same-sex marriage registered in Sweden was found to be valid in Estonia," the MP found.
"Based on the principle of separation of powers, neither the president nor the chief justice should meddle in the freedom of publicly elected persons to express themselves," Madison said.