Politicians in search of a better relationship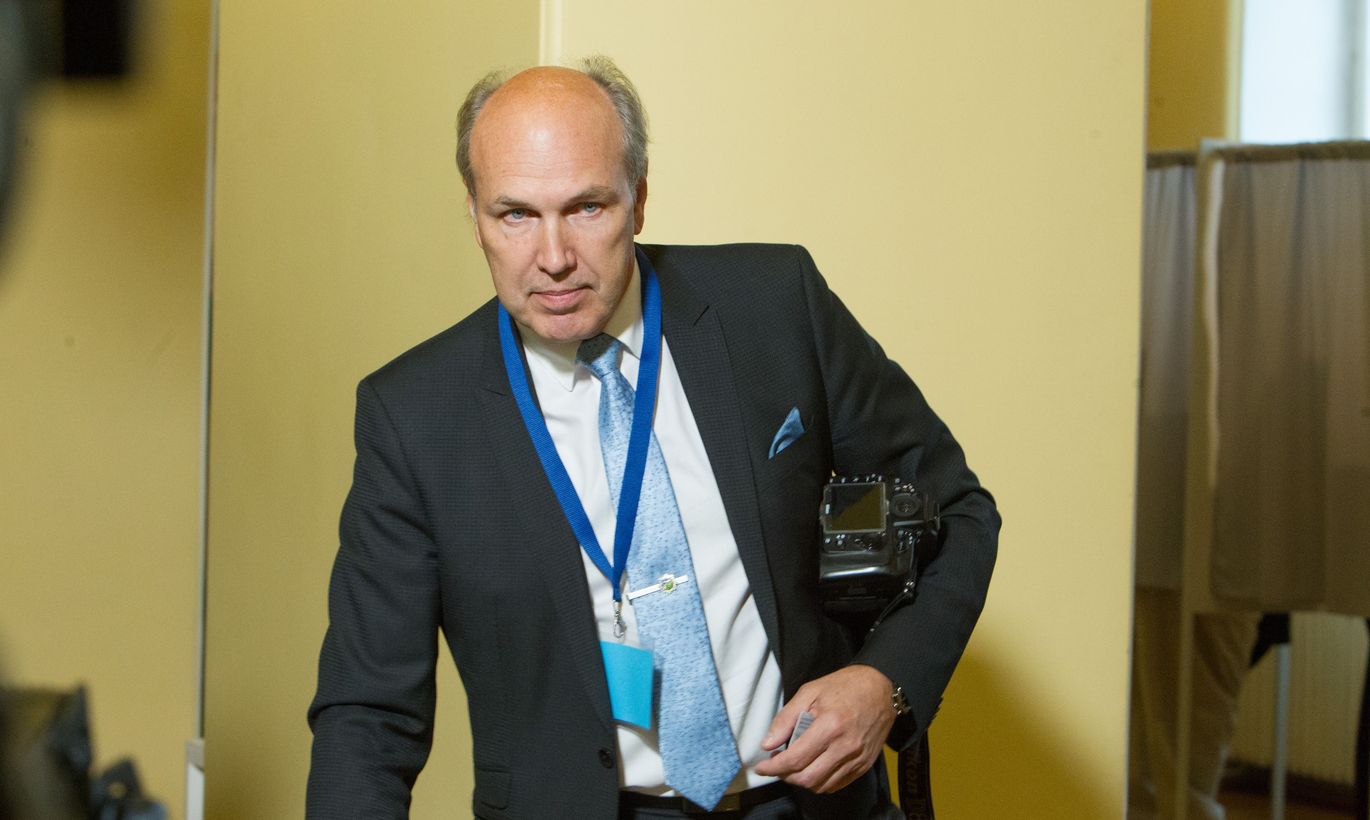 Members of the Riigikogu Economic Affairs Committee are scheduled to attend the TransRussia logistics fair in Moscow in mid-April in search of a warmer business relationship, provided Estonian entrepreneurs deem their presence beneficial. Chairman Aivar Kokk (IRL) said that it is the committee's task to liven up the economy, and that the latter needs every positive impulse it can find.
Transport and logistics fair TransRussia 2017 will take place in Moscow from April 18 to April 20 and see Enterprise Estonia (EAS) among its participants. Members of the committee believe they could also attend to support Estonian entrepreneurs.
Kokk said that EAS' stand will host at least 11 Estonian logistics companies, including several state companies. "If they believe we are needed at the fair and meetings with local businessmen, we will go. There is no sense for us to just travel back and forth," Kokk said.
"Entrepreneurs say that the disappearance of transit has robbed the state budget of €300 million as volumes have dropped fourfold over the past decade. One reason is allegedly that politicians have failed to support companies in their attempts to introduce themselves and sign contracts," Kokk explained.
Even though committee members' attendance will become clear early next week, Kokk said that members plan to visit the fair on April 18. He said representatives of all factions have voiced support for the mission, and that all factions have people who are willing to go.
Member of the committee Kristen Michal (Reform Party) said that he has no knowledge of the mission, and that he first read about it in a press release. Michal believes the role of politicians is to maintain courteous relations between countries and open important doors for entrepreneurs in foreign countries.
"Nevertheless, the sporadically circulated idea that politicians can bring goods from Moscow should include an answer as to what the Kremlin will be given in return. Provided we are talking about ordinary trade, politicians have little to do with it. And if they do, the goods in question are other than what is coming from Russia on the railroad," Michal was critical.
Center Party's representative in the committee Erki Savisaar said that the attempt is to achieve something that has not been done for 17 years. "It seems to me that Europe is free in its communication with Russia. Political differences of opinion should not get in the way of neighborly relations and business," Savisaar said. He added that no one is planning to revise positions concerning sanctions against Russia.
Both Savisaar and Kokk said that Estonia should look to its neighbors. "In a situation where our transit volumes are down fourfold, the drop is just 15 percent in Latvia. It is the same for Finland. Estonia is the only country that has lost the lion's share," Kokk said.
"Rail transit volume currently stands at 12.5 million tons. We need to get that figure up to 25 million tons for Estonian Railways to be able to sustain itself. Achieving that should be a goal for Estonia and its politicians," Kokk said. It remains unclear whether politicians will attend other official meetings.
The current composition of the Riigikogu has visited Russia twice before. The state budget control select committee visited in 2015 to get an overview of border crossing procedure. Delegates included Mihhail Stalnuhhin, Jaak Aaviksoo, Henn Põlluaas, Tanel Talve, Kristjan Kõljalg. Members of the Estonia-Russia parliamentary group Igor Gräzin, Viktoria Ladõnskaja, Olga Ivanova, and Andres Ammas visited Russia in October of the same year.