PM: We do not give interviews to Sputnik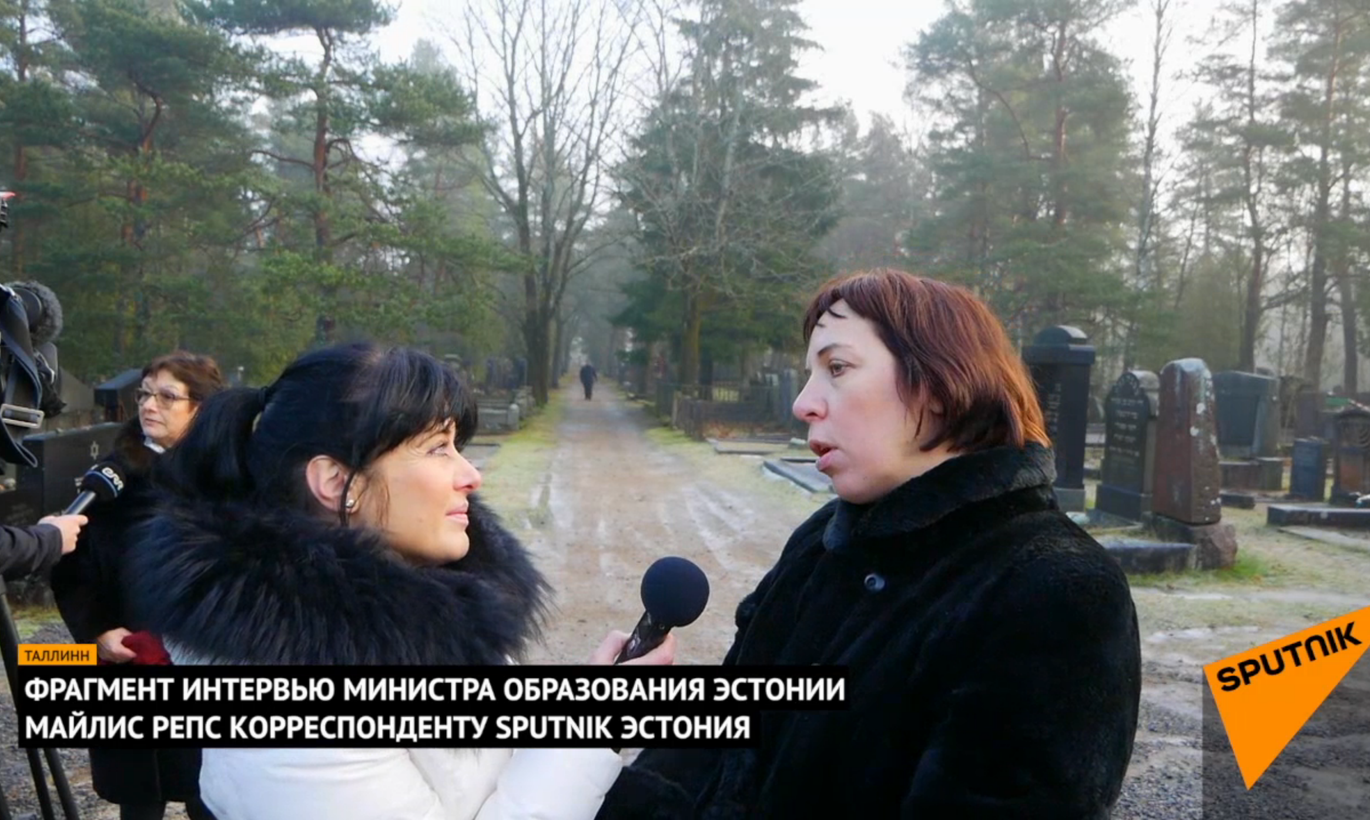 Prime Minister Jüri Ratas (Center Party) commends Education Minister Mailis Reps for apologizing for the interview she gave to Sputnik and recommends members of the government avoid the media-outlet in the future.
"Mailis has expressed regret over her utterances and will learn from them. It is important," PM Ratas told Postimees in an interview. How to accept it when a minister in your team lies? "Prevarication has no excuse," Ratas admitted. "The minister said she gave a lot of interviews on that day (January 27 – ed.). How thoroughly she managed to dedicate herself to each of those interviews is another matter."
"I'm very sorry, and I apologize for the confusion. I was mistaken in my comments to Postimees," Reps admitted after she initially claimed she has had no contact with Russian propaganda portal Sputnik. That claim was overturned on Saturday when the channel published a video interview with Reps on the Holocaust.
Estonian public servants are urged to avoid communicating with the propaganda outlet, and PM Ratas says nothing has changed in that regard. "The attitude of the government toward Sputnik has not changed. We do not give interviews to them, that much is for certain," Ratas said.
Minister of Education and Research Mailis Reps (Center Party) said that the "scandal" is giving Sputnik too much attention. She explained she gave interviews to up to ten publications that day, which caused her to become distracted and overlook the fact one of the interviewers was from Sputnik.
"I will try to be more mindful in terms of the publications that want to talk to me. That said, I have remained available to the press, accepted calls not screened by PR officers, answered journalists' questions as a politician for 15 years. My past and future desire to remain approachable to the press should not be held against me. However, as I said, I will try to be more mindful," Reps said.
MEP Yana Toom (Center) also recommended Reps apologize. "I believe Mailis Reps is stuck in the old stereotype that seemingly permitted a politician to say one thing to Russians and another to Estonians," Toom told BNS.
The Center Party's coalition partners also look down on talking to Sputnik. Minister of Justice Urmas Reinsalu (IRL) said that no public servant should talk to that source of propaganda. "One needs to be extremely careful with that publication for they get paid for lying," he said. Reinsalu added that Sputnik has managed to break into justice ministry press conferences. "They come in troves, and it is quite tricky to identify and stop them."
Reinsalu said that officials should be able to realize Sputnik does not represent even seemingly real journalism. "It is an information operation by a hostile administration aimed at weakening our state," Reinsalu said.
Social Democrat Party chairman Jevgeni Ossinovski said that it is up to individual people to decide whether and how to talk to Sputnik. "The social democrats do not give interviews or comments to Sputnik as we do not regard it journalism," Ossinovski said.
Reform Party's Jürgen Ligi said that Reps' conduct was not accidental. "She was only addressing the Russian-speaking voter, counting on neither Sputnik nor PBK having any Estonian viewers and being able to voice a different truth. The latter being that other politicians are playing nationalities off against each other and deportations are made lighter by the fact they followed political, not ethical motives," Ligi said.
The politician characterized Reps' latter positions as "immeasurably cynical".