Next president could be decided by electoral body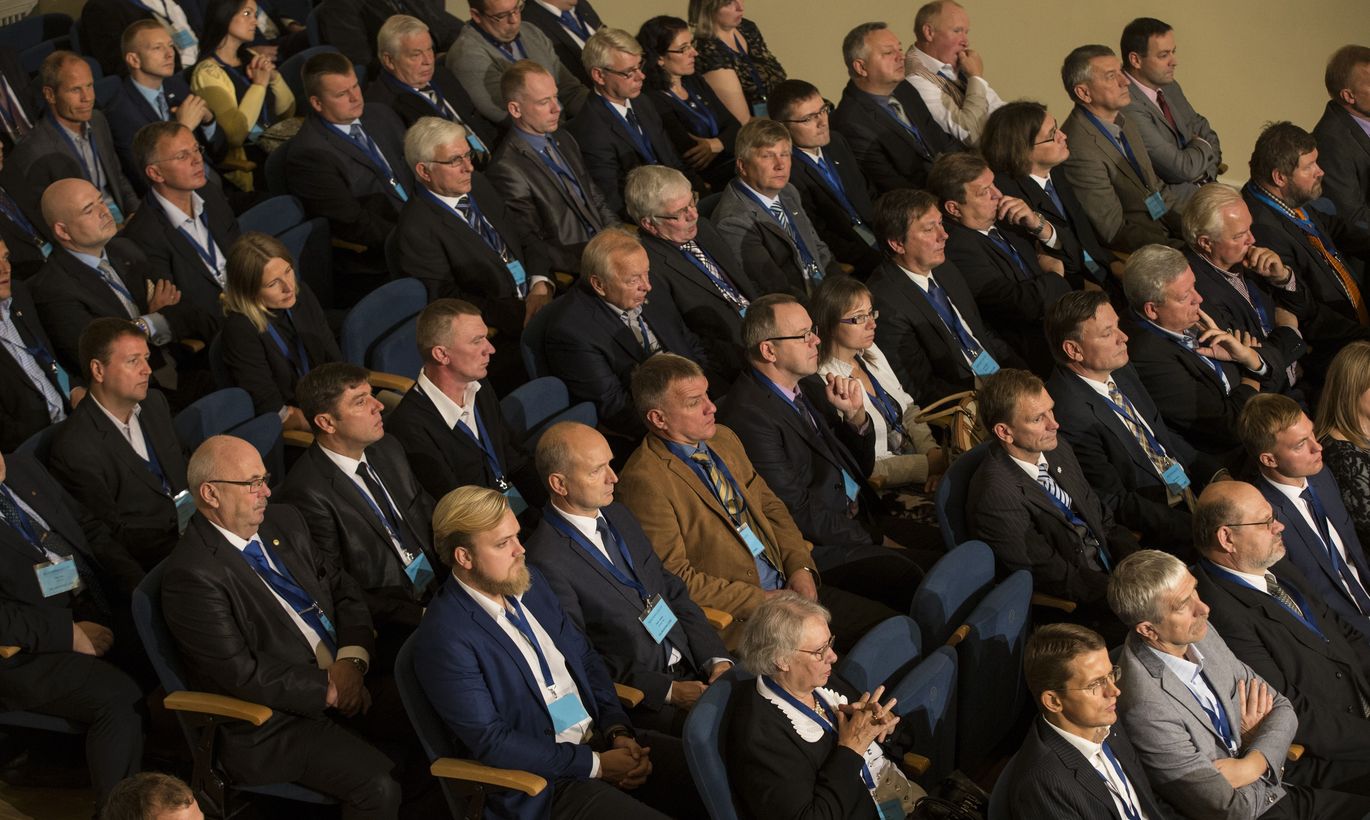 A coalition working group on changes to the presidential election process is weighing a constitutional amendment that would abolish the current Riigikogu voting rounds and give the task of electing the president straight to the electoral body.
The working group is also discussing lengthening the presidential term to seven years from the current five and abolishing the possibility to run for a second term.
The president would be elected by a special electoral body made up of members of the Riigikogu and representatives of local government councils. Center Party's Peeter Ernits said the current solution was proposed once it became clear direct presidential elections would not merit the support of the coalition of the Center Party, Social Democrat Party, and Pro Patria Res Publica Union.
Representatives of the three parties have now agreed that even though the administrative reform will cut the number of local governments in Estonia, the weight of local representatives in the electoral body must be maintained. Electors from local government councils must make up at least two thirds of the electoral body.
Ernits told Postimees after the working group's meeting yesterday that the preliminary plan would prescribe a maximum of five voting rounds to be held over three days between Friday and Sunday. The first round of voting would have a maximum of five candidates with one candidate dropped for each consecutive round.
If in the current system a presidential candidate needs at least 68 votes to be elected in the Riigikogu and more than half of total votes in the electoral college, the new system could give the presidency to the candidate who gets the most votes.
"Should this plan be approved, future presidents will no longer have to make superhuman effort where human efforts will suffice," Ernits said. The MP added that the latter change would also put an end to manipulation of results using blank or spoiled ballot papers. Ernits emphasized, however, that the proposal is still being debated.
The next presidential elections in Estonia will take place in 2021.