Threat compass still pointed east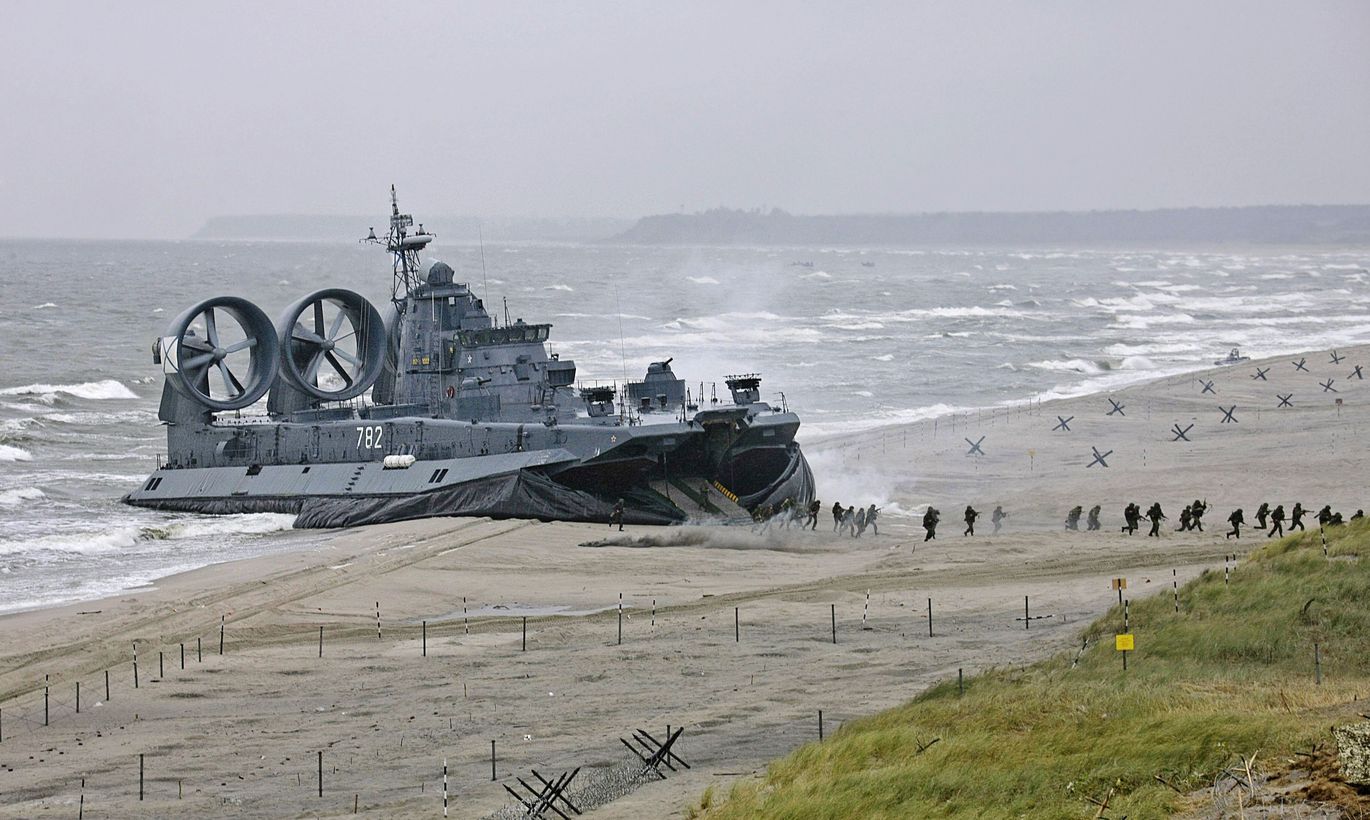 "The regime in Russia currently makes it the only threat to the constitutional order and territorial integrity of Estonia. There is no cause for panic. The likelihood of a direct military attack against NATO member Estonia and NATO remains low but not nonexistent," said Director of the Information Board Mikk Marran when presenting the "Estonia in the International Security Situation 2017" report yesterday.
These three sentences make for the best summary of the report. The situation is largely similar to last year, even though the world has seen great and influential change in Donald Trump's presidency and UK's decision to leave the European Union since then. However, even there we see examples of the new normality – the non-military threat posed by Russia, or active and aggressive meddling in all Western countries.
While the Information Board and other security agencies are ceaseless in their efforts, it is probable attempts by Russia will be felt the strongest in the second half-year. "Whether cyber attacks, propaganda and misinformation campaigns, confusion regarding the electoral system etc," Marran said. He added that efforts to meddle are always more active just before May 9.
Why are Russia's chances increased in the second half of the year? First of all, Estonia will become the EU presidency that will probably bring us under heightened Russian attention. Latvia "enjoyed" this kind of attention during its presidency in 2015. Marran said that Russian special services employed various tactics to sow tension and confusion back then, without going into detail. Minister of Defense Margus Tsahkna added that these tools might differ from country to country and concerning different matters.
Debates open a window
The second opportunity Russia will have for meddling comes in the form of local government council elections in October. "It is not a matter of who will be elected; rather it is about election debates highlighting certain topics. It is no secret that there has been primitive opposition between Estonians and Russians in Estonia and especially Tallinn that has served the interests of different political parties," Tsahkna explained.
He said that it is Russia's goal to split democratic societies. "Not just in Estonia. It is an attempt to fragment decision-making processes and the common narrative in the West," Tsahkna said. This means that Russia could want to make use of the arrival of allied troops in Estonia. This holds potential for xenophobic conflicts and exaggerated incidents involving allied soldiers.
Estonia's security is also affected by outside factors. One such is the Zapad 2017 training exercise to be held in Russia and Belarus in September-October. "There are 108,000 fully armed Russian soldiers across our borders who know full well the scenario behind the exercises they're conducting – attacking NATO," Tsahkna said in reference to the seriousness of the exercise.
He said there are some warning signs in terms of the exercise. "We know that Lukashenko (President of Belarus Alexander Lukashenko – J. V.) is very nervous. We know that while Russia has ordered 50-60 train cars to move military equipment in the past, it has requisitioned 4,000 this year," Tsahkna said.
Elections targeted
Other important events are coming up. France will hold its presidential election in April and May, with Front National leader Marine Le Pen among the most popular candidates. Her campaign has voiced positions that threaten the survival of both the EU and NATO.
Le Pen recently promised to take France out of both organizations should she win. It is worth mentioning that Front National has attempted to finance its campaigns using Russian banks, as well as Le Pen's close relationship with Vladimir Putin. They are joined by common interests and so-called conservative values.
Germany will also be going into an election come fall to elect the next composition of the Bundestag. The Kremlin is rooting both for leftist Die Linke and right wing Alternative für Deutschland. It is probable Russia will contribute to both causes in more than words.
Germany was one of the countries hit by Russia's meddling in 2016. The Russian media amplified and used a baseless rumor of immigrants from the Middle East having raped a 13-year-old Russian girl in Berlin. The rumor resulted in protests in around a dozen German cities and required Chancellor Angela Merkel to explain that the crime was fiction. It is likely Russian information services will try to stage such operations this year.
The report also briefly mentions how Russia meddled in the US presidential election but adds there is no conclusive information on the subject. The topic was largely avoided at yesterday's press event that concluded that in the end Donald Trump was elected by the American people and as a result of peculiarities of the country's electoral system.
Russian activities in Montenegro were highlighted as a dangerous example, however, as things went from bad to worse there last year. "Elections in Montenegro were tampered with and an attempted coup aided last fall. Russian special services helped prepare the attempted assassination of the country's prime minister," Marran said. He added it is a good example of how far the Kremlin is prepared to go in its activities.
The coldblooded nature of the Russian administration is also described in the chapter on harassment of Western diplomats in Moscow. Special services have gone as far as killing a diplomat's dog. Even though Marran did not elaborate on attacks against Estonian diplomats, he gave the example of the Bronze Night events in 2007 that left ambassador at the time Marina Kaljurand under a lot of pressure in Moscow.
Because agencies are aware of such activities, the Information Board regularly instructs Estonian diplomats going to Russia. "We keep in constant contact with them, and they are given additional information during their mission," Marran said. Tsahkna also added that Estonians have no reason to worry about the mental state of their diplomats.
The report is made up of 13 chapters eight of which concern Russia. The document also touches on the Russian economy, situation in regions, military industrial complexes, armed forces in Ukraine, intervention in Syria, but also the downfall of the "caliphate" of terrorist group Islamic State.