A dozen howitzers in four years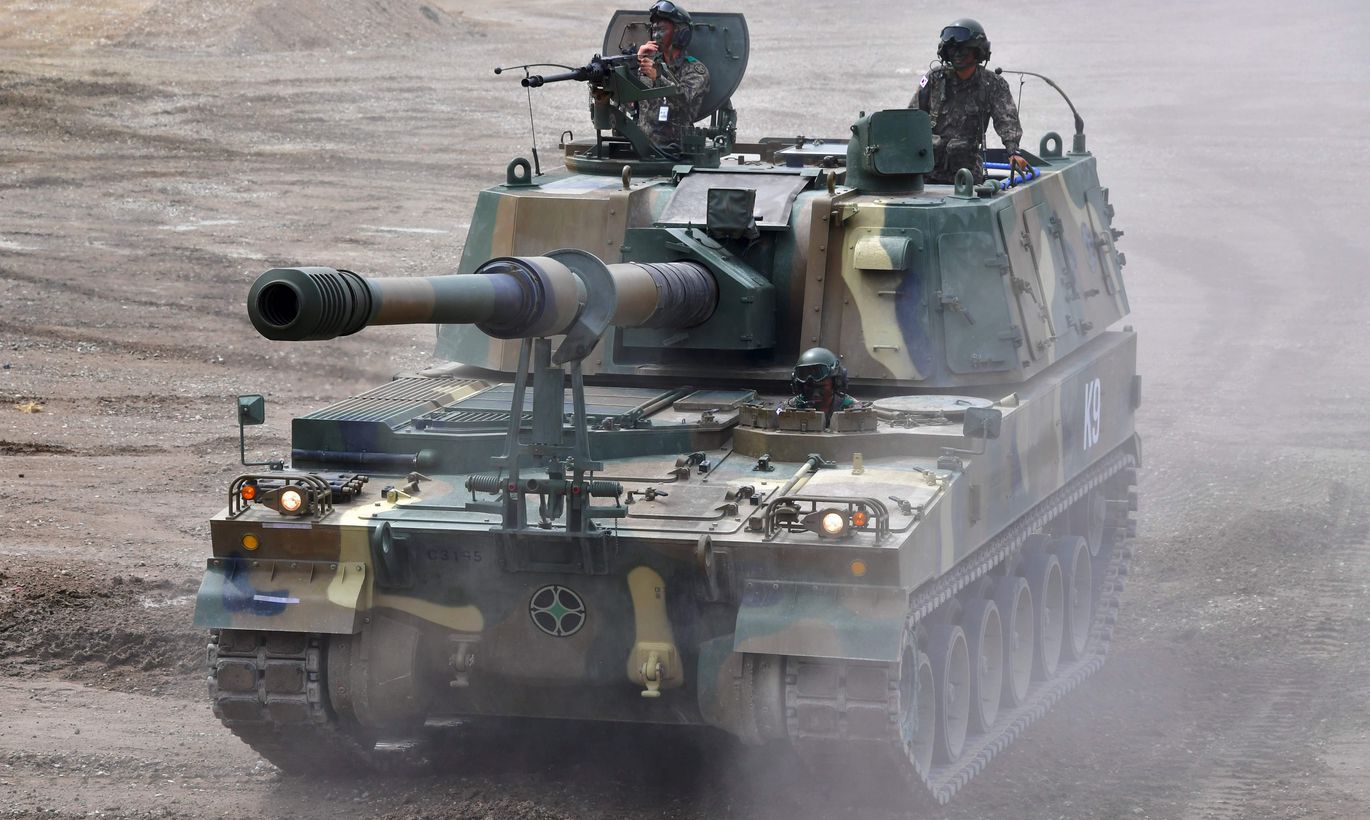 The Ministry of Defense wants to buy at least 12 second hand K9 Thunder howitzers from the Republic of Korea. The first weapon systems should reach the artillery battalion in Tapa in 2021.
The decision comes as the next step in boosting Estonia's armored maneuver capacity that began in 2014 with the procurement of 44 infantry fighting vehicles CV90 from the Netherlands for €138 million. The self-propelled howitzers form the next link between IFVs and tanks.
Minister of Defense Margus Tsahkna said that Commander of the Defense Forces Lt. Gen. Riho Terras will be leaving for Seoul to sign a mutual intentions protocol next week. Defense planners reckon Estonia needs at least 12 mobile howitzers, while the exact number of guns procured will depend on the price of the transaction. There are currently no concrete agreements in place.
"A new K9 weapon system costs in the vicinity of €6 million; however, our goal is to secure a good price, and that depends on results of negotiations," Tsahkna said. Estonia is looking to buy 10-15 year-old howitzers the South Korean army is set to replace. Experts say such machines could cost half of what they were worth new or €2-3 million.
Finland is also in the process of procuring K9 howitzers from South Korea and should have an agreement in spring. The Finnish media reports that the country is looking to buy 50 howitzers for a maximum of €100 million. The Estonian defense ministry does not disclose how much it plans to spend but hopes Finland and Estonia can service the howitzers jointly.
Tsahkna said that self-propelled guns will play an important role in defending Estonia in the future. "The idea is to give units firepower, while making it difficult for the enemy to pinpoint the latter's location," the minister said. "The howitzer's maximum firing range is 40 kilometers."
The Defense Forces currently has 155 mm FH-70 howitzers with a firing range of 30 kilometers. However, these close to 10-ton guns need to be hauled into position using trucks and take a crew of eight to operate. It is slow going, which puts both the gun and its team at risk of being hit by the enemy's precision artillery. The existing guns also couldn't keep up with IFVs and tanks in the future. The solution is self-propelled artillery.
"It can get into position in close to 30 seconds, and it takes the howitzer another 30 seconds to be on the move again," said artillery inspector at the General Staff of the Defense Forces Lt. Col. Kaarel Mäesalu.
Mäesalu said that the K9 popped up on the Defense Forces' radar only recently. Until then, German PzH 2000 howitzers, used by many other NATO countries, were considered the best fit for Estonia. The advantages of the Korean machines became apparent during testing in Norway where four weapon systems were pitted against each other: K9, Panzerhaubitze 2000, Caesar, and the M109. The tests found the Korean howitzer to be fast, able to withstand seasonal weather, and not overburdened by electronics.
"The main aim of the Koreans in designing this system was to make it suitable for operation by conscripts," Mäesalu explained. "It is very important for us because our training window and reserve training time is limited."
What this means in other words is that once the weapon systems reach Estonia in 2021 they can be easily adopted without the need to change the current training procedure. There will also be no need to expand training polygons as the howitzers can use existing ranges.
Mäesalu said that Estonia aims to buy proper guns that have not seen heavy use. "It should be possible to make use of them for at least another 30 years in our conditions," the inspector said.
If traditionally a battalion of K9 howitzers is made up of three batteries of six guns each for a total of 18 guns, Estonia should be able to make do with 12 systems, or two batteries.
"We have carried out our analyses, and this weapon's rate of fire is greater than what we have currently. It is capable of firing shells at a single target using different trajectories that considerably boosts its firepower," Mäesalu explained.
The first K9 Thunder was adopted into active service by the South Korean military in 1999. Standard equipment includes gear to protect the crew from weapons of mass destruction, a heater, communications equipment, a fire prevention system, and night vision. The self-propelled gun has a crew of five: commander, driver-mechanic, gunner, and two loaders. The howitzer moves with K10 auxiliary vehicles used to replenish ammo stores. How many support vehicles Estonia will procure remains unclear at this time.