Hiiumaa to host Estonia's most powerful solar plant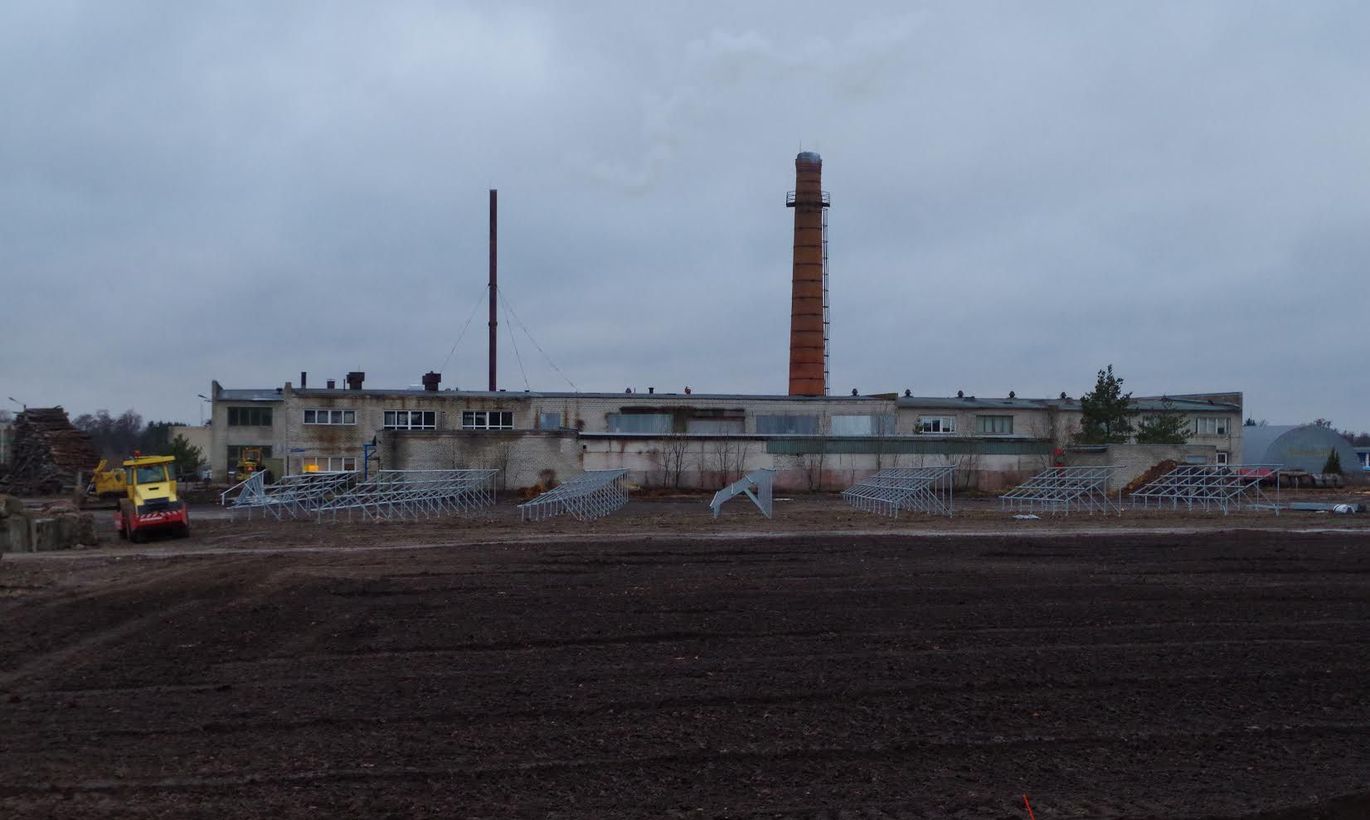 Work is set to begin on the biggest solar power plant in Estonia in the town of Kärdla – the power output of the new plant is five times that of existing, 200-kilowatt solar plants.
Founders of the plant to be built in the territory of current Hiiu and Pühalepa parishes can boast impressive figures: the power plant will have a total of 3,240 solar panels and a power output of more than 1 megawatt, 900 kilowatts of which will be accessible to the grid. The plant's estimated yearly production output is 1 gigawatt hour.
"The Kärdla plant will be one of the biggest solar plants north of Denmark and Lithuania," says project lead and board member of founder FootonVolt AS Marek-Andres Kauts.
The accessible output of solar plants in Estonia does not currently exceed a few hundred kilowatts. The new plant should cover the lion's share of Kärdla's power consumption in summer months.
"A situation where an entire town or a large part of it can rely exclusively on solar energy is unique on our parallel," Kauts says. He adds that the people of Kärdla will benefit from the plant through improved supply security. "Also green thinking – power used for daily living, for example heating water for tea, comes from local sustainable sources."
Construction is not cheap, with the investment coming to a million euros. FootonVolt AS' core investor is local capital-based investment company Koha Capital OÜ.
Their portfolio holds Estonia's largest private hydroelectric plant in Jägala and the City24 real estate portal. Koha Capital's past investments include a holding in the Solaris Center in Tallinn, the Cinamon chain of cinemas, as well as news agency BNS.
Hiiu parish elder Reili Rand (Social Democrat Party) says that the planned solar plant seems impressive, and that the parish is absolutely in favor of switching to renewable energy. However, Rand has a wish: the plant should not just produce electricity and sell it to the grid. She hopes it will benefit locals, for example through cheaper energy prices. "We are definitely excited because the parish wants to promote Hiiumaa's green image," she adds.
The Kärdla plant is the first solar power plant Kauts, who has also served as a member of the board of the Estonian Internet Foundation, will build from scratch. At the same time, it cannot be said he lacks experience in the field.
On the contrary. Kauts has a master's degree from the Royal Institute of Technology in Sweden and has worked as a consultant for numerous energy companies. Still, isn't it risky to aim so high right off the bat?
"Solar panels and solar plant guidance systems have become so advanced that it is possible to construct larger plants that are still cost-effective in the north," Kauts says.
The popularity of solar energy is also reflected in statistics from network operator Elektrilevi: last year they saw a record-breaking 223 producers join the grid. The number of producers has been growing annually.
"This means that the network operator is no longer just a deliverer of electricity so to speak, but is increasingly becoming a guarantor of supply security for various energy solutions," head of small-scale power industry at Elektrilevi Ott Antsmaa says.
Last year Elektrilevi connected 34 major producers with an output of more than 15 kW of which 29 were solar plants with a total power output of 1.83 MW.
New micro producers that produce electricity primarily for own use numbered 196 in 2016. They account for a total output of 1.68 MW. These included 194 solar plants, one wind turbine, and one hydroelectric station.
Antsmaa said that new technologies are making power consumption more flexible: production is moving closer to consumption, and it is sensible in terms of optimizing costs, especially in sparsely populated areas.
"It is probable that high density areas will need traditional power grids for a long time to come; however, in a farm in the woods, it is often more profitable for society to produce the electricity locally," he said.
Elektrilevi is working towards similar solutions. Solar plants are tested as alternatives to standard network service in places where a lot of maintenance work is needed to bring electricity to a handful of households.
Kauts' talk is more than a vague dream as the project secured a building permit from Hiiu parish yesterday. The company is planning to complete the plant by spring.