Shadow of corruption over Arsenal center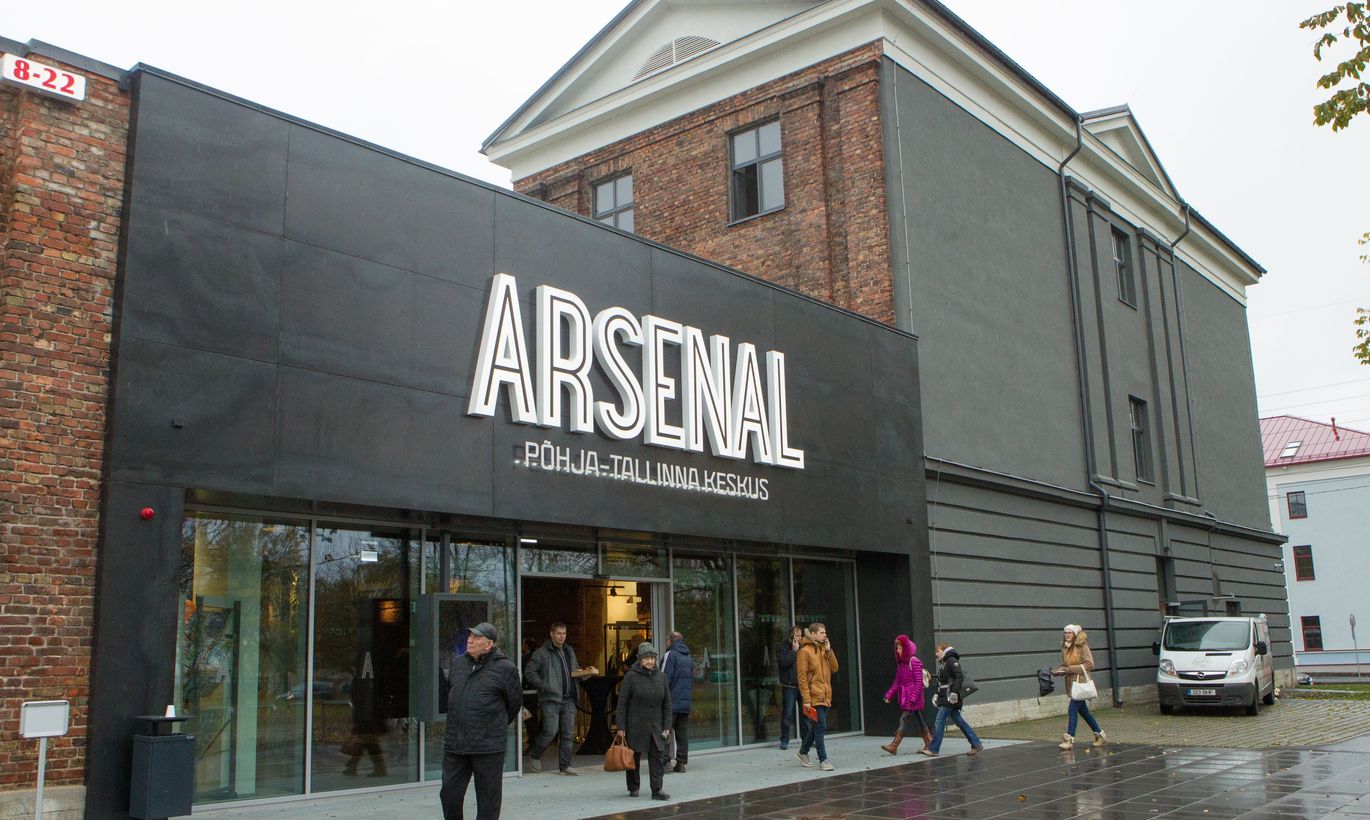 A Riigikogu select committee is set to look into sale of land under the Arsenal shopping center in North Tallinn part of which is owned by entrepreneur and Reform Party member Rain Rosimannus.
Because the supervisory board of state real estate manager RKAS was headed by Taavi Rõivas (Reform Party) at the time, chairman of the Riigikogu Anti-Corruption Select Committee Artur Talvik (Free Party) said the transaction could at worst hide misuse of influence and even political corruption.
Sale happened fast
"The worst case scenario is that Rosimannus used and influenced supervisory board chairman Rosimannus to secure a holding on favorable terms. No one has proved as much; however, we want to establish what really happened," Talvik said.
RKAS put the properties of the one-time Arsenal military industrial complex up for sale in May of 2012. The auction lasted just three weeks and went to the sole participant Arsenal Center OÜ that purchased the real estate for €1.52 million.
It turned out last week that Rosimannus had a modest holding in the company for years registered to his acquaintance Aadu Oja in the form of an option. Rosimannus decided to cash the option in December of last year and currently owns 4.65 percent of the Arsenal Center.
Talvik said the committee is first and foremost suspicious of how the transfer was carried out. "We want RKAS to tell us whether auctioning this kind of property in three weeks is normal practice or whether proceedings were hurried. It also needs to be determined whether real estate was sold for an unsound price," he said. The committee plans to question RKAS' current management and supervisory boards in February.
After that it will be decided whether to summon former supervisory board chairman Rõivas and others. Talvik said that members of the committee are interested in seeing where the investigation leads. He added, however, that the process is not a major undertaking to rival the work done by the parliament's Port of Tallinn investigative committee. "Initially we will process it in the anti-corruption committee, and then we'll see where it leads," Talvik said.
Taavi Rõivas and Rain Rosimannus refuted all suspicions raised over the past week. Rosimannus said that he has never been involved in the transfer process and was only invited to participate as an investor.
Afraid of city government
"I had given up on active politics a year before and was looking for business opportunities. I gave the offer some thought, and it seemed attractive. I decided to take a risk and borrowed what was a considerable sum for me at the time. The bank loan only amounted to a small holding in such a major project," Rosimannus said.
Why finance the investment in the form of an option as opposed to a public holding? Rosimannus said that the reason was Tallinn's rulers who he feared would have tried to torpedo the entire project over his party affiliation.
"I suppose we all know stories of how some things move faster than others in the capital. It was a pure business decision to spare major investors who pledged the lion's share of the starting capital and own 95 percent of the center unnecessary business risk," he added.
The other unanswered question of the past week is whether RKAS supervisory board chairman at the time Taavi Rõivas was aware of Rosimannus' business interests in the center. "Taavi Rõivas had no knowledge of my participation in the project. Rõivas learned of it last week, on the same day the paper reporter it – after taking a call from a journalist, he in turn called me to demand an explanation. I confirmed my involvement, and it was the first time Rõivas and I discussed the matter," Rosimannus explained.
Rõivas unaware of holding
Taavi Rõivas said he had no knowledge of Rosimannus' holding. He also refuted suspicions of the sale period having been too short. Rõivas said that three weeks is an entirely sensible time frame. The sale of the property was based on the valuation report – another standard practice, he said.
"Members of the supervisory board of RKAS have absolutely no levers with which to influence auction results, and I believe that to be right," Rõivas said. He added that the committee's investigation speaks of vanity and political competition. "I'm prepared to go and tell them how it happened."
RKAS also communicated that the sale of the Arsenal property was standard fare and that attempts to paint it as politically motivated and opaque are regrettable. Several interested parties perused the object during the sales period. By the end of the auction, a single bid in the volume of €1.52 million was made. A contract of sale was signed with Arsenal Center on July 12 of the same year.