Tallinn to install speed cameras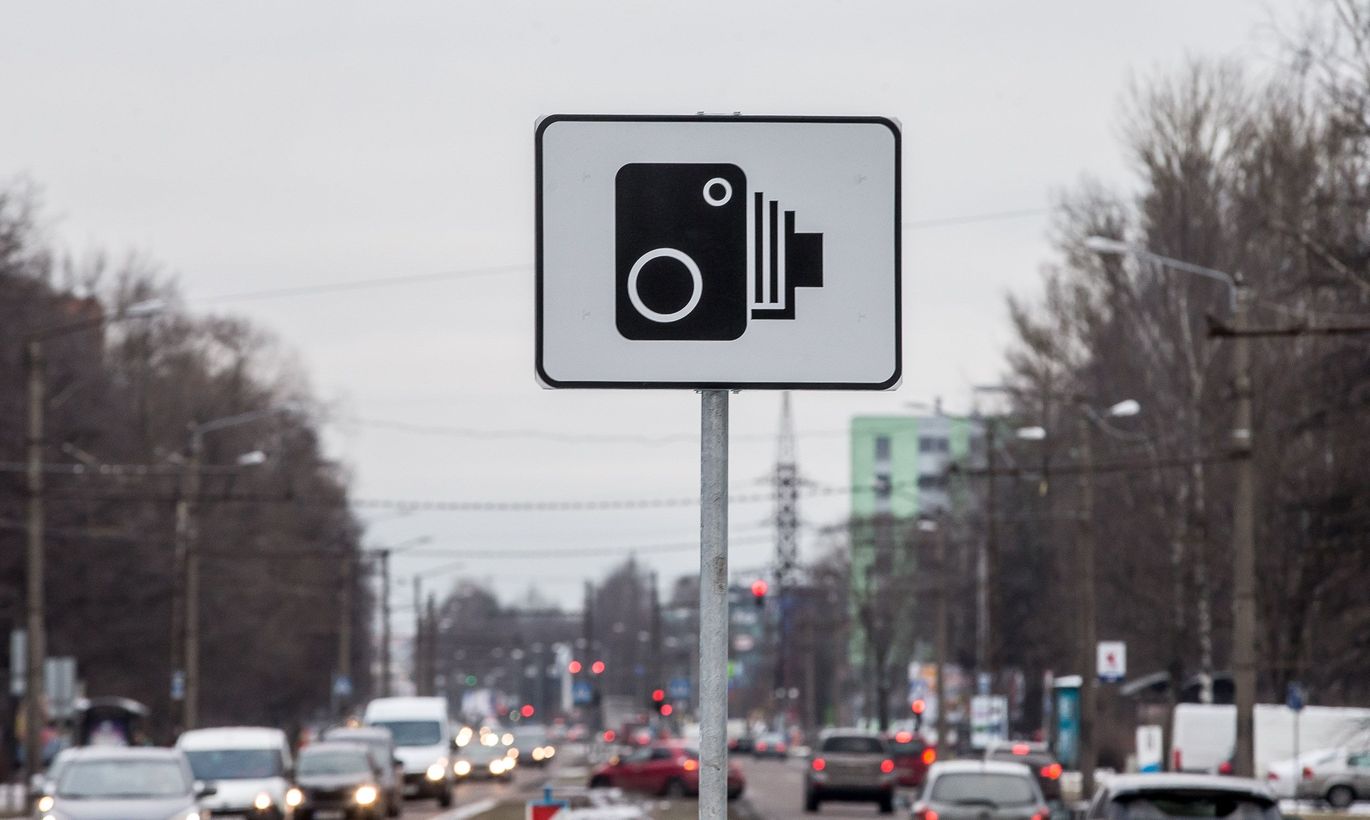 Automatic speed cameras will start catching throttle-happy drivers in Tallinn in the near future.
Traffic signs notifying drivers of speed cameras have already been set up on Sõpruse ave. "If there is a speed camera somewhere, a warning sign must precede it on the road," said head of the traffic control bureau of the Tallinn Transport Department Talvo Rüütelmaa.
The first road sign depicting a speed camera meets drivers heading downtown on Sõpruse ave. on the corner of Tammsaare rd. and the second on the Linnu rd. intersection. Traffic controllers will not reveal the exact locations of the cameras.
"We decided in the traffic committee that we do not deem it necessary to reveal the exact locations of the cameras as drivers have to respect the law and rules of the road everywhere. When a driver spots the traffic sign "automatic traffic supervision" they have to count on such supervision being exercised. We will not reveal whether we will be using stationary or mobile cameras and where," Rüütelmaa said.
He added that road signs warning of automatic supervision have already been installed alongside Paldiski rd. and could appear elsewhere if necessary. "Should we succeed in containing speeding in one area, there will be reason to expand the automatic supervision system," he said.
"And everyone knows mounting points for stationary cameras exist on the Kristiine intersection. It is probable cameras will start fining speeders there too very soon," Rüütelmaa said.
He added that should the department want to execute mobile traffic supervision, a corresponding temporary traffic sign will be set up. "Drivers who follow the rules and keep an eye out for traffic signs will have all the information they need. The sign is of no significance to law-abiding drivers who do not speed after all," he said.
"Because traffic on Sõpruse ave. moves towards the Kristiine intersection, that has been regarded as one of the most hazardous intersections in Estonia, we are making supervision more effective in that area," he added. However, drivers do not have to worry about automatic speed traps yet.
"Once the cameras become operational, we will issue a press statement in cooperation with the Road Administration to urge people to be extra observant," the city official warned. The stationary automatic cameras on the Kristiine intersection should come online at the same time as mobile speed traps. "We have handed the cameras over to the Road Administration. As far as I'm aware, the cameras were sent to Germany for calibration and should be back in Estonia by today. Automatic traffic supervision will begin there as well very soon," Rüütelmaa said.
The Kristiine intersection has two automatic cameras. Rüütelmaa will not say how many there will be. "We decided not to give out exact information on where and how many cameras we'll have as it would defeat the purpose of supervision. However, wherever a speed camera is working, it will be preceded by corresponding traffic signs."