Please note that the article is more than five years old and belongs to our archive. We do not update the content of the archives, so it may be necessary to consult newer sources.
Party members less than generous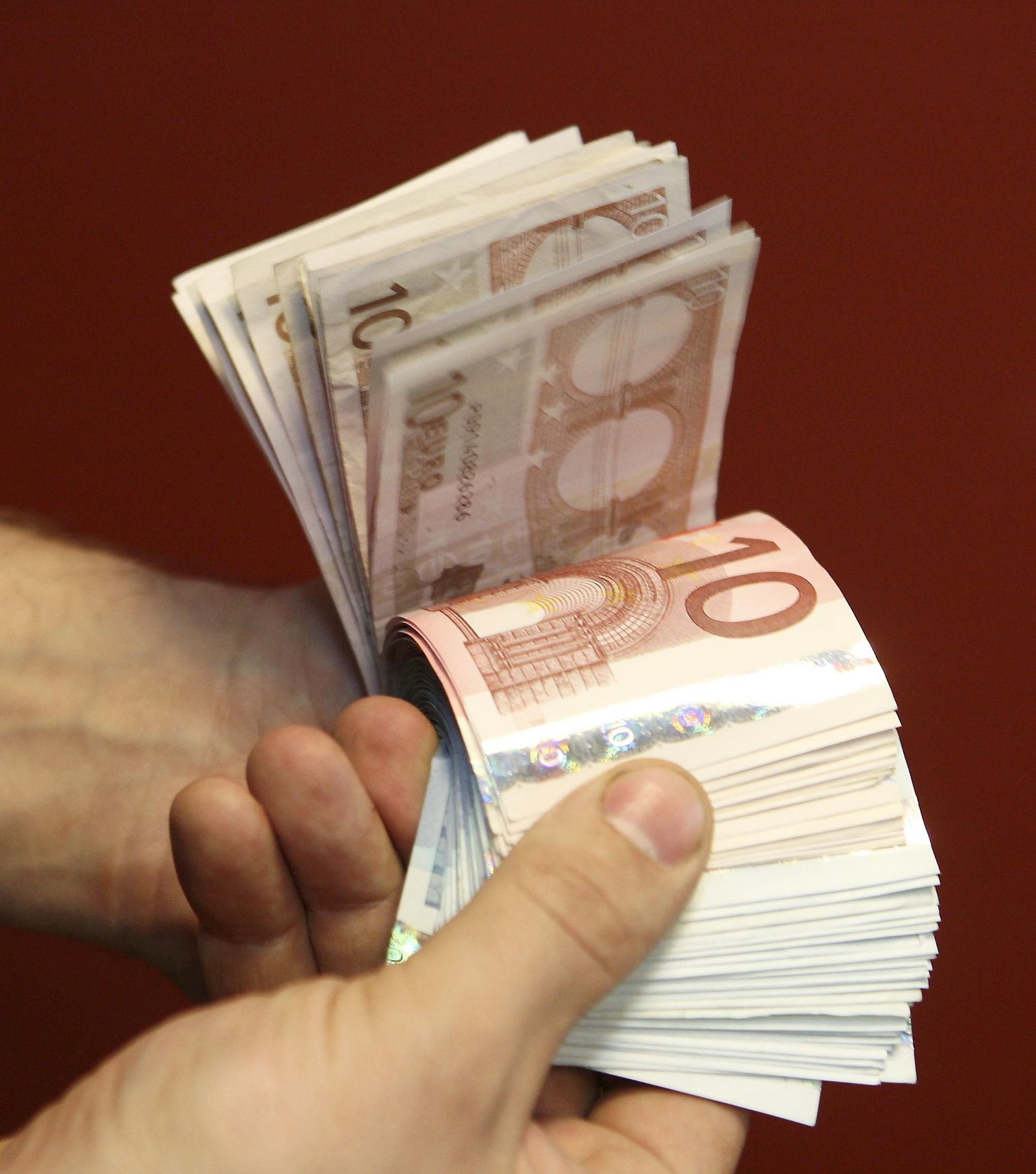 Estonian parliament parties received fewer donations than usually in post-election 2016 for a total of €1.2 million.
The Pro Patria Res Publica Union (IRL) managed to collect the most money last year, with the final tally recorded at €395,520. The Social Democrat Party (SDE) received €286,556, the Center Party €280,020, and the Reform Party managed a rather more modest €195,455, enough for the biggest fall year-over-year after spending years at the top of the beneficiaries list.
Donation sums were lowest for the Conservative People's Party (EKRE) with seven and the Free Party with its eight seats in the Riigikogu, coming to €22,729 and €15,349 respectively. Unlike other parties, the latter two have not received donations from entrepreneurs in recent years, with contributions made instead by members. The biggest donors of the Free Party are its MPs.
The number of sponsors also differs greatly: if IRL secured donations from 50 people only ten of whom contributed fewer than €1,000, EKRE collected smaller sums from no fewer than 629 people, while only two donated in excess of €1,000. Reform Party secured donations from 104, SDE from 106, Free Party from 138, and the Center Party from 251 people.
Donations made up the biggest part of the budgets of IRL and SDE last year with support from individuals making up 34 and 25.6 percent of income respectively. Donations only accounted for 5.5 and 3.4 percent of the respective budgets of EKRE and the Free Party.
Crowning the biggest donors list are eight entrepreneurs: Priit Alamäe. Aivar Berzin, Karli Lambot, Margus Linnamäe, Heldur Meerits, Parvel Pruunsild, Jaan Tallinn, and Vahur Voll who rewarded the three coalition parties and the Reform Party with €800,000 for addressing Estonia's population woes.
The Center Party, SDE, and IRL all received €28,000 and the Reform Party €16,000 from each of the donors. These contributions made up two-thirds of all donations collected by parliament parties in 2016.
Of the eight major sponsors, only Berzin has previously supported parties. He donated €8,000 to the Free Party and €7,000 to SDE and the Estonian Green Party, not represented in the Riigikogu, in 2015. He gave the greens €3,700 in 2014 and €2,200 last year.
The great eight is followed by businessman Väino Kaldoja who donated €30,000 to the Reform Party and €15,000 to IRL last year. He has supported the same parties in previous years: Kaldoja donated €20,000 to the Reform Party and €10,000 to IRL in both 2014 and 2015, and €10,000 to both right wing parties in 2013.
IRL member, entrepreneur, and Tartu city councilman Kaspar Kokk gave the party €30,000 late last year, and entrepreneur and one of the founders of Res Publica Olari Taal gave €20,000 to Reform Party after making the same sum available to IRL in 2015. Businessman and former MP Toomas Tõniste supported IRL with €2,700 in 2013, €16,500 in 2014, €40,500 in 2015, and €20,000 last year. Entrepreneur Raivo Küüt made €15,000 available to IRL in 2016.
Fifteen of the biggest donors in 2016 include just one politician, social democrat MEP Marju Lauristin who gave SDE €9,000 last year. She donated €12,000 to her party in 2015 and €2,000 in 2014. Last year's top is made complete by businessman Andres Lume with a donation of €8,100 to IRL. Lume also donated €25,000 to the party in 2015, €6,000 in 2014, and €10,000 in 2013.
Parties are set to kick fundraising into overdrive this year, prior to the October 15 local council elections.