Billion-euro timber industry project seems a fantasy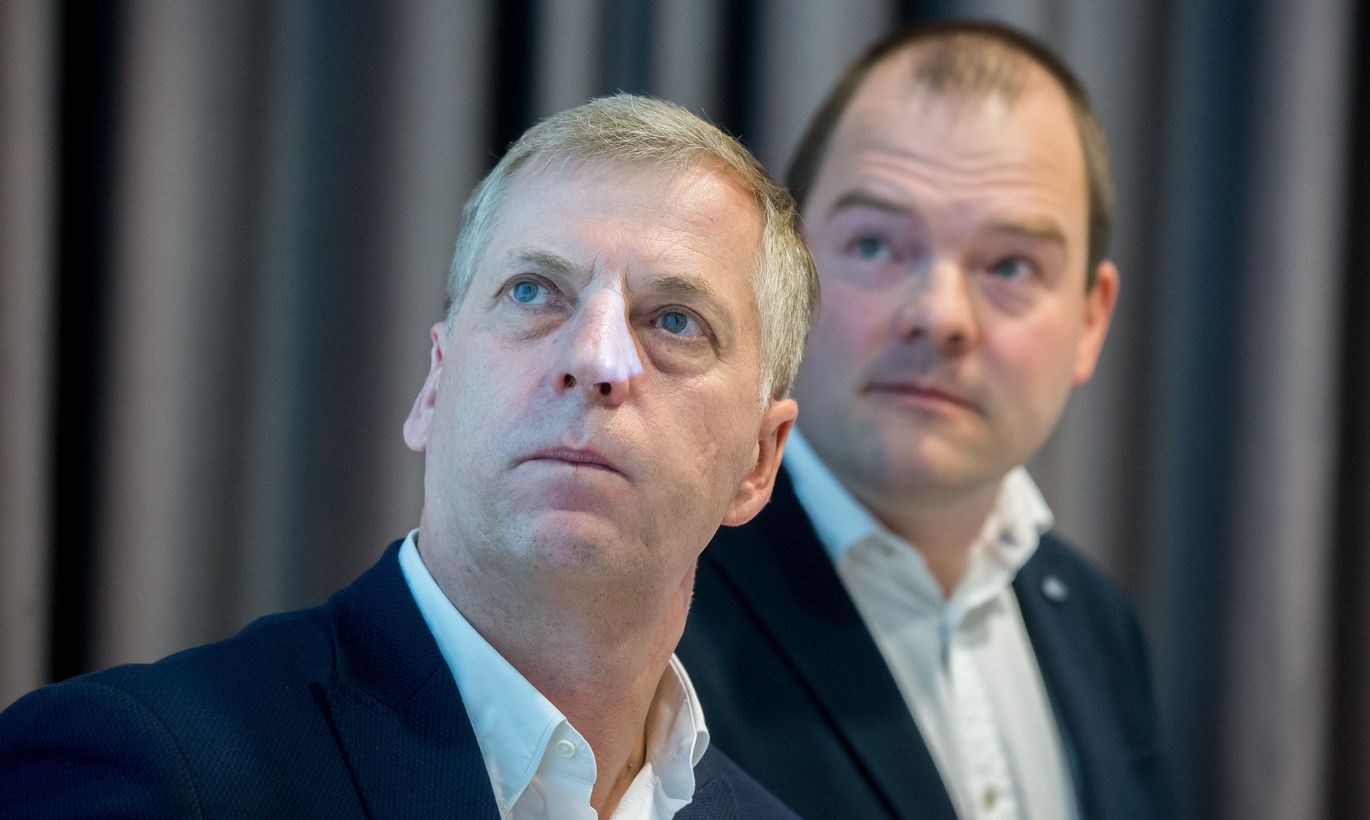 A group of timber industry investors, led by Aadu Polli and Margus Kohava, presented a plan for a billion-euro wood processing plant and refinery to boost the country's GDP yesterday.
Investment circles welcomed the idea with enthusiasm, even though the involved had precious little concrete to say concerning the investment looking to be the biggest in Estonian history. While the survey phase is set to begin this year, the businessmen could not specify how much it would cost. The plant is supposed to become operational in four years' time, while the men remained vague concerning technology, potential investors, and location. Tallinn was ruled out as a potential location for the plant as the only concrete statement made.
"If Estonians don't want it, we'll open it in northern Latvia," Kohava said.
Venture capitalist Joakim Helenius, known in Estonia for his grand ideas, described the idea of a modern cellulose and wood chemistry plant as a dream on a grand scale.
"These entrepreneurs believe that Estonia has a future," Helenius said. "A billion-euro cellulose plant is just the kind of dream Estonia needs to catch up to Western Europe in economic development. Estonia's major deficiency of late has been a prevalent feeling of pessimistic realism that nips dreaming big in the bud."
State participation needed
Helenius said that the now powerful Finland also used to lack influential industrial companies and had a very low level of capital, similarly to its southern neighbor today. He could not say, however, where the money could come from as there are no such assets in Estonia, and that most of the financing would have to come from foreign financial markets.
The project of this magnitude would also require state participation in the form of pension fund money.
"In a situation where foreign investors are looking at the difficulty Estonian Cell finds itself in, they need additional reassurances. I'm not saying pension funds should become venture capitalists; rather I'm referring to government bonds," Helenius said.
He added that a modern cellulose plant could prove successful with the participation of Finnish and Swedish forestry groups. Investments by Nordic companies would also be important as they have a developed marketing and sales channels. The newcomer would also have to prove it can produce more cheaply than current Scandinavian plants.
"In a situation where the most influential and serious businessmen with in-depth knowledge of the field have decided to pursue something this big, I can only feel supportive. However, I could not guess at the likelihood of the project becoming reality," Helenius said.
Economist at SEB Mihkel Nestor said that a billion-euro investment into the Estonian economy would be welcome indeed. "It is hardly surprising that this idea for a major investment comes form the forestry sector, looking at how active it has been in terms of investments in recent years," he said.
Because the authors of the idea can only take it forward with help from an international group of banks, Nestor said the early press conference was probably aimed primarily at drawing the attention of potential investors.
The analyst mentioned as the biggest risk for the project public opposition to cutting of forests.
Forestry act in new light
Representatives of environmental protection organizations welcomed the idea for a major investment into the forestry sector, but included a warning. "Our forests are over-managed, and accurate surveys by scientists to become available soon might disappoint those behind the colossal plant," said Züleyxa Izmailova, who recently organized an anti-cutting protest meeting in front of the environment ministry.
"I also see the shadow of political involvement as a billion-euro investment would shed entirely new light on planned changes to the forestry act and the desire to lower the maturity of trees suitable for cutting by a few decades," Izmailova said.
The Estonian Green Party welcomed investments into more efficient use of Estonian timber, but warned against growing cutting volumes. "The forest is Estonia's wealth in every possible sense, both as habitat of forest dwellers, a source of timber for citizen, and increasingly a place for recreation," chairman Aleksei Lotman said. "When planning major investments in forestry, both investors and the state need to keep in mind that timber is just one of the things we get from forests the use of which should not jeopardize the benefits of our woods."
The party's press statement also voiced doubt that the plan by former owners of Sylvester could hide the danger of corruption. "Mati Polli and his business partner Kaido Jõeleht have supported the Reform Party and IRL with considerable sums for years. Those two parties have been in charge of the environment ministry in recent years," the greens wrote.