Businessmen make huge donation in exchange for decisions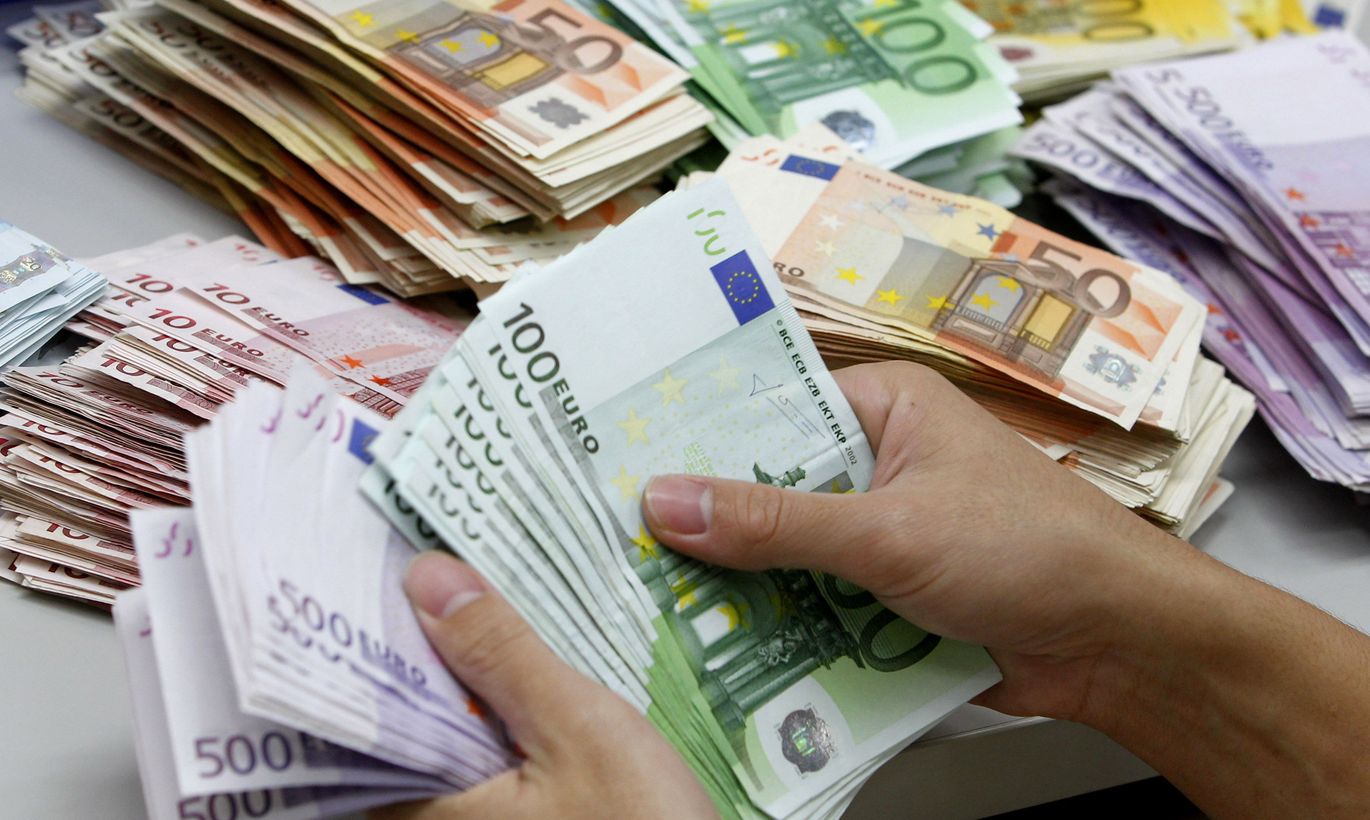 A precedent was born in Estonian party financing immediately before the new year when eight businessmen donated a total of €800,000 to political parties. The donors say the money comes as thanks for long-awaited decisions in addressing the country's low birthrate.
It is a topic party chairmen do not want to touch. An agreement between the businessmen who made the donation also stipulates that comments will only be given by project lead, one of the owners of Bigbank, Parvel Pruunsild. He admits that the donation had an effect on the recent and considerable hike of benefits for families with many children.
Information available to Postimees suggests that €100,000 donations were made by owners of Bigbank, Parvel Pruunsild and Vahur Voll, magnate and owner of Postimees, Margus Linnamäe, one of the owners of LHV Group, Heldur Meerits, CEO of Nortal, Priit Alamäe, founder of Skype, Jaan Tallinn, major owner of Vestman Grupp, Aivar Berzin, and owner of ACE Logistics Group, Karli Lambot.
Birthrate of concern
Everyone of the donors transferred more than €28,000 to each of the current ruling parties (Center Party, Social Democrat Party, and Pro Patria Res Publica Union) and €16,000 to the oppositional Reform Party.
None have stood out as regular donors in the past. Margus Linnamäe donated €10,000 to the Pro Patria Res Publica Union in 2013, while Berzin donated €7,000 to the social democrats in 2015.
Pruunsild said that the donation was made now and in this volume for politicians to finally take steps towards solving Estonia's population growth problem.
The previous coalition of the social democrats (SDE), Pro Patria Res Publica Union (IRL), and the Reform Party decided in May of 2015 to hike the child benefits for families with three children to €400 a month from July 1, 2017. The current coalition added another €100 to the sum towards the end of last year.
Pruunsild, who says he has been addressing the population growth topic since 2004, came to the realization that third children need to be supported to ensure the sustainability of the population years ago. Financial situation is often a problem for families that would like to have a third child today.
"Since 2013, I have basically met with representatives of all parliament parties, both by myself and together with other entrepreneurs," Pruunsild said. He refused to reveal the names of the allegedly dozens of politicians with whom negotiations were conducted.
Other entrepreneurs joined Pruunsild's initiative, and together it was agreed that should parties pass the necessary benefits, financial support is in order.
How was the company convened? "I've known some of them for decades, while I came into contact with others specifically for this project. All in all, they are people who are really concerned about this matter and are prepared to do something to change things," Pruunsild said.
He does not deny that the list of donors could have included a number of other well-known people who decided not to participate due to attention associated with supporting political parties.
Pruunsild does not agree with claims that the donations are the same as purchasing a law. "We did not have concrete agreements with parties; we simply promised to support parties that make such a decision to comply with the preamble of the Constitution," he explained.
"Regarding these people, I can tell you, hand on heart, that there are no hidden agendas or connections at play. It is often the case that entrepreneurs are made out to be villains, but perhaps we could try and presume some of them really are trying to think about the future of society for a change?"
Pruunsild recalled that when the Reform Party and IRL included the hike of the third child benefit in their programs in 2014-2015 and made it happen later, it rather came as a surprise to entrepreneurs. "We did not believe it at first as it seemed other topics were more important."
Pruunsild perceives the donation as effective, especially concerning last month's decision to hike the benefit further – this time to €500.
"While recent years suggested parties were already thinking and acting along those lines, benefits for large families could have taken more time or rates been unclear or modest otherwise," he said. "Now we can see whether it will have an effect or not. We believe it will; however, the next two-three years will tell."
Even though the donation is record-breaking, donors are hardly looking at insolvency. Half of businessmen who participated in the project appeared on business daily Äripäev's biggest dividend beneficiaries list in 2016. Pruunsild and Voll took out €750,000 in dividends, while Meerits settled for €462,150 and Berzin for €311,072.
Parties overjoyed
Secretary general of SDE, Kristen Kanarik, said that donations from eight businessmen have indeed reached the party. "I'm thankful, and so is the entire party," he said.
The secretary general said that politicians knew already in 2015 that businessmen have promised to support parties should family benefits go up. The topic made its way back onto the agenda around the time the coalition agreement was born.
"We agreed that a higher benefit for the third child constitutes a positive move. That we will get it done if we can find the money. However, whether there is a causal connection with that particular group of gentlemen, I cannot confirm that," Kanarik said.
IRL secretary general, Kert Karus, said that hiking the third child benefit had been a part of the party's program for a long time and has no connection to the donation.
"The said entrepreneurs claimed to support us because IRL has supported policies that favor having more children for years. IRL's people's assembly found the third child benefit to be the instrument of greatest effect in terms of population increase in 2014, which why it made it into our program as an election promise."
Prime Minister, chairman of the Center Party Jüri Ratas initially agreed to talk to Postimees, but said he was in a meeting and asked for questions in writing upon learning of the subject matter. Ratas' reply was not yet in by the time the article went to print.