Clothing and footwear expensive in Estonia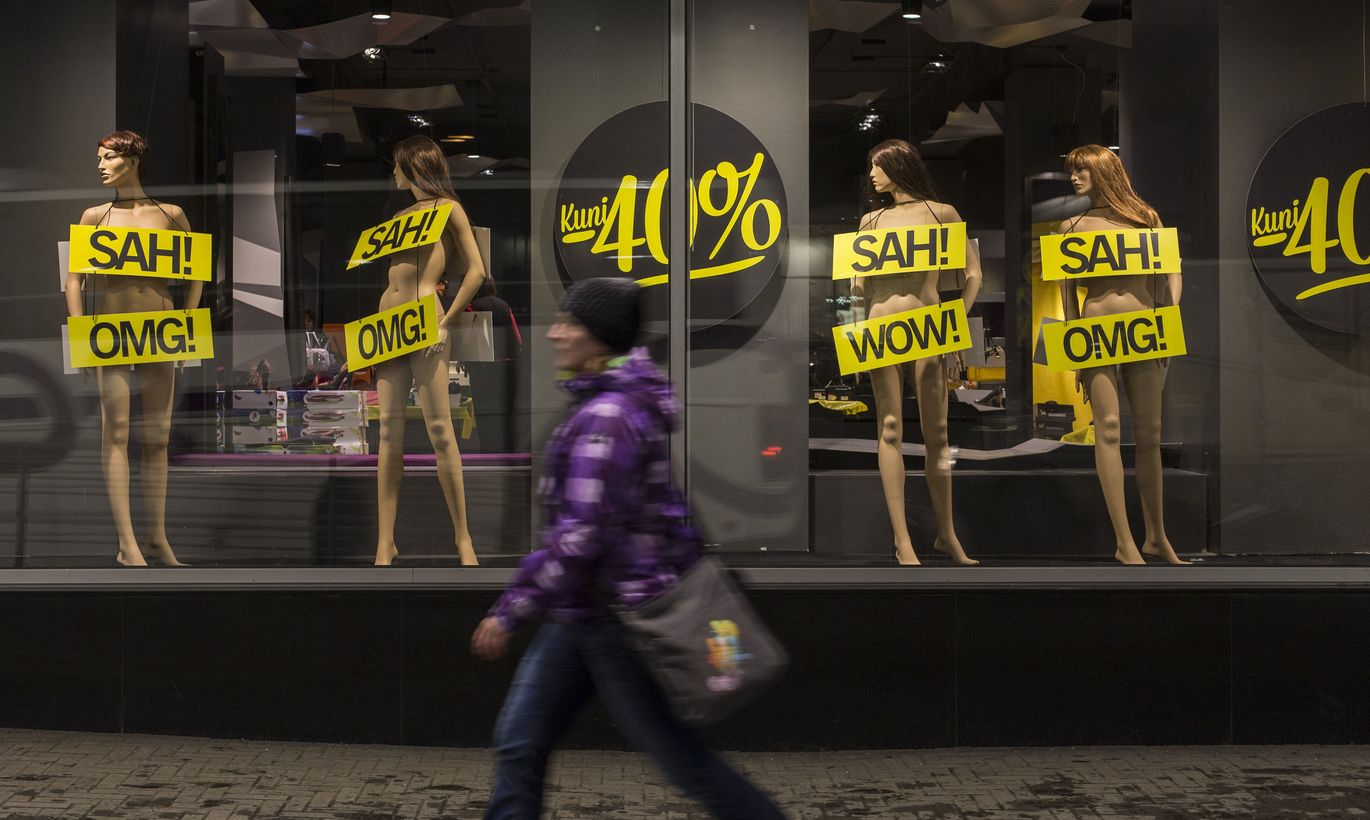 While Estonia's average level of prices is more than 25 percent lower than the European average, clothes and footwear tend to be more expensive instead. Economist at SEB Mihkel Nestor believes it is the result of Estonia's small market. "One of the better hypotheses to explain that fact is our modest number of consumers," he explained.
Marketing costs per consumer are very probably also higher here than they are in Germany when introducing new clothing and footwear brands.
We also have a lot more commercial real estate per shopper compared to West and Central Europe, meaning that the relative importance of fixed costs is greater in retailers' budgets. Geographical location also plays a part – we are far away both from major clothing manufacturers in Europe (Turkey, Spain) and intermediary depots that move Asian goods.
"High price level also in Latvia and Finland is another sign to suggest that relatively higher prices of clothing and footwear is not a specifically Estonian problem," Nestor said.
Finland has the most expensive clothes and shoes in the euro zone. Bank of Finland chief economist Petri Mäki-Fränti said that the high level of prices is due to high labor costs and indirect taxes, especially VAT, the country's public broadcaster Yle referred to as "the good old reason".
Clothes and footwear should be picked up in Spain, the Czech Republic, or even Germany where the price level is the European average.
Estonia's level of prices is also below the European average concerning home appliances and consumer electronics, but only by a couple of percentage points.
A recent report by Eurostat puts Estonia's price level, purchasing power parity considered, at 73 percent of the EU average, higher than its Baltic neighbors Latvia (69 percent) and Lithuania (61 percent).
The most expensive members of the euro zone in recent years are Ireland, Luxembourg, and Finland. The latter was the most expensive country a year ago, while the other two have apparently overtaken Estonia's northern neighbor in recent statistics. The December analysis is based on data from 2015.
The most expensive countries in Europe are non-EU-members Switzerland and Norway. If the level of prices makes up 136 percent of the European average in Norway, that figure is a whopping 163 percent in Switzerland.
Switzerland has the most expensive food, non-alcoholic beverages, and restaurant and hotel services in Europe. Alcohol and tobacco cost more than twice of the EU average in Norway.
Denmark is the most expensive country inside the EU and has Europe's dearest fuels and means of transport.