Estonian thieves specialized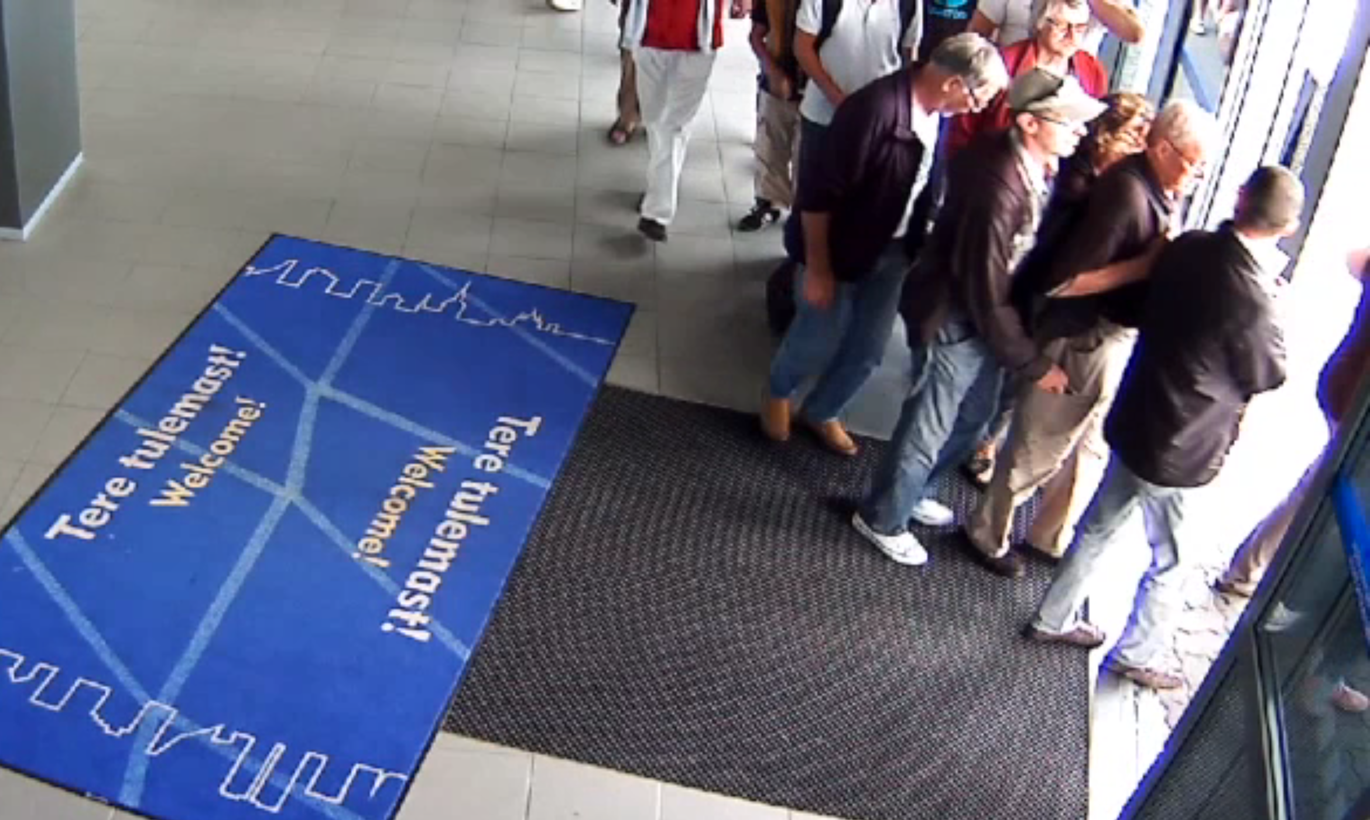 "Sometimes you have ten minutes, other times it's two hours, as that is how long the ferry takes," an Estonian policeman in Helsinki describes his work. He gives an account for the first time on how our criminals behave on the other side of the gulf and how they are caught.
Artur (name changed – O. K.) is a police officer with a most distinct assignment. For the past five years he has served as the eyes and ears of our police in Helsinki and the near vicinity. Based on a cooperation agreement between the two countries, Artur works side by side with Finnish criminal investigators.
And with good reason. The area that is home to more than a million people has become the promised land also for Estonian criminals. We are talking about more than just pickpockets – many rob stores, jewelers, and apartments; nick valuable boat engines, or smuggle stolen cars out of the country.
The damage is considerable. Police statistics suggests five to ten cars, overboard engines, or ATVs and other smaller machines stolen from Finland where recovered in Estonia annually in 2011-2013.
"My work consists of exchange of information and participation in police activities in Finland," Artur says. Postimees will not publish the man's real name or face due to his work. The Estonian policeman, fluent in three languages, is the main link between pieces of information gathered by Estonian criminal investigators and their Finnish colleagues. He is often invited to come along on operations to apprehend criminals.
How to group Estonian criminals in Finland? Artur offers a fourfold classification: pickpockets, boat motor thieves, burglars, and others. The first three groups consist of professionals who often have a criminal record in Estonia and who have found new hunting grounds in Finland where their m.o. is still unknown.
This specialization makes life easier for the criminal, but also for the police. "An accomplished burglar will not go after overboard engines. If breaking into apartments and houses is what he does, we know he will stay on that path," Artur says.
Loot needs to be taken abroad quickly
The pattern is the same: stolen goods are quickly transported out of the country either by the perpetrators themselves, or using couriers or intermediate depots. In most cases to Estonia, Latvia, or Lithuania where the loot is sold.
Pickpockets are the fastest. Their happy hour is weekend evenings from Friday to Sunday when people travel to and from Helsinki. They work downtown but also on board ferries. "Some do so-called hit and run crimes where they travel to Finland, pick as many pockets as they can in a short time, and come straight back."
Loot from apartments and overboard engines are loaded onto trailers or vans. Sometimes unsuspecting victims are used.
An Estonian truck driver was pulled over during a raid at the port of Helsinki in 2013. "Someone had asked him to take over a few overboard motors that would be picked up in Tallinn in exchange for a little cash," Artur describes.
Finnish authorities stage surprise raids aboard ships. "Outboard motors with cut wiring is a telltale sign of a stolen engine," the policeman explains.
Estonian amateurs are rarely seen in Finland. "Even though we have had cases where people worked at a construction site during the day and decided to nick scrap metal or tools in the night," Artur says.
Crime coming from Estonia is strongly seasonal. Finland adheres to traditional holiday periods, and this is when our thieves rest too.
"It is calm from mid-December to early January. Spring is a period of great activity," Artur says. "Things are calm in summer, but become very active again from early September and stay that way until late November. That is when anything is possible. I can hardly make it to my office before being approached by three detectives, each with their own cases."
Things take a turn for the urgent when the Finnish police know the criminals have boarded a ferry and it has left the port. Then Artur only has a few hours, at worst a few dozen minutes, to dispatch Estonian colleagues to the port in Tallinn. However, getting off the ferry does not mean the perpetrators have gotten away with it.
"We've had cases where we managed to apprehended criminals near Pärnu. The local patrols knew where to be," Artur says. A few dozen internationally wanted vehicles were discovered in Harju County last year, six of which were stolen in Finland.
Work pace differs from country to country
Operative action plays an important role; however, the police forces of the two countries are still quite different. "The Finns take things very calmly, they don't rush. If for us "urgent" stands for a few hours, in Finland it is a few days," the officer says.
This does not necessarily reflect in poorer results as the force in Finland has other advantages. For example, if in Estonia proceedings are run by the prosecution, in Finland it is the police.
Artur says that it is a trend for criminals who have served time in Estonia to move to the Nordic countries to try their luck there. "Why? Because of anonymity. Only after we get initial facts, reports from the scene of the crime do we discover it is the same person," he explains.
Thieves are often caught for using the same m.o. they've employed in Estonia. "Caught and sentenced to one to three years. Then they get out and move again, to Sweden for example, where everything will begin anew."