Mysterious outcome: Kanter scores with reporters and associations, but fails with the public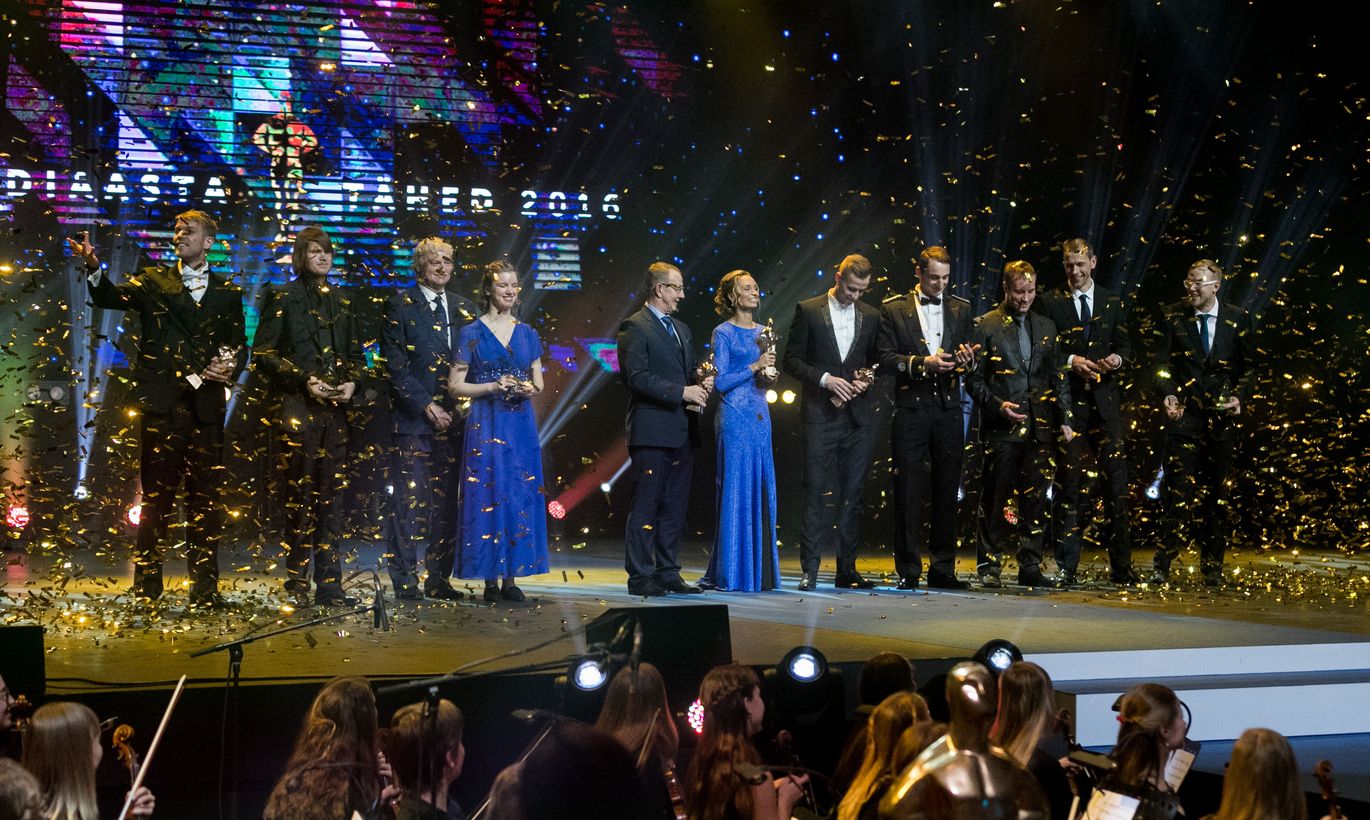 The voting is over – among reporters, sports associations and the public – and the athletes of the year have been chosen. The grand party of ending the sports year held in Tallinn yesterday gave awards to some expected as well as surprise winners.
Estonia's sole medal at the most important contest of the year, the Rio Olympic Games, was won by the four-man rowing crew. There was probably no doubt that the bronze medal winners will be elected the team of the year. The expectations were correct – they received full score from all three groups of voters. That decision was the only unanimous one.
The achievement has become traditional for rowers. They have won nine best team titles during the past 13 years. Tõnu Endrekson is particularly successful; he has belonged to the best team on eight occasions.
As logical as the rowers' triumphs seemed the election of their coach Mati Killing. There were no doubts among the journalists and associations, who gave full score to the deserving coach. However, the public did not rate Killing that high and placed him only third after Tõnis Sildaru and Gheorghe Cretu, the chief coach of the volleyball team. Eventually Killing scraped to the first place.
Yet the public vote made an inexplicable disservice to Gerd Kanter. The press and the associations gave him the first place, but the EC bronze winner and Olympic fifth place did not even make it to the fifth place in the popular vote. That dropped him second after Rasmus Mägi. Mägi had the highest popular vote score, while the press and the associations voted the Olympic sixth place winner and EC failure second.
Among female athletes the public rated Kelly Sildaru's X-Games victory the highest, but the press and the associations preferred the long jumper Ksenija Balta. This helped the Rio Olympics 6th place winner to become first.
Sildaru, however, was not ignored – the future hope of Estonia's sports came the best among young athletes.
Best male athlete
1. Rasmus Mägi 13 (4 (press) +5 (public) + 4 (associations))
2. Gerd Kanter 10 (5+0+5)
3. Ragnar Klavan 7 (3+4+0)
4. Martin Kupper 7 (2+2+3)
5. Tanel Kangert 6 (1+3+2)
7. Ott Kiivikas 1 (0+0+1)
Best female athlete
1. Ksenija Balta 14 (5+4+5)
2. Kelly Sildaru 12 (4+5+3)
3. Irina Embrich 10 (3+3+4)
4. Anett Kontaveit 5 (1+2+2)
5. Ingrid Puusta 2 (2+0+0)
Best team
1. Straight four rowing team 9 (3+3+3)
2. Female épée fencing team 4 (2+0+2)
3. Volleyball team 3 (1+1+1)
4. Ott Tänak/Raigo Mõlder 2 (0+2+0)
Best coach
1. Matti Killing 7 (3+1+3)
2. Georghe Cretu 6 (2+2+2)
3. Tõnis Sildaru 4 (1+3+0)
4. Aleksander Tammert 1 (0+0+1)