McCain: US-Baltic relations are more important than they have been for a long time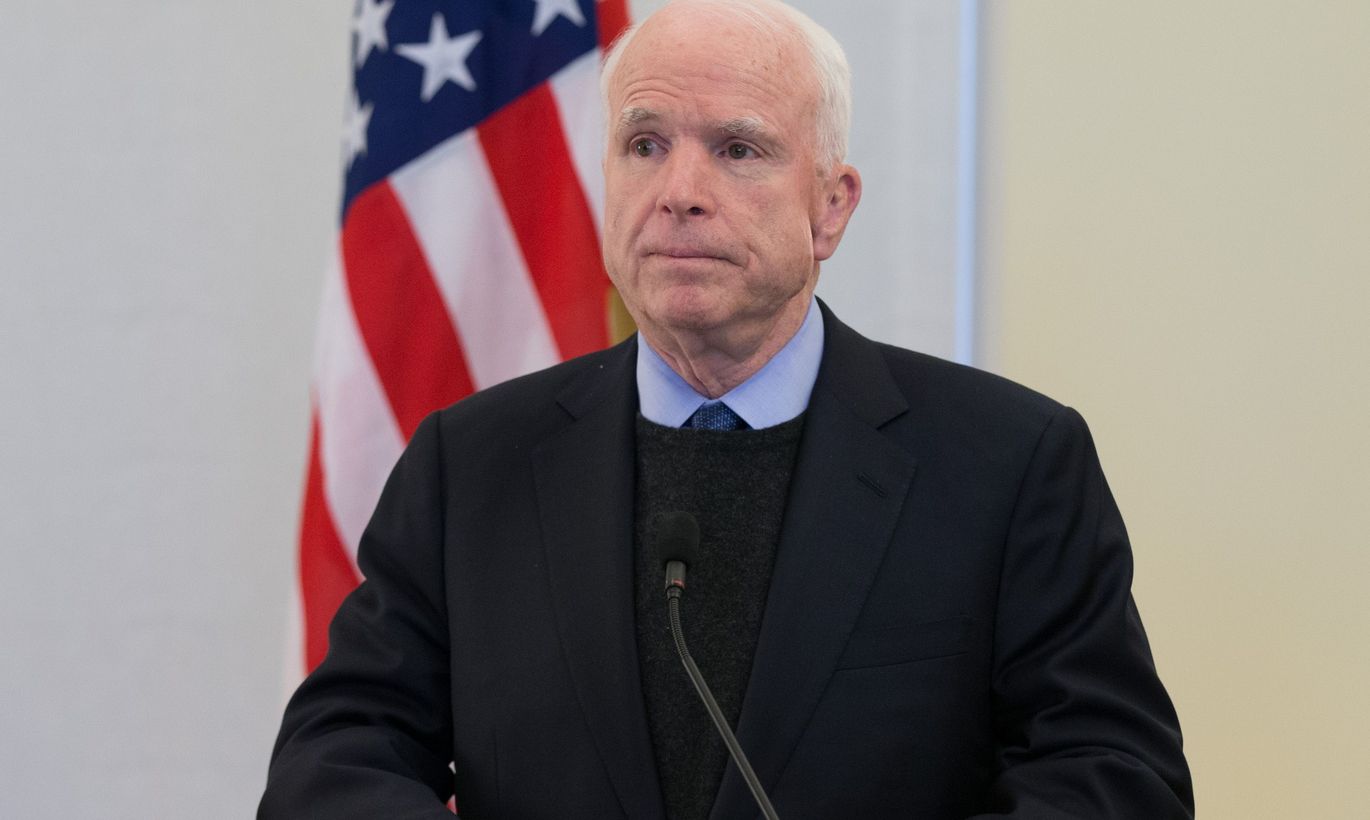 The relationship between the U.S. and the Baltic countries is perhaps more important that it has been in a long time, U.S. Republican Senator John McCain, chairman of the Senate Armed Services Committee, said on Tuesday in Tallinn.
"My message - both republican and democrat - is, that we will maintain our NATO commitments, we will maintain an American presence and cooperation and training. And we will appreciate, for example the brave young Estonians who are with us in Afghanistan as we speak," McCain said at a joint press conference with Estonian Prime Minister Juri Ratas.
"Estonia was not attacked on 9/11, the United States of America was attacked on 9/11. It was Estonia and other countries, our NATO allies that joined us to go all the way to Afghanistan to respond to an attack on the United States of America," the senator added.
"My message is - at this time when we see things like cyber attacks being conducted by Russia, China and other countries; when we see the continued aggression in Crimea and Eastern Ukraine; when we see continued threats to Georgia - our relationship is perhaps more important than it has been in a long, long time," McCain said.
U.S. Republican Senators John McCain and Lindsay Graham, and Democratic Senator Amy Klobuchar arrived in Estonia on a two-day visit on Tuesday. The senators are scheduled to meet with President Kersti Kaljulaid, Prime Minister Juri Ratas and Foreign Minister Sven Mikser to discuss regional security and NATO's plans in Estonia as well as transatlantic relations and Estonia-U.S. cooperation.
Commander of the Estonian defense forces Lt. Gen. Riho Terras is to award McCain the Cross of Merit of the Estonian defense forces for his significant contribution in strengthening the defense and security of Estonia.
This visit is part of a larger regional trip, which will also include stops in Latvia, Lithuania, Ukraine, Georgia, and Montenegro.