Riigikogu majority behind Rail Baltic idea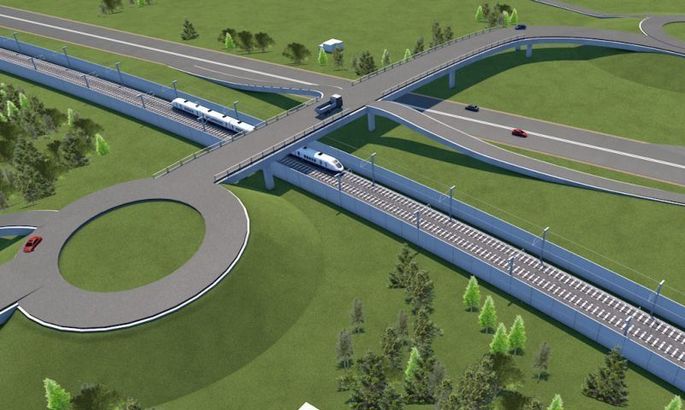 Yesterday's deliberation of Rail Baltic as a matter of national importance in the Riigikogu, initiated by the Conservative People's Party (EKRE), ended on a note of strong support from the coalition and the Reform Party to an international railroad through Pärnu connecting Estonia to Europe.
The conservatives presented three hobby experts who delivered a merciless criticism of the project. Member of the board of OÜ Astrohaus, Endel Oja, said that he has formed an independent expert committee to evaluate the project that should immediately be given access to everything the economy ministry has on Rail Baltic, as well as the ministry's technical support. "The investment needs to be stopped right away," Oja said.
Oja did not reveal the names of committee members but explained his request by saying the project stands on political ambition alone. Oja believes there is little reason to talk about traditional transit in the future as goods will be stored instead of transported.
Illimar Paul, who presented himself as an honorary member of a society for managing purchasing and supply chains, declared that Estonia does not need another railroad. "We do not need to build anything new," he said.
Paul believes that the railroad is a thing of the past as far as technical solutions are concerned, and that the government should consider building a more innovative Hyperloop instead. While the expert could suggest how much building a Hyperloop would cost, he described it as a solution in which both passengers and goods would be placed inside capsules that are then sucked through a tube to their destination at 1,200 km/h.
Member of the ARB society Priit Humal said the state should return to the earlier Rail Baltic project that would see trains go from Tallinn to Riga through Tartu. Humal said that the government has classified international contracts and joint declarations tied to Rail Baltic financing but claimed himself that train tickets would be expensive were the railroad to go through Pärnu.
He highlighted as the project's greatest risk the fact that goods volume forecasts count on goods from Northwestern Russia. "Any goods coming from Russian can be taken away by Russia," Humal said.
The conservatives had not invited a single professional involved with the Rail project.
Even though EKRE chairman Mart Helme referred to Rail Baltic's supporters as blockheads in his fiery speech, the coalition and opposition leader the Reform Party voiced their support for the project.
Deputy chairman of the Center Party faction of the Riigikogu Erki Sarapuu said that Rail Baltic has already delivered an impulse for development in the capital in the form of decisions to procure new trams and extend tram lines to reach the airport. "Rail Baltic develops local living environment," Savisaar said.
Social democrat Jaanus Marrandi explained that Estonia is an out of sight country that needs new connections to the world. Marrandi gave considerable interest from business circles and Finland's preparedness to direct nearly six million tons of goods towards Rail Baltic through the port at Vuosaari as economic arguments in favor of the project.
"Rail Baltic will become the straightest route for Finnish goods to countries like Italy," Marrandi said.
Even though some leading members of the Pro Patria Res Publica Union (IRL) had said earlier that Humal had managed to spark doubts, the party's official position was in favor. "Rail Baltic is a matter of life and death for us," Andrus Metsoja said, speaking for the faction.
Logistics expert and Rector of the Tallinn University of Applied Sciences Enno Lend described guiding Rail Baltic down the Tartu railway as technically unthinkable in his comments on the deliberation.
"It is impossible, if only, to use two different security and management systems on the same railway route," he said.
Rail Baltic affects the entire Baltic Sea region as the new railroad will bring goods to Tallinn, Riga, Klaipeda and Gdansk ports. "We need to keep in mind that industry will move from Asia to Europe, which will make transport very different from what we see today in the near future," Lend added.