Taavi Rõivas: my mistake was losing watchfulness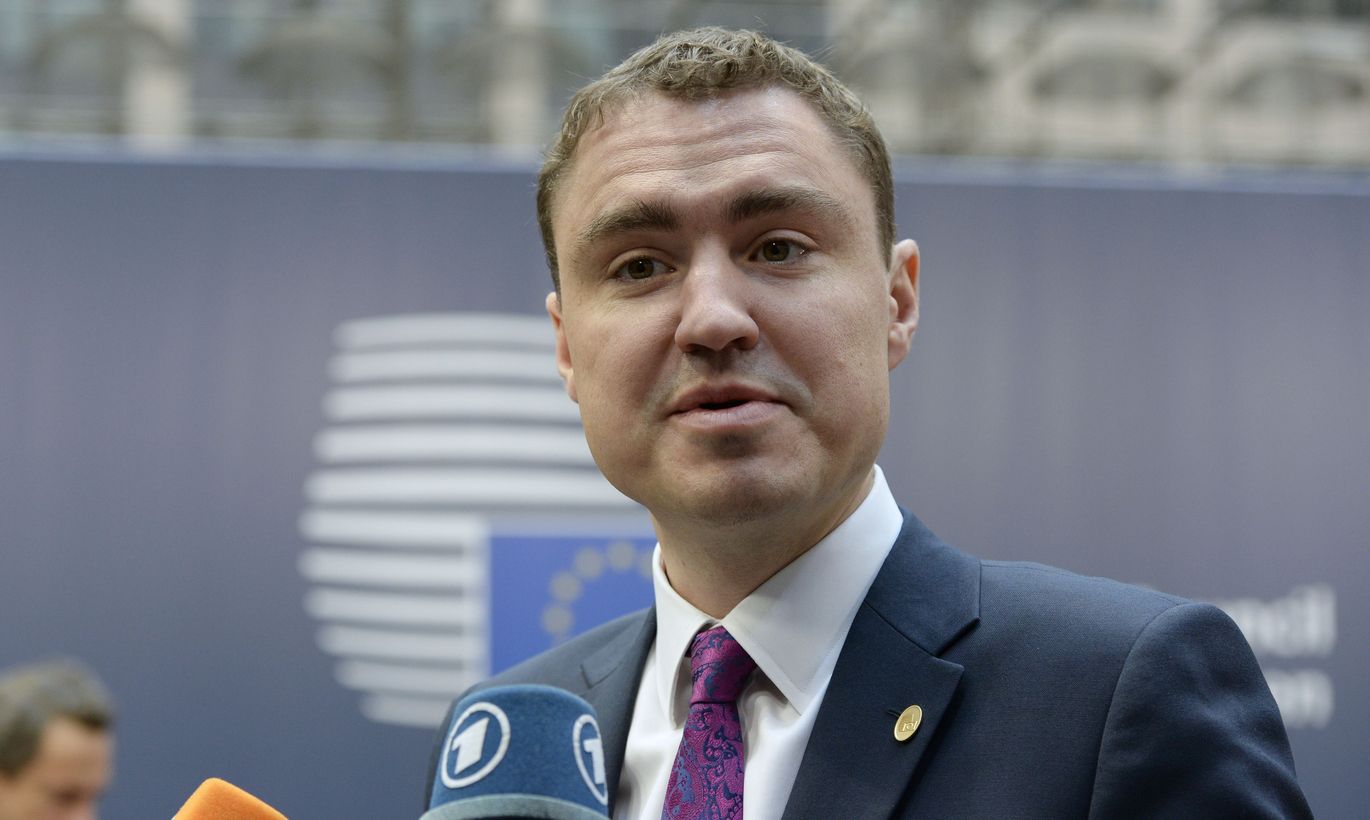 There are people in the Reform Party who believe the new government of the Center Party, Pro Patria Res Publica Union, and the social democrats is fueled and kept together only by their shared hatred of the reformists' success, while there are also those who want to slow things down, perhaps even analyze mistakes that have been made, and prepare for the next election.
The past year has proved to be a bumpy one for the Reform Party: both the Rosimannus family behind Marina Kaljurand, as well as the Kallas family were cast aside in the course of the presidential election, with the end now in sight for chairman Taavi Rõivas' meteoric flight.
While Rõivas has every right to emphasize how the support of nearly 160,000 Estonians took him and his party to victory at the previous Riigikogu elections, the logic carries little weight now. Members of the ratings and power-worshiping party are hurt by how Rõivas allowed the party to fall into the opposition, dozens of functionaries to lose their jobs after 17 years in power.
The position of Riigikogu faction chairman carried less significance for the party when it was still in power. Expectations placed on the new faction chairman, former economy minister and Tallinn area chief Kristen Michal are considerable. He has been involved in every single election that has brought the party power.
Michal considers himself to be part of the Jürgen Ligi, Siim Kallas camp – back to the roots of right wing liberalism.
A lot of people wondered why Michal remained modest during the presidential election. Michal did not look to be giving orders, comments; he stayed out of the party's in-house presidential struggle, hoping instead for the victory of social democrats' lead figure Eiki Nestor. Michal truly agreed with long-time Reform Party chairman Andrus Ansip in that the Reform Party should not grasp for every single position as it would put the party under too much pressure. It would be much easier to work with partners who feel they are also important and recognized in high places.
Ansip gave up the prime minister's seat voluntarily, Rõivas was forced out.
Taavi Rõivas, what have you had in common with Andrus Ansip as prime minister?
What we have in common is that we have both won elections while in power and been among the two most popular parties upon reaching the end of the ruling period. We have experienced a lot of outside crises that have affected the government's activities; however, constant support from the people has been a special privilege.
Andrus left voluntarily, even though there were persistent attempts to oust him too; however, neither of us were forced to leave over loss of trust or support by the people. In both cases partners decided in favor of a different combination.
The Reform Party's rating has fallen. You said in your leaving speech that you have not made mistakes…
Our rating is virtually unchanged today from when I took office as prime minister. I have not said no mistakes have been made; what I have said is that no fundamental things have been held against us.
Now, when you are no longer prime minister, have you thought that perhaps you should have communicated with and considered your partners more, face the Estonian people?
In case any of my statements or interviews have been misinterpreted, what I have really wanted to say is that there has been no fundamental, factual criticism, including from partners. There was simply the desire to overturn the government. I hope everyone understands that.
Of course we all make mistakes. No member of the government or prime minister has been ideal. I regard it our greatest mistake that we were too naive as a party to not be suspicious when we were looked in the eye and simply lied to. Tactically speaking, it has been our mistake. However, if you ask me whether I regret not involving the Center Party and its United Russia cooperation protocol in the government – definitely not. Sometimes it is better to remain true to one's principles.
I spoke to Jüri [Ratas] today (yesterday – ed.) and told him that the United Russia contract will remain a millstone around his neck. He will be reminded of it at home, not to mention abroad. It will not be understood. And this is something regarding which he should consider Estonia's reputation, and not domestic point-scoring. A contract with Putin's regime automatically turns Estonia into a pariah. It is a serious problem.
Surely you had the chance to strike an agreement with the Center Party yourselves?
During the presidential election, the chance of agreeing on a different government with the Center Party was there. However, it was the conscious choice of not just myself, but the entire Reform Party that we will not dismantle the coalition and that we draw the line at the United Russia protocol. I believe it is an honest and very principled position.
If we have to defend these principles in the opposition, it is worth losing positions.
The Reform Party is surely headed for changes, and your position as leader is far from secure. How do you estimate your chances?
I can feel no restlessness inside the party. I've met with people in different areas, and rather I see being left out of the government has had a uniting effect on the team. Right now I have the privilege of deciding whether, when, and how. It is not the most important thing for our party at this time.
I am happy with opinions according to which Kristen Michal might become party chairman at one point. In a situation where I nominated him as candidate for faction chair, you can be certain we've discussed these things. I do not agree that the position of Riigikogu deputy chairman (Rõivas' new commission in the parliament – ed.) is purely formal. I feel it is a good platform from which to pursue policy and promote the party. It is one of the highest such platforms in Estonia, and I perceive no intrigue here.
I'm glad that the party's team has become active again after a period of calm. We are not looking for culprits. We are trying to find a new rhythm, offer businesslike, not spiteful, criticism in the opposition. We are first and foremost working with ourselves.