Center, IRL, SDE: Estonia needs fresh ideas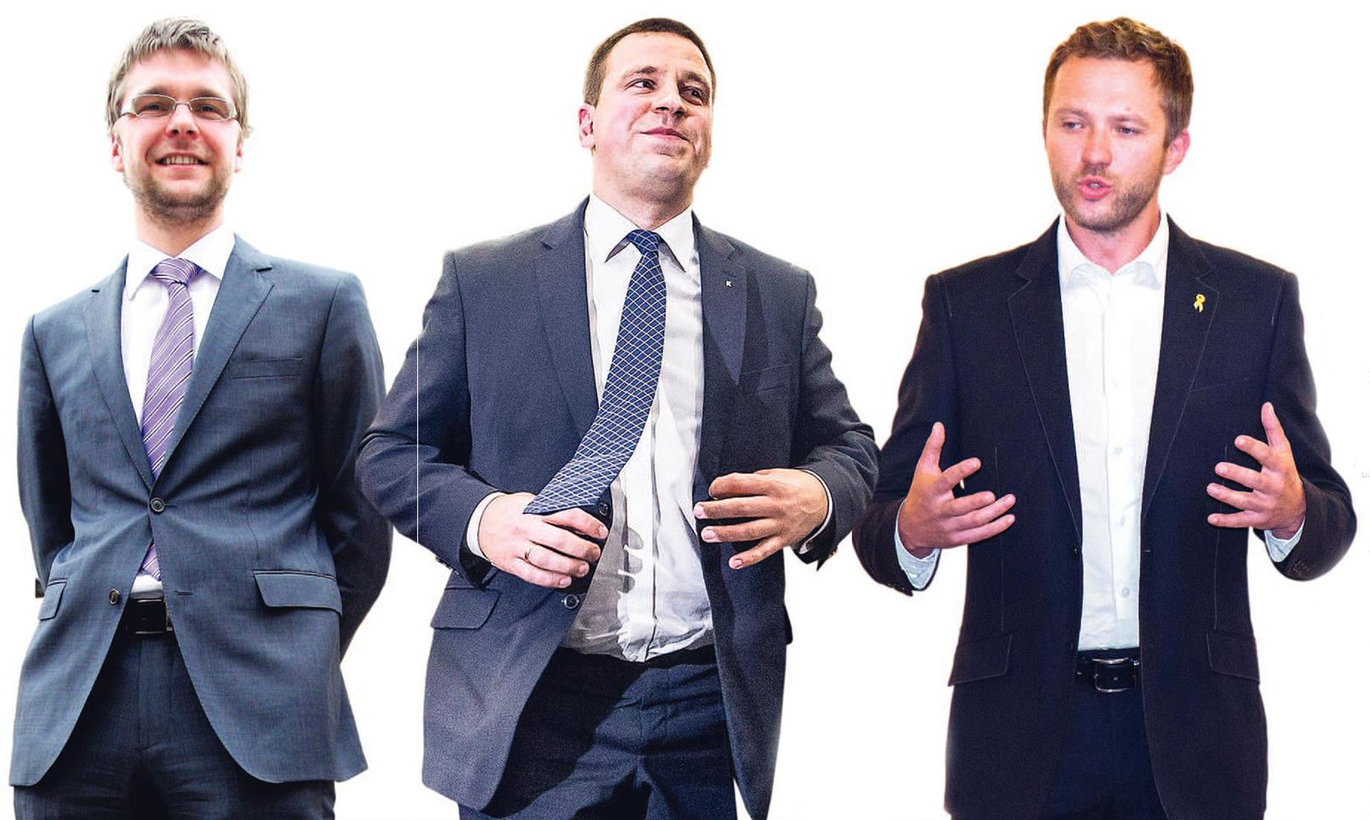 Estonia's Center Party, Social Democratic Party (SDE) and the Pro Patria and Res Publica Union (IRL) said on Wednesday evening after launching coalition consultations that the new government plans to be open to and consider everybody's good ideas.
"The work and commitment of all our people has been behind Estonia's former successes. We recognize earlier governments who have led Estonia with heart. Now it is time to take the next step because Estonia's progress has stopped. We need fresh ideas and open minds. To break the standstill Estonia needs a cooperative and broad-based government that is based on internal trust and is open to ideas, and that does not make decisions only based on its own wisdom, but listens to entrepreneurs, experts, the civil society and opposition parties," chairmen of the three parties said in a joint statement.
"Our parties have the responsibility of creating a government, the goal of which is to take Estonia out of an economic standstill, preserve our security, increase well-being in the society and make the Estonian population grow," it is written in the statement.
"We will implicitly follow Estonia's present security and foreign policy principles. Partnership and allied relations in NATO and the European Union are the most important guarantee of our security. We continue supporting allocating at least 2 percent of GDP to defense expenditures and will strengthen the diplomatic service. To exit the economic standstill we will start improving our economic and entrepreneurial environment together with entrepreneurs. We will take Estonia out of the trap of a nearly nonexistent economic growth. We consider important the well-being of people with a low income, reducing differences in incomes as well as new and bold ideas to change the present tax policy. We will guarantee more equal opportunities to Estonian people by turning our attention to education, social and regional policy. In the middle of our coalition agreement will be solving Estonia's population problems, so that Estonia will become a country with a growing population where birthrate grows, people's healthy years increase, where people who have left the country want to return, and where there is a respectful society," it is written in the statement.
"The common interest of our government is the lasting of the Estonian people and state, the preserving of our language and promoting our culture as well as economic success and the well-being of people. When making these decisions, we will make sure that our children, grandchildren and also their children would live in a free, prosperous and friendly Estonia," the party leaders said.