Digital registration underused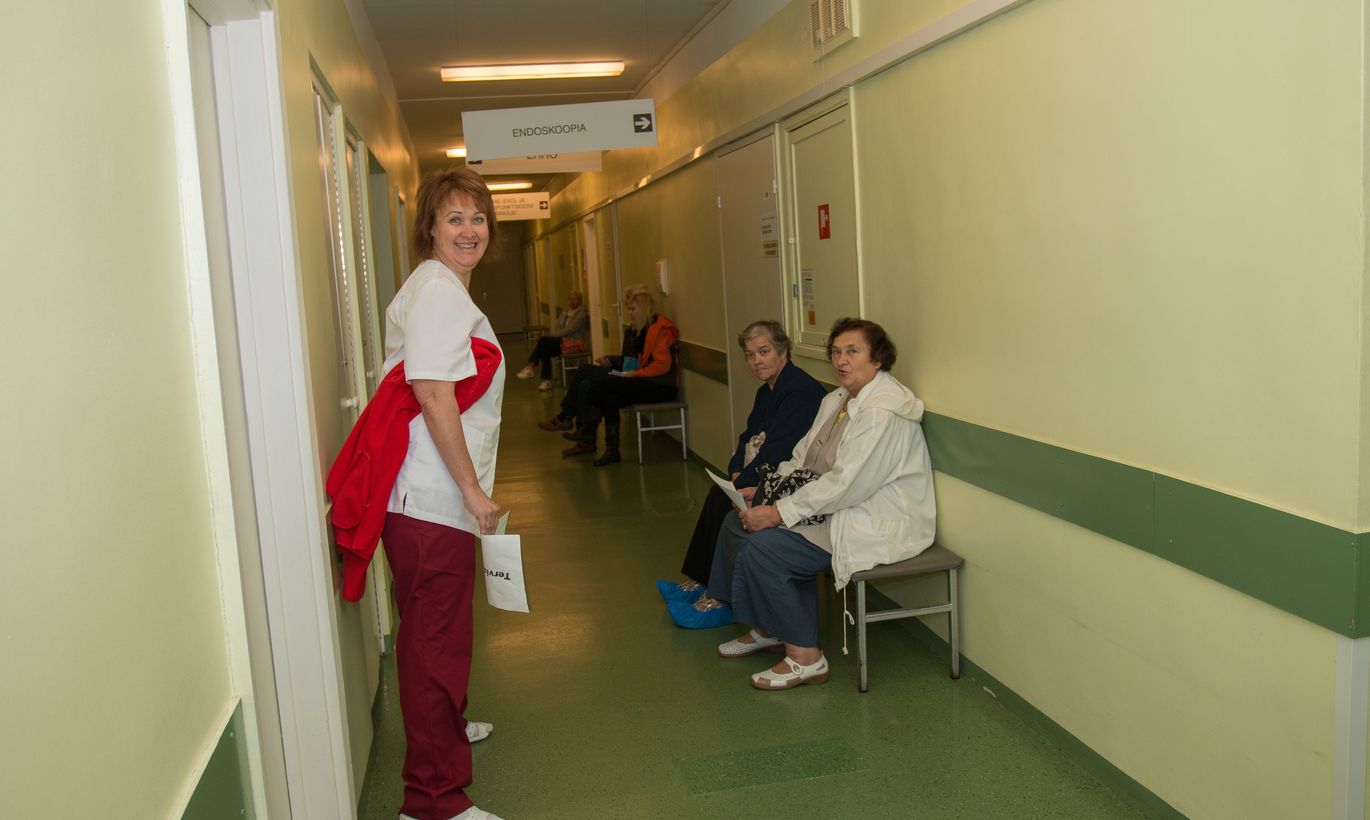 While the state is considering how to create a national digital registration center, expensive digital solutions of hospitals have not paid off. Estonians want to pick up the phone, even if put on hold for a long time, and tell the doctor what's wrong, instead of wrestling with ID-card passwords – as put by hospitals.
The most visible of current digital registration environments, the University of Tartu Clinic's ePatient portal, is responsible for just 3 percent of all initial free appointment bookings. Not exactly a success story.
"User activity could be bigger," said head of development at the hospital's IT department, Kati Korm, referring not only to bookings but the portal in general as it allows clients to do great many other things.
The website of the West Tallinn Central Hospital is used to book 5 percent of all appointments. The North Estonia Regional Hospital's (PERH) digital booking environment has a little more users, while online bookings still count for less than 10 percent of the total.
"Considering the age of our average client, the phone tends to be the preferred method of contact," said IT director at PERH, Marko Kilk.
People tend to call
The university clinic says that one reason people do not make use of the digital system is simply that they cannot manage the ID-card authentication process. For example, the clinic has a web form that allows people to request an appointment after which the hospital contacts the person. The form is used four times more often than the online booking system. "We dare say that the ID-card authentication requirement is an important hindrance," Korm added.
Korm said that people want to call the hospital for advice. The hospital asks people additional questions to determine which specialist they need to see. "The level of specialization is very high at the clinic, which is why keywords such as "orthopedist" or "pediatrician" are not enough. Some patients prefer booking appointments over the phone as it gives them certainty they will see the right doctor," Korm explained.
She added that a person must navigate the portal by themselves. "That is why we've had to do a lot of work on making the process of locating a suitable appointment easier for patients."
Architect of the eesti.ee state portal Kristjan Kure is baffled by most hospital websites – instead of promoting digital registration, hospitals take every chance to urge people to call. Small wonder people are not aware of digital booking opportunities.
It is as if the East Tallinn Central Hospital (ITK) is ashamed of its iPatient system. The hospital managed to restart its registration system only in May of this year.
While the hospital's front page has a system for searching doctors' office numbers and urges people to book appointments over the phone, the iPatient portal is all but unnoticeable. Unless a person knows it is the name of the hospital's digital booking environment, the meaning of the logo remains illegible.
"Instead of presuming people know what the system is called, every page could simply sport a banner titled "book an appointment here". In most places the only information you see is a phone number," Kure said.
ITK communications specialist Marthi Lepik admitted that iPatient has not been advertised more boldly as many of its services are still in the phase of development. Right now it has been decided to develop iPatient in cooperation with the University of Tartu Clinic as it makes it possible to share expenses.
To each their own
Almost all hospitals have great plans for their digital registration environments and information systems, despite the social ministry's ambitious plan of launching a national digital booking system by 2018.
Hospitals have recently been accused of attempts to slow down the project because of competition and fear it might reveal the extent of treatment queues.
"Recent functional descriptions of the national registration system have been very vague and prosaic; however, they suggest it would concentrate on booking initial health insurance fund appointments. It would not be a problem for us to have these appointments booked exclusively through the national system, provided a solution is included for arrears checks and additional information required for visit fees and bookings," Korm said.
She added, however, that the idea of a national digital registration system is at least a decade old, and that there have been no results so far. Korm remained skeptical the plan could be realized by 2018. "Hospitals will definitely keep their own patient portals," she said.
The social ministry is currently trying to convince hospitals to join the new system using either a stick or a carrot. Hospitals interested in joining the project will probably receive financial support for developing and complementing systems. Forecasts suggest that reaching a critical mass of participants for a common registration system would bring users that would in turn force skeptics to give up and join the system.