Affair of former brewery head reaches court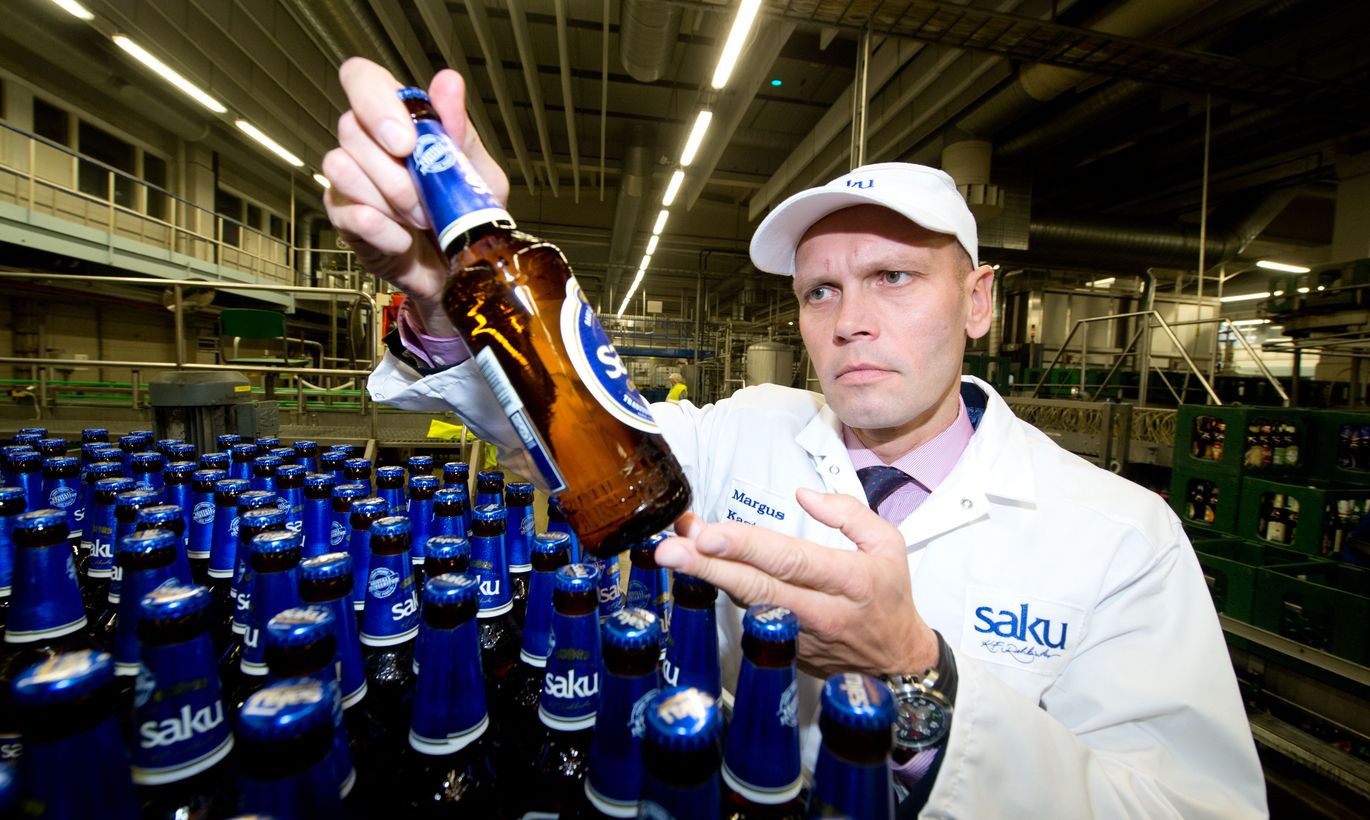 Recent marketing director of Saku brewery, released from office by former CEO Margus Kastein right after information came to light of an affairs between the two employees, has contested her dismissal in court and is demanding fair compensation.
The woman, who worked as the brewery's marketing director for seven years, turned to court once it became clear that talks to find a compromise that had lasted for two months would not yield results to satisfy both sides.
After also working as the marketing director of the Aldaris brewery in Latvia for the past three years, she believes her former superior Margus Kastein dismissed her following personal reasons and did it illegally.
Kastein explained that the employment relationship was terminated because of restructuring, in which the position of marketing director was abolished in both breweries and tasks given over to the sales directors.
The employee, forced to leave the company the same day, believes that to be a far-fetched excuse. The dismissed marketing director is not happy about how she was treated by the head of a major company and finds her release from office was an illegal act that followed personal motivation. She turned to Saku's parent company Carlsberg in Denmark immediately after she was laid off.
The Danes decided to quickly release Kastein from office but paid him a generous severance pay that allegedly matches a year's salary. The Danes were less generous towards the woman who had caused Kastein's dismissal, however, as her compensation only covered a few months' salary she was entitled to based on Estonian law.
The brewery did not disclose the exact compensation amounts. The offer did not satisfy the former marketing director as she believes her unexpected and undignified release from office deserved compensation in line with her years of service.
The brewery refused to settle and hired one of Estonia's most expensive law firms – Sorainen – to fight the claim. The court case is apparently a precedent in Estonia as the first time an affair of an executive of a major international company has resulted in a labor dispute.
Representatives of defendant Saku brewery remained modest in their comments. "It is true the court has accepted a claim by a former employee concerning legality of termination of employment. Based on good practice, we do not believe it possible to comment on ongoing proceedings," said sworn lawyer at Sorainen Kadri Härginen.
Saku brewery has not confirmed that Kastein's departure had to do with his private life. The only comment Vice President of Carlsberg Joao Abecasis gave after the CEO left unexpectedly in August said: "We want to thank Margus for contributing to the development of Saku and Aldaris and wish him all the best for the future."
When Postimees asked Carlsberg whether Kastein was actually dismissed over an affair with the former marketing director, the Danes remained cryptic. "We respectfully refuse to comment on these claims and can only say that Margus Kastein ran Saku and Aldaris since 2014 and has left the company today," media chief Kasper Elbjorn said.