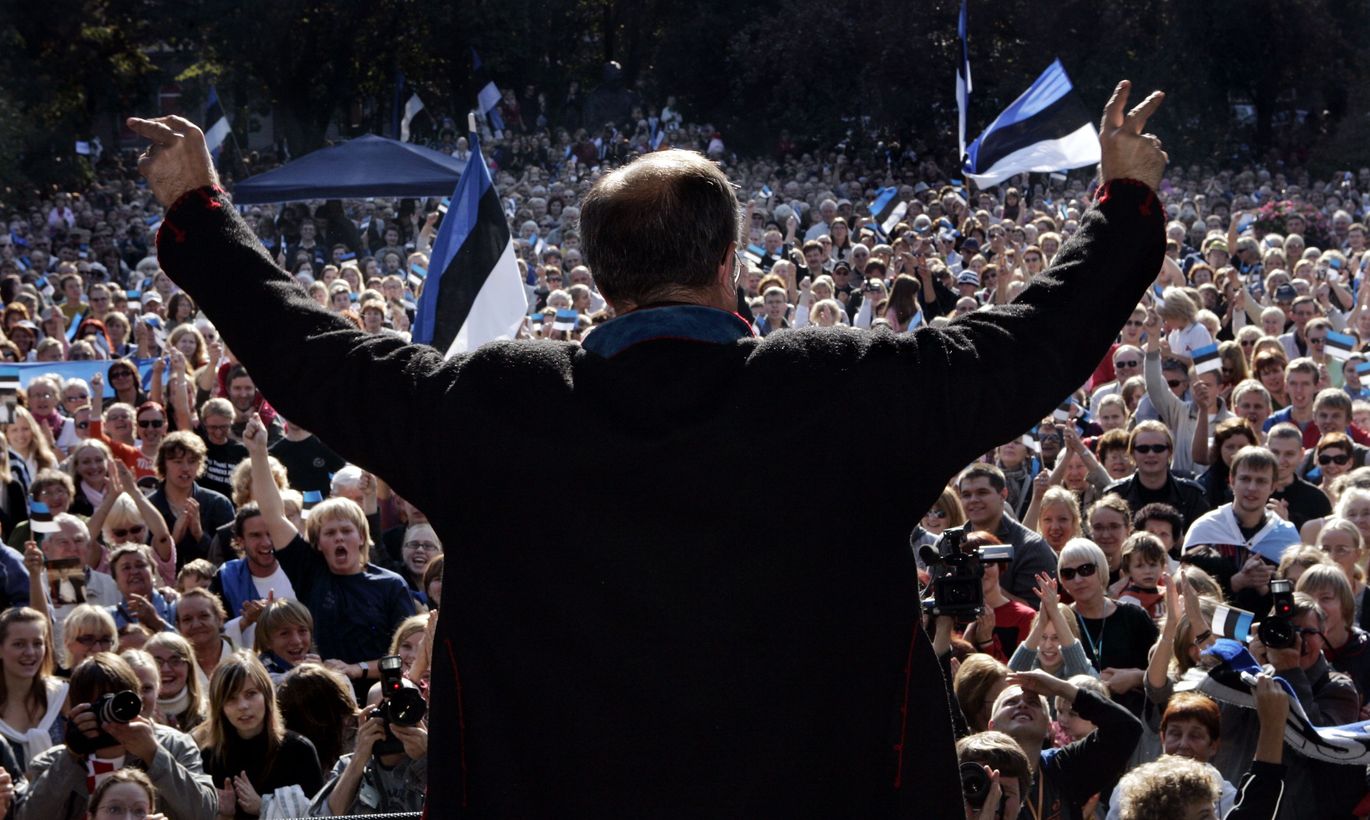 The time in office of the third president of re-independent Estonia, Toomas Hendrik Ilves, will come to an end today. Inside Ilves' ten years – a long time for a young country – there have been domestic and foreign policy sensations, altered security and economic principles that have at times outpaced our ability to adapt to them.
Estonia wanted to reinforce its position in Europe not only legally but also consciously, to become bigger, safer, wealthier, better known. Some wishes were small and human: that no one would have to ask where is Estonia or get the Baltics mixed up with the Balkans. Some desires were bigger: that Estonia would find its place in the global economy and for it to reflect in the subsistence of its people.
We can say that both wishes have come true. However, interim changes in the foreign policy situation and domestic policy developments have happened quickly enough to leave assessments of Ilves' domestic and foreign policy legacy to those who will be looking back on them ten years from now.
What will be remembered and valued ten years from now? In domestic policy it will be the addressing of the Riigikogu and government trust crisis. The Ice Cellar, people's assembly, and the law the latter produced made it simpler to found parties that in turn gave us a new political party but also a parliament that can facilitate considerably more versatile discussions. Ilves' second domestic policy feat was the realization that that which has brought us here can take us no further. Economic principles are changing; jobs we were used to doing are being replaced by different ones; and if Estonia wants to be taken seriously as an economy it must focus increasingly on digital solutions and education to facilitate success in this new situation.
In terms of foreign policy, President Ilves' contribution included reactions to the collapse of the international security architecture after the annexation of Crimea in 2014 that gave Estonia's foreign policy activity a new role: to make sure someone is watching our backs not only through agreements but also in terms of broader understanding in Europe and the West. Former Swedish prime minister Carl Bildt describes it in today's Postimees: «Estonia must never find itself in a situation where leaders of other countries could talk about it as «a far-away and alien country» and look the other way should Estonia find itself in need of help. During his years in office, President Ilves has made Estonia far more important in the eyes of world leaders who otherwise would perhaps not have taken an interest in Estonia or the entire region.»
And thirdly we must note as an institutional contribution President Ilves' role in shaping the president's constitutional function.
President Ilves urged we make Estonia bigger in his inauguration speech ten years ago. Our modest number should not stop us from being big inside and in the eyes of the world. Did we grow bigger in those ten years? Did we improve ourselves? And can we feel it ourselves?
Yes and no. Estonia's development has been rapid in the past ten years, while change is perceivable first and foremost from an onlooker's point of view. Estonia grew in the eyes of those standing outside. The country's credibility in international politics, Estonia's leading role in the fields of e-governance and the cyber domain; the success of Estonian companies and culture abroad has grown, and president Ilves has had a significant hand in that. Thank you, Mr. President, and good luck.