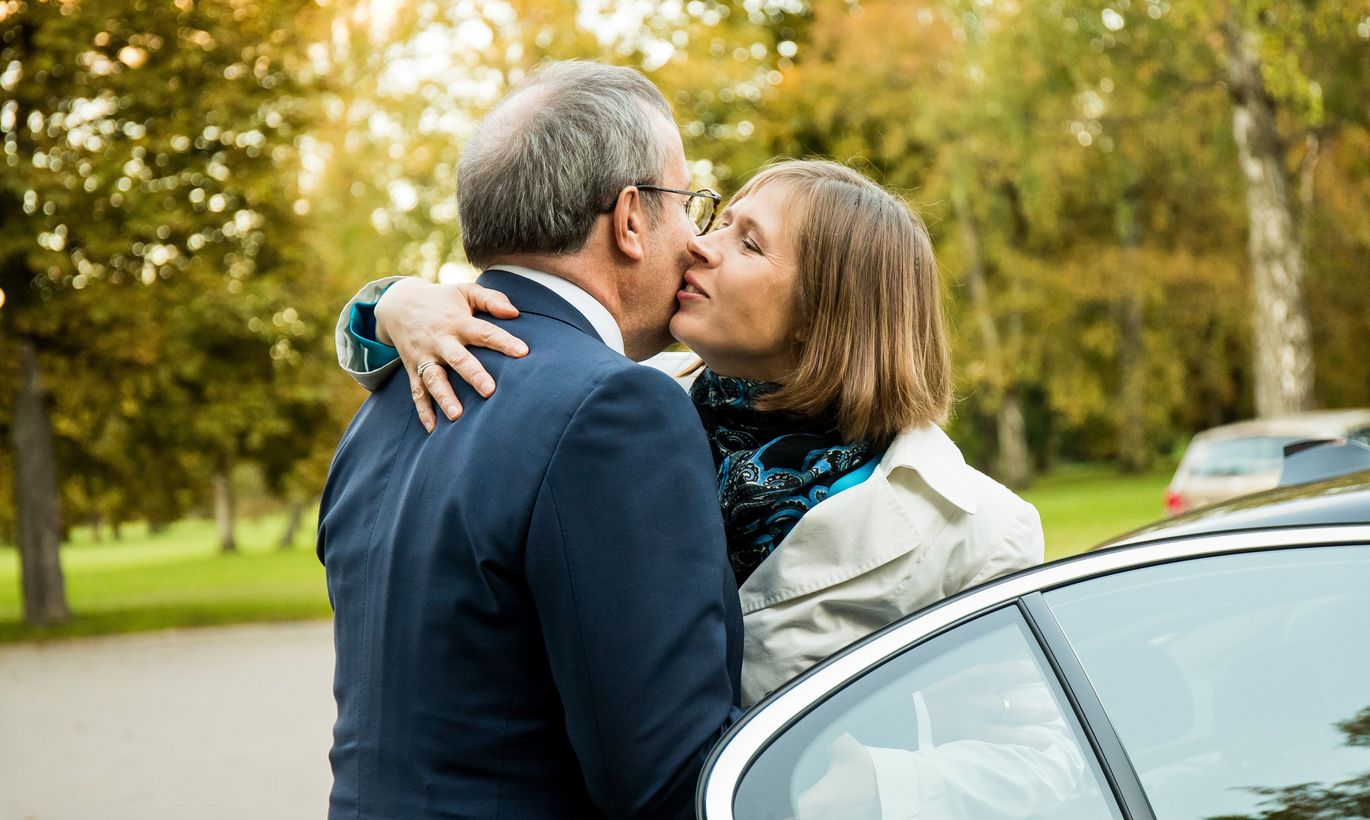 Exactly seven days ago today, Kersti Kaljulaid took a call from Chairman of the Riigikogu Eiki Nestor. What he had to say was brief and concise: «Hello, Kersti. I'm calling you on behalf of the Riigikogu Council of Elders. We have discussed matters and concluded we need to meet with you. To propose you run for president of Estonia.»
Kaljulaid was prepared to discuss matters, meet with factions. Kaljulaid, who has lived between Luxembourg and Estonia for the past 12 years, happened to be in Estonia. Whether it really was a coincidence is another question. Heads of several parties had regularly called two-three people, including Kaljulaid, after each failed attempt to elect the president to ask them to remain in Estonia and keep their cell phone charged.
Kersti Kaljulaid's name came up in several parties (IRL, social democrats, Free Party) in spring when potential presidential candidates were first seriously discussed.
Kaljulaid, still Estonia's representative at the European Court of Auditors at the time due to political indecisiveness, reacted unequivocally: her name can be mentioned in connection with the presidential election provided she has 68 votes in the parliament. While many-times minister, diplomat Jüri Luik has been seen as a potential president for years, it was clear already in spring that he lacks support from major parties.
After the first meeting of the Council of Elders on Monday of last week, it was clear that the Reform Party, IRL, and the Free Party prefer Luik, while the social democrats (SDE) support Kaljulaid.
Because the Conservative People's Party (EKRE) explicitly ruled Luik out, while only the Center Party neither supporter nor ruled out Kaljulaid, it was clear Kaljulaid is the only one with hope to win the majority in the Riigikogu.
Chairman of the Riigikogu Eiki Nestor (SDE) called Kaljulaid after another meeting on Tuesday and said the council supports her bid. That she has the necessary 68 votes to be elected and more. This did not suit the Reform Party that wanted more time to make a decision, meet again with Kaljulaid on Tuesday evening and on Wednesday. After the meeting, the party had little choice but to support the parliament's favorite.
Kaljulaid flew to Luxembourg to say goodbye to colleagues on Thursday. Confidence, conviction, and faith in being elected president ran very high.
When she returned Friday afternoon, she continued giving interviews and making herself available, spurred on by the general nobody-knows-her atmosphere.
Kaljulaid spent Saturday with her family to finally have some time together and discuss what will happen next. It is clear that Kaljulaid's whole family will not accompany her to Kadriorg. People who know the Kaljulaid family said it would be little wonder if the first time the public got to see her husband standing next to her was on February 24. Kaljulaid's husband Georgi-Rene Maksimovski was not on Toompea yesterday.
The potential president awaited the delegates' decision on the balcony of the Riigikogu. Kaljulaid, surrounded by excited diplomats, was the embodiment of calm. A proceedings steward kindly directed ministers who wanted to join Kaljulaid on the balcony down to the minister's box. However, no one wanted to go down there before the result was in. Politicians' bashfulness was understandable: their appearance in front of the Riigikogu could have undeservingly robbed Kaljulaid of several votes.
Delegates counted votes and speculated with names of potential traitors in the corridors of the parliament building before the election yesterday. No one believed all 90 MPs who signed off on Kaljulaid's candidacy would deliver. More daring predictions saw EKRE's seven lost votes complemented by half of the 27 seats of the Center Party and roughly ten of the Reform Party. Especially those who would have liked to see the Electoral College reconvened and Marina Kaljurand given another chance. One potential motivation for the centrists to drag out the election would have been to keep the spotlight on Kadriorg before their November 5 congress.
There was no overflowing passion or excitement on Toompea Hill yesterday. Rather the atmosphere was calm and confident in that Estonia had at the end of a long road elected a dignified, exacting president. Kaljulaid stood up from her chair on the balcony in a new situation: half an hour before the Riigikogu sitting, her husband had driven to Toompea a brave mother, respected official, vocal analyst of society.
Kaljulaid left for Kadriorg surrounded by bodyguards a few hours later.
«I believe that today the most important thing is to get over black and white mentality, to find a common way. I intend to be exacting in phrasing problems and delicate in treating them,» said the president-elect who has promised to always side with the weaker.