Eesti Energia spending a million annually in Utah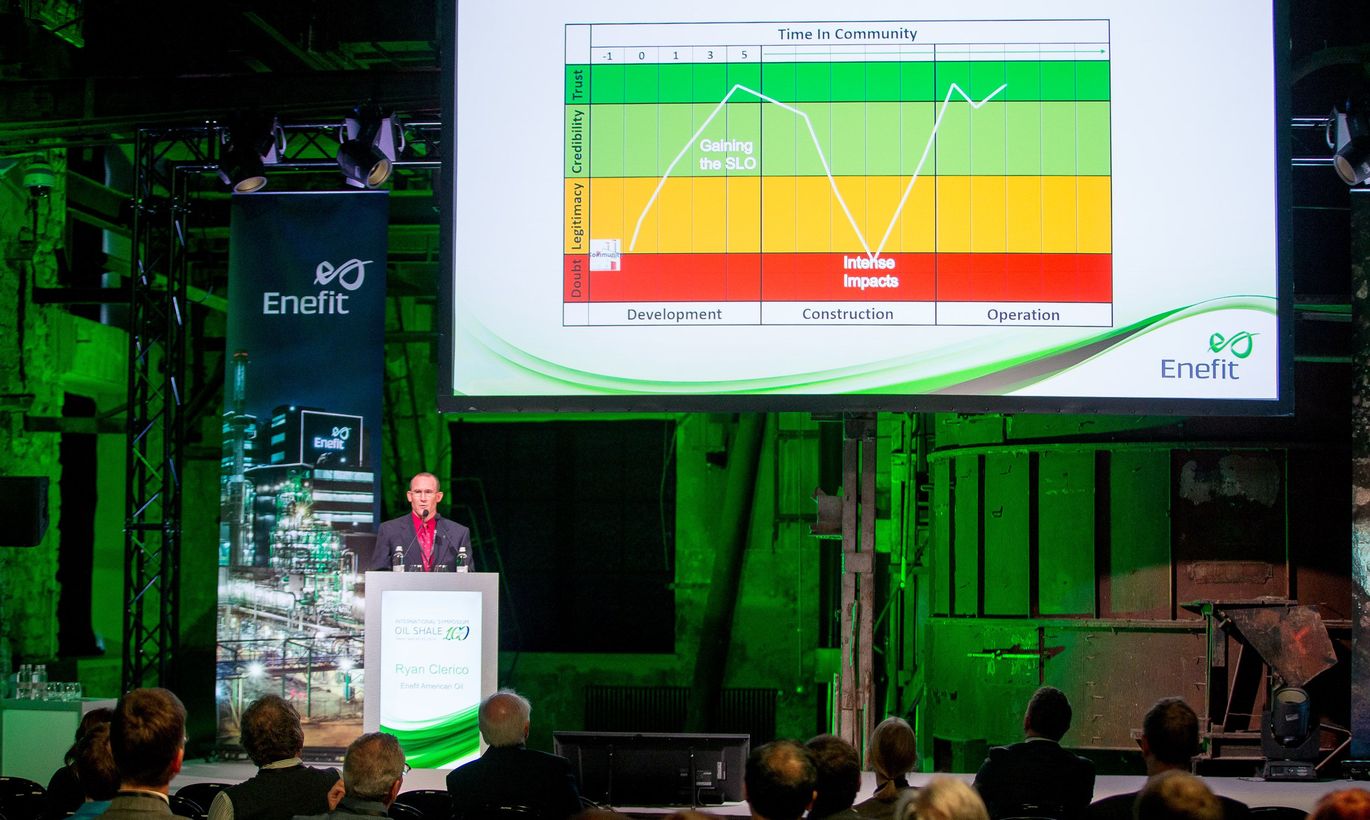 Despite forecasts of a world market oil price recovery, Eesti Energia holds it probable it will sell its Utah project in the form of oil shale reserves utilization of which would be up to the buyer.
«We are currently spending less than a million euros a year on developing the Utah oil shale project,» said CEO Hando Sutter.
The sum is minute compared to the group's 246 million euro investment project last year as development has been moved to Estonia, and there are only a few people in the USA working towards permits and coordination. «We cannot currently name the world market oil price that would allow us to successfully sell the project or involve a strong investor, irrespective of the fact that forecasts herald a moderate recovery for the price of oil in the coming years,» Sutter said. «However, we can regard as likely a scenario where an investor buys the whole project as reserves so to speak.»
The sale of the Utah project in the form of reserves would constitute a situation where the oil shale currently at Eesti Energia's disposal is surveyed, mapped, mining permits secured, and the new owner can start mining.
«One thing is clear: there is a lot of smart idle money in the world, and it would make no sense to sell the Utah project simply as pasture land. The stage we're in in Utah is turning that resource into a minable reserve,» Sutter explained. «Our situation could be compared to someone knowing there is gold somewhere, while that knowledge is useless without any further information concerning the deposit.»
To explain difficulties with the project, Sutter compared the energy sector's price slide to what is happening to raw material prices in the dairy sector. «In a situation where the price of milk fell by 40 percent, the price of oil fell fourfold, meaning that the problems our industry faces are also several times as complicated.»
Sutter did not, however, reveal the phase in which Eesti Energia would be prepared to sell its American project, and said that project developers have been offered various technological and technical solutions for untangling the Utah knot.
Project manager at (Eesti Energia's subsidiary – ed.) Enefit American Oil, Ryan Clerico, reported great success at a prominent oil shale symposium held at the Culture Cauldron in Tallinn yesterday. He said that Eesti Energia's project in Utah is the first fully audited oil shale deposit in the United States.
Clerico said that mining is made difficult in the States by lack of a universal code, as well as the fact that each project has to be coordinated on both the federal level and as a single solution on state and local government levels. «The solution must satisfy the local community and interest groups,» Clerico elaborated.
Eesti Energia's activities are supported by the fact that Utah is an industrially developed region and locals understand the logic of industrial enterprises. «They can see in the new project a potential future employer,» Clerico said.
Support for Enefit's project comes to 90 percent in Utah's Uintah county and the neighboring state of Colorado's Rio Blanco county since production would create 2,000 jobs.
Business is further complicated because oil shale is not regulated through any internationally accepted standards. Coordination requires explanations of whether the aim is mining or oil production, whether quantity is measured in tons or barrels.
Mining is made easier by the fact that the entire area is owned by a single private body – Enefit – and 98 percent of it is already surveyed and evaluated.
Eesti Energia purchased oil shale reserves, estimated at six billion tons,  in Utah's Uintah county in 2011.
The project is managed under the business name Enefit American Oil. The Baltic oil company revised its investments and drastically cut operational expenses in 2015, following a drastic world market drop in oil prices. Eesti Energia set the goal of maintaining the project's long term value and looking for a cheaper engineering solution. Development was moved to Estonia and a draft environmental impact report presented to the US Department of Land Resources.
Enefit American Oil was revalued by cutting 26 million euros from its value, previously estimated at 54.6 million euros.
Realization of Eesti Energia's second major international undertaking, the so-called Jordan project, is waiting for the Chinese finance ministry to approve an investment decision banks have already made.
The total cost of constructing an oil shale power plant and mine in Jordan is 2.1 billion dollars, 1,623 million of which will come from loan capital. The construction of the 554-megawatt gross output plant is estimated to take thee and a half years;  electricity from oil shale should reach Jordanians in 2019.
The power plant will be built by China's Guangdong Power Corporation.