Kaljurand's father a war hero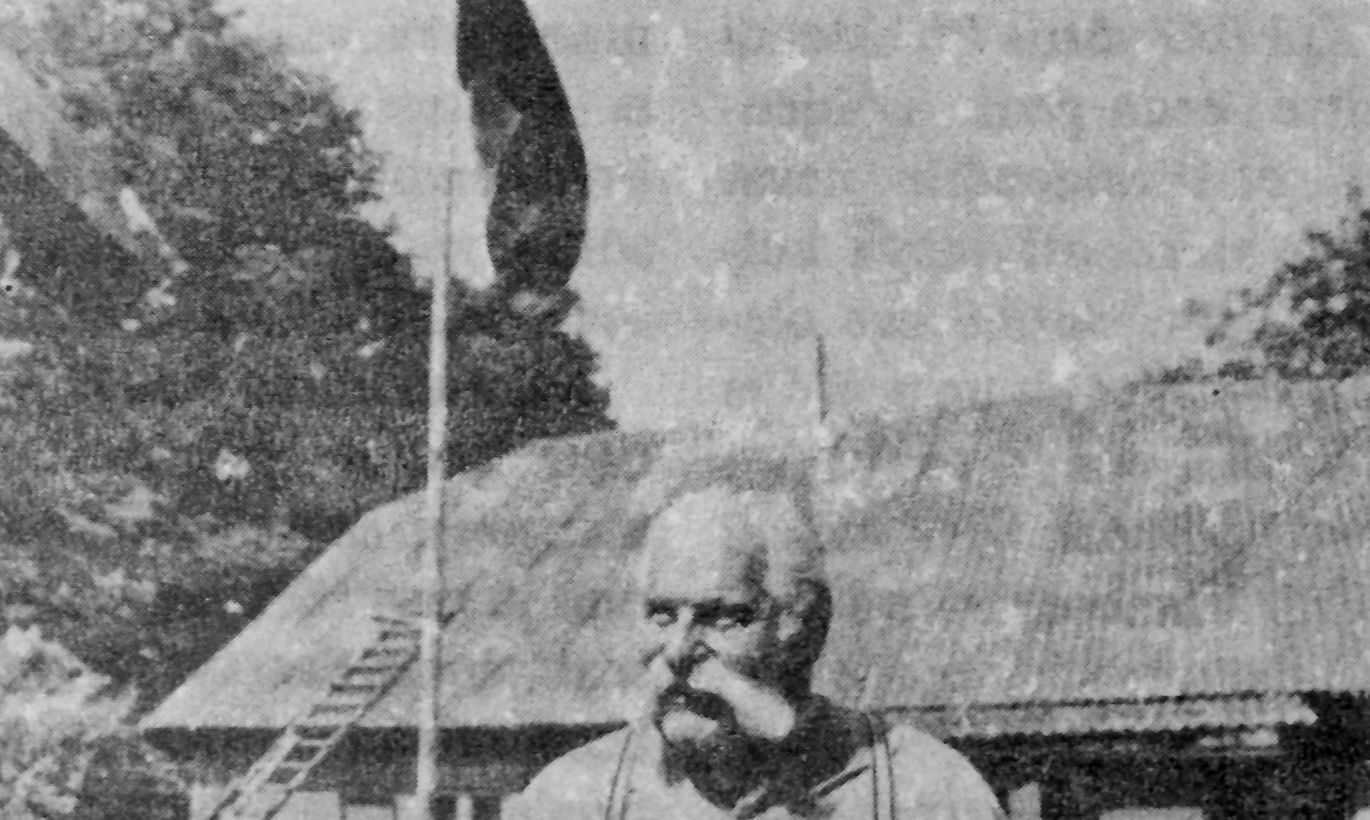 Presidential candidate Marina Kaljurand's father is the bearer of two Iron Cross decorations and a brother-in-arms of the Latvian Waffen-SS, an article from the late 1980s reveals. A photo published with the article depicts Imants Uits sporting a prominent mustache on the backdrop of his house and the Latvian flag.
The surviving clipping does not reveal whether the article was published by a Pärnu (Imants Uits' home near Mõisaküla was once part of Pärnu County) or Viljandi county local paper. It is also possible the article was published by a newspaper belonging to a society of the repressed several of which were active at the time. The clipping is missing the author and date, while it is probable the article was published in the summer of 1989.
History enthusiasts who contacted Postimees recall, from the days of the Baltic Way in 1989, as well as the Tori soldiers' convention that was canceled following pressure from the militia, that there was a former Waffen-SS infantry division soldier living near Mõisaküla who could bring together former brothers-in-arms from both Estonia and Latvia.
That man was Uits, father of presidential candidate Marina Kaljurand. An educated and idealistic man in whose front yard all three Baltic flags were allegedly hoisted whenever there was a holiday. His Estonian was so good that people who did not know him would never have guessed he was Latvian. Uits earned the first commissioned officer rank (Untersturmführer – ed.) in the Waffen-SS and had numerous battle achievements to his name.
The locals remember him as a good person. Uits' home, gradually overrun by trees and bushes after his death in 1993, was always clean and his gate open. It is said he received various humanitarian aid from brothers-in-arms societies in Germany that Uits distributed to others. One example tells the story of a neighbor whom Uits allegedly gave a wheelchair – a thing hard to come by at the time.
Uits traveled to Germany to meet with former comrades at least once more after the August coup attempt in 1991. There he received the Iron Cross 1st Class Uits earned in World War II but no longer had.
The article at Postimees' disposal is missing several passages that would be of interest to historians, while it does provide a detailed overview of the man who was Marina Kaljurand's father.
A man who later in life helped build the top secret direct reduction plant in Sillamäe in the ranks of the Narva engineering battalion.
The fact that Kaljurand has until now told of his father as having served in the German air force's support staff cannot be held against the candidate, as it is probable she never knew of her father's SS background. It is possible Uits kept that information from the mother of his child, Soviet Estonian ministry official Vera Rajevskaja with whom he shared his life for ten years. That kind of secrecy was understandable in those troubled times.