Gazprom looking to supply Tallink's new ferry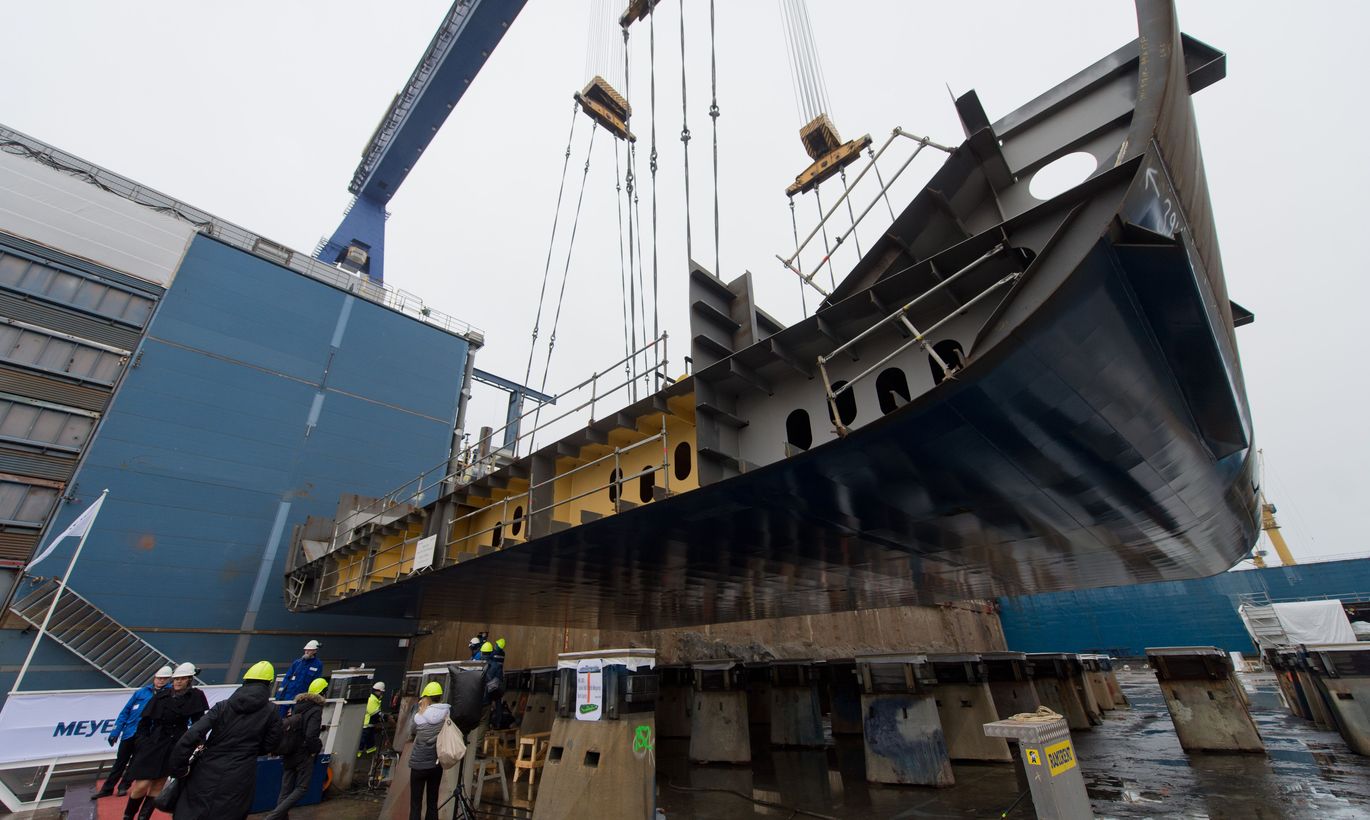 Tallink will bunker its new LNG-powered ferry using trucks from Russia, Sweden, or Finland, as government decisions have cooled the enthusiasm of investors who were looking to construct an LNG terminal in Estonia.
It is possible the shipping giant will bunker its new ferry at Port of Tallinn, provided fuel for it will be brought from a small Gazprom factory recently opened in Pskov.
Eesti Gaas, that is owned by Tallink's leading investor Infortar, recently signed a contract with Gazprom for LNG from the Pskov terminal to be used to bunker LNG ships and sold to industrial consumers in Estonia.
It is also possible Tallink will start procuring fuel for its new ferry's engines from the Gate Terminal near Stockholm and a terminal opened in Pori, Finland in September.
«Transport of LNG using trucks is effective over distances of 400-600 kilometers, and the terminals of Nynäshamn, Pori, and Pskov meet that criterion,» said head of Tallink's subsidiary HT Laevateenindus Taavi-Carlos Tuulik.
Because there are no suitable small LNG bunkering vessels in the Baltic Sea region, the ferry traversing the Gulf of Finland between Tallinn and Helsinki will be bunkered straight from trucks on the pier.
Member of the board of Eesti Gaas Raul Kotov remained curt when asked about the fight over supplying Tallink. «Eesti Gaas becoming one potential partner for Tallink in this matter is not surprising as we are involved in all gas products,» Kotov said. «I cannot currently comment on who will transport LNG from Pskov for Tallink's ferry.»
He added that an independent terminal in Estonia would require at least twice the market volume the new ferry will bring.
Head of HT Laevateenindus Taavi-Carlos Tuulik said that the product of the Kingissepp LNG plant, used to service the Estonian market via JetGas so far, cannot be used for Tallink's ferry. The plant that is located just across the border from Narva is incapable of performing a final refrigeration cycle, which is why the quality of the gas is insufficient for use in the ferry's engines. The product made in Kingissepp is cooled to -140 degrees, while LNG is usually kept at a temperature of -162 degrees.
JetGas, supplying the Saaremaa Dairy and Meat Industry and Eesti Pagar in Paide with LNG, refutes claims that their fuel is unsuitable.
«I'm not gladdened by the fact that JetGas has been excluded from among potential suppliers, as we would definitely be capable of providing sufficient quality LNG,» head of the company Janek Parkman said. «I regard the claim that the Kingissepp plant's LNG is not suitable to be the truth plus certain nuances.»
The secrecy of involved parties is understandable, as while Finland invested a lot of money and energy to ensuring LNG supply security, Estonia has cooled the enthusiasm of entrepreneurs instead.
If only a few years ago the government saw LNG as part of Estonia's energy independence, that treatment seems to have been abandoned by now. The new ferries of TS Laevad will be powered by diesel, while Prime Minister Taavi Rõivas signed an agreement with Finnish colleagues in 2014 that gives Finland the upper hand in terms of regional LNG projects.
Several experts find that, coupled with Tallink's new ship, giving TS Laevad's four ferries LNG engines would have created enough demand for the first LNG terminal to be constructed in Estonia.
LNG sellers hit a brick wall in the islands' ferry procurement, however, both when talking to the board of state-owned Port of Tallinn and economy ministry officials.
«We just finished calculations that show that the energy cost of LNG is half of that of diesel at current world market oil prices,» said JetGas board member Janek Parkman. «Recommendations that they buy at least one of the ferries with LNG engines fell on deaf ears.»
Switching the island ferries to LNG would have redoubled the market for the environmentally friendly fuel and led to considerable savings in operating the ferry connection.
Parkman said that it is probable the procurers were looking at the price of the ferries, as engines capable of using different types of fuel cost 25-30 percent more than diesel engines.
Postimees did not manage to contact heads of two competitors on the road towards Estonia's first LNG terminal – Alexela Group and Vopak E.O.S. The Ministry of Economic Affairs and Communications refused to comment.