Public figures issue appeal for nomination of Kaljurand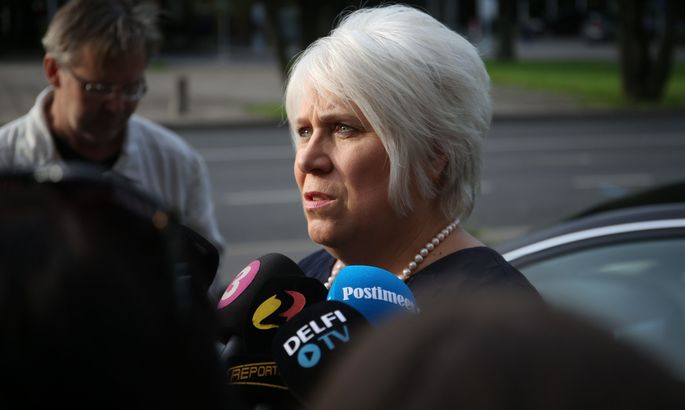 About 50 public figures have signed an appeal for the electoral college tasked with electing the next president of Estonia to nominate Foreign Minister Marina Kaljurand as candidate for president.
«Three rounds of voting in the Riigikogu demonstrated that none of the candidates nominated managed to gather above-party unanimity behind them. Therefore we are calling on you to turn a new page and to nominate in the electoral body the candidate who during the whole past year has enjoyed the highest support of the people of Estonia regardless of their party preference, community belonging and native tongue - Marina Kaljurand,» it stands in the appeal.
«We invite members of the electoral college to nominate Marina Kaljurand so that a patriot of Estonia and a passionate European, an excellent diplomat and the first female head of state who has proved with her actions so far that she can be counted on would become the next president of Estonia,» the appeal reads.
Referring to Kaljurand's ethnic Russian background, the authors of the appeal describe her as someone who will unite ethnic communities and world views, create a sense of security in Estonia and inspire and encourage our people regardless of their native language.
The board of the Reform Party decided late on Tuesday to back Siima Kallas, European Commission vice president from 2004-2014, as the party's presidential candidate. The governing board of Reform gathered at 7 p.m. to decide whether the party will gather behind Kallas or Foreign Minister Marina Kaljurand in the electoral college vote on Sept. 24. The meeting lasted more than five hours.
Reform fielded two candidates - Kallas and Kaljurand - in the run-up to the election of the Estonian president for the next five years. Kaljurand did not stand in the parliamentary round of balloting Monday and Tuesday which failed to produce the next president, as the party had promised its support for her in the electoral college round.
None of the two candidates in Tuesday's runoff in the Riigikogu received the 68 votes necessary to get elected as president, which means that task of electing the head of state passed on to an electoral college made up of all 101 members of the parliament and 234 representatives of local government councils. A candidate must get at least 168 votes in the electoral body to get elected.
The electoral body will gather in Estonia Concert Hall at noon on Sept. 24.