Kohtla-Jarve mayor to be recalled after sentence becomes final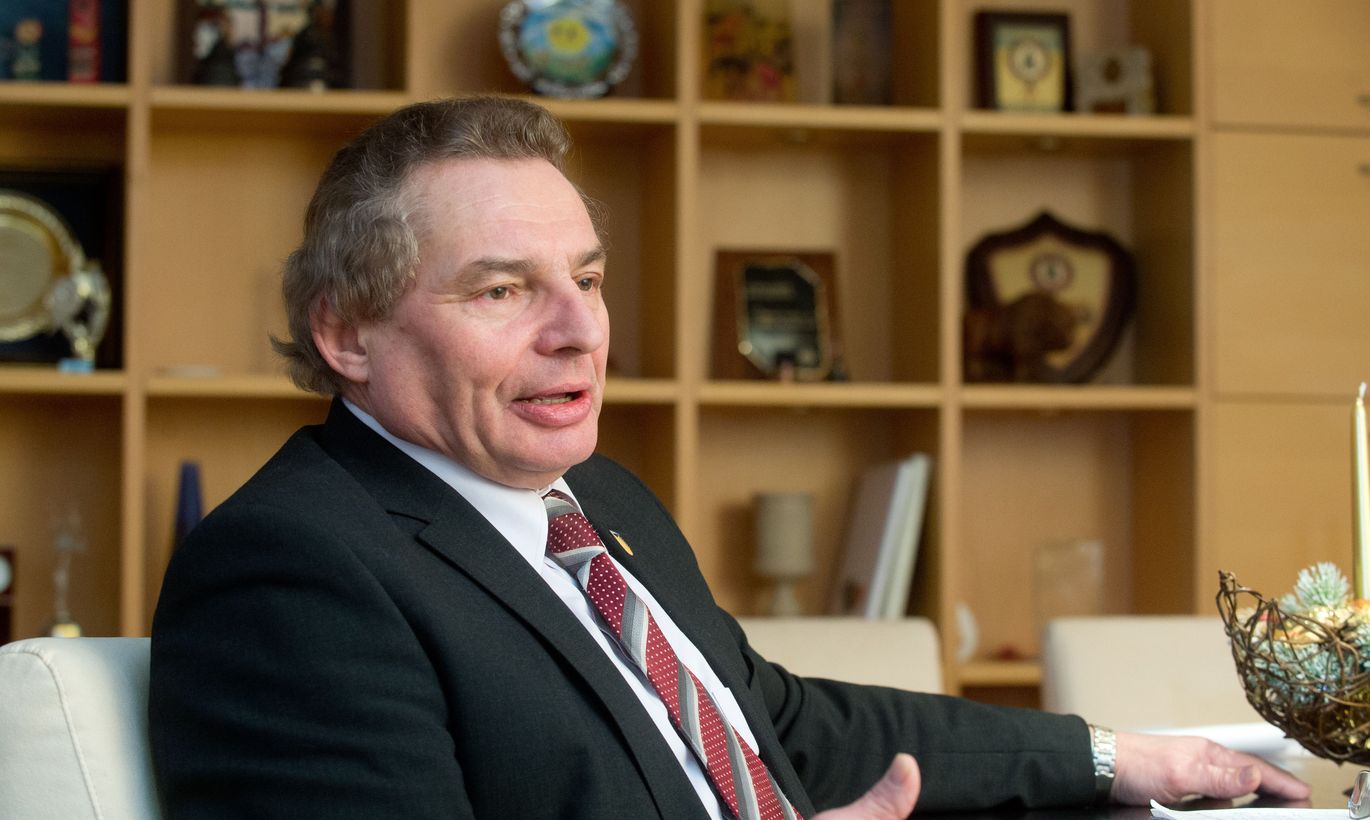 Jevgeni Solovjov, mayor of the northeast Estonian industrial city of Kohtla-Jarve whose conviction of a corruption offense became final on Monday, is set to leave the office of mayor.
«The council will recall me from the office because my being in this office is not consistent with the law. It's as simple as this. Tomorrow we'll have another meeting of the council. Whether they will make the decision tomorrow or some other day, I do not know,» Solovjov told BNS on Tuesday.
Solovjov, 68, said he intends to retire.
Oudekki Loone, secretary general of the opposition Center Party of which Solovjov is a member, said the party intends to discuss the possible expulsion of Solovjov from its ranks.
«We will definitely discuss it and it's definitely problematic. We will also speak to him,» Loone told BNS, adding that given the ongoing presidential election she cannot say when exactly this will happen.
According to the Commercial Register, Solovjov has been a member of the Center Party since 2003.
The verdict handed to Solovjov and former Kohtla-Jarve deputy mayor Juri Kollo in October 2015 became final on Monday when the Supreme Court decided not to handle the men's appeal.
The Viru county court on Oct. 28, 2015 found Solovjov and Kollo guilty of corruption crimes. The court found Solovjov guilty of embezzlement, competition related offenses and offenses related to breach of the duty to maintain integrity, counterfeiting and using counterfeit documents, and misuse of trust. The court handed him a conditional jail sentence of five years with a probation period of five years.
According to the indictment, the board member of a company that provided services to the city of Kohtla-Jarve presented to the city government false information from September 2006 to August 2009 about maintenance, service and cleaning works performed. The reports were accepted by the city government for the payment of invoices. Besides acceptance and survey records concerning the works were falsified retroactively along with the budget presented by the company to the city government to conceal the unlawfulness of the payments in excess of the budgeted amount.
In 2009 the Kohtla-Jarve city government conducted tenders to find companies to perform various works and services, in the course of which the mayor allegedly misused his official position by creating favorable terms for entrepreneurs he knew, including to two companies.