Kallas: Reform must decide to back me as sole candidate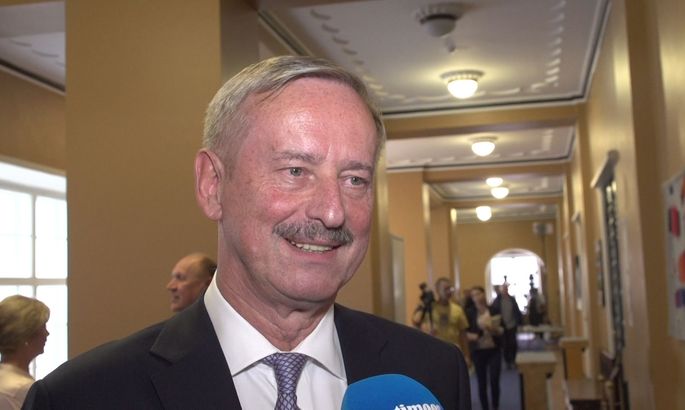 Siim Kallas, presidential candidate of the Estonian Reform Party in the Riigikogu, said after the parliament failed on its third and final attempt to elect the new president of Estonia on Tuesday that the board of the Reform Party must unambiguously throw its weight behind him in the electoral college.
«The party must make a clear decision, the board must make a clear decision that we have one candidate. This one candidate is running here today and there are no and can be no other options,» Kallas said.
Kallas also said the board of the Reform Party should make the decision to back him already at its meeting on Tuesday evening.
«This decision should be made today. The party can have only one candidate, and it's me who can be it in this present case,» Kallas said.
The parliament on Tuesday proved unable to elect the president of Estonia for the next five years as none of the two candidates in the runoff received the 68 votes necessary to get elected.
In the runoff, Siim Kallas, European Commission vice president from 2004-2014, received 42 votes and Mailis Reps, deputy chairman of the opposition Center Party group in parliament, 26 votes. There were 30 ballots with no box checked.
The task of electing the head of state will now pass on to an electoral college made up of all 101 members of the parliament and 234 representatives of local government councils.