Estonian defense co Milrem to expand Tallinn workshop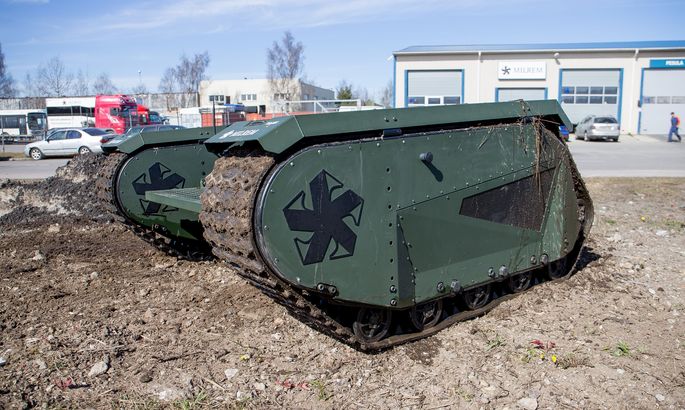 The Estonian defense industry company AS Milrem is to expand its Tallinn workshop due to different development and cooperation projects, and will soon announce a construction tender.
«We have grown our team of engineers and it will grow even more this year. The scope of development has been increasing due to cooperation projects where we integrate different solutions, starting from weapon systems and ending with radar, intelligence and monitoring systems, onto our platform,» head of the company Kuldar Vaarsi told BNS.
At the beginning of October the company will participate in the biggest military fair of the U.S., AUSA, with a cooperation partner whose name Vaarsi did not want to mention yet. Cooperation is directed at the SMET program of the U.S. Army which is to be launched in the coming years and in the course of which the army will buy more than 2,000 units of unmanned ground platforms, Vaarsi said.
The company's revenue in 2015 totaled 1.5 million euros, compared with no revenue in 2014. The company's profit was 64,000 euros.
According to Vaarsi the company at the moment manages with its own means but they are also in talks with potential investors.
At the end of 2015 the company had a workforce of 20 people and wage costs totaled 265,000 euros.