Joint bank of DNB, Nordea to be headquartered in Estonia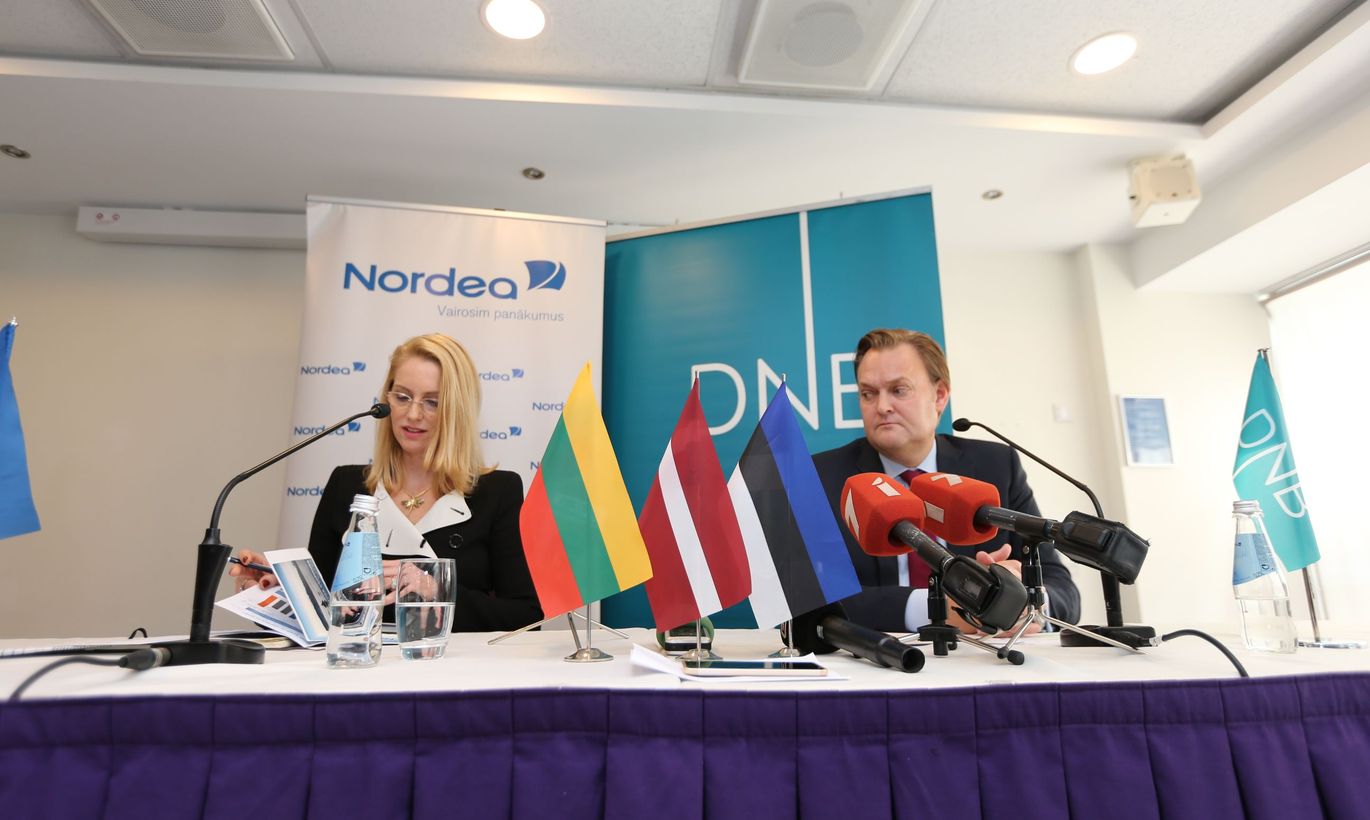 The unit for Baltic banking of DNB and Nordea established as a result of a merger of the Baltic operations of both banks will be headquartered in Estonia and will do business in Latvia and Lithuania via subsidiaries.
«Legally, we will register the new bank in Estonia, in Latvia and Lithuania we will have branch banks,» Mats Wermelin, head of Baltc banking at DNB, said at a joint press conference of the two banks on Thursday.
He added that important functions will remain in all three countries.
«Of course we are planning to have certain important functions, competency centers and other things in all the countries,» he said, emphasizing that the new entity will be very clearly a pan-Baltic bank.
Inga Skisaker, head of Baltic banking at Nordea, said the merger of the Baltic operations of DNB and Nordea probably is the biggest transaction of its kind in the region.
«We've been helped in this process by a very big number of advisers. They have analyzed the legal environment, the tax environment, the business environment and have arrived at the conclusion that the most sensible thing to do is to register it in Estonia,» Skisaker said.
Nordea and DNB said on Thursday they have entered into an agreement to combine their operations in Estonia, Latvia and Lithuania to create a main bank in the Baltics where both will have equal voting rights but different ownership levels. Nordea's and DNB's Baltic operations have 1,300 and 1,800 employees and eight billion euros and five billion euros in assets, respectively.
Nordea and DNB said in a press release their operations in the Baltics are a great match, with complementary lines of business. Nordea has built a strong position within the large corporate segment whereas DNB is strong in the SME segment. Together, the banks will also have an even larger and more competitive retail business.