Independence regained: the tense days twenty five years ago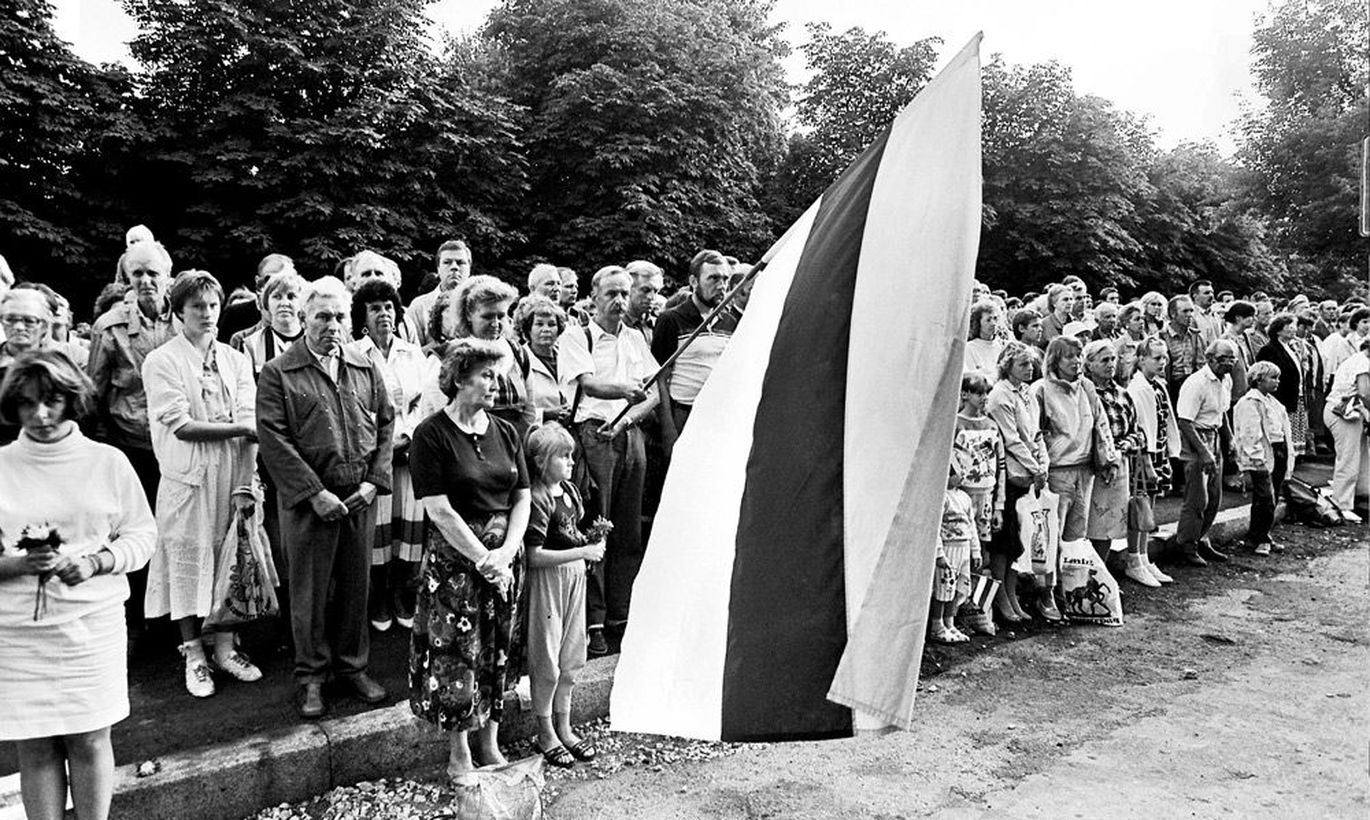 On 20 August 1991, Estonia declared formal independence during the Soviet military coup attempt in Moscow, reconstituting the pre-1940 state. Every year, 20 August is celebrated as the day of Restoration of Independence.
On the evening of 20 August 1991, Estonian politicians declared the nation's independence – even as Soviet tanks were rolling through the countryside to quell the independence movement, and the Soviet paratroopers were taking charge of the Tallinn's TV tower, preparing to cut off the communication channels.
The fate of Estonia was in peril.
Yet, most Estonian politicians and the greater part of the public showed great resolve in the face of this danger. Estonian volunteers surrounded the TV tower and wouldn't let themselves to be intimidated by the Soviet troops.
Members of the Estonian Defence League – the unified paramilitary armed forces of Estonia – were ready to protect the strategically important buildings, such as the Toompea and the Estonian Public Broadcasting's facilities.
Luckily for Estonia, the attempted coup d'état in Moscow failed and the more liberal forces, led by the chairman of the Russian SFSR Supreme Soviet, Boris Yeltsin, prevailed – thus starting the disintegration of the Soviet Union. Estonia was free again.
The first country to diplomatically recognise Estonia's reclaimed independence was Iceland, on 22 August. The  Soviet Union finally recognised the independence of Estonia on 6 September 1991.
The restoration of Estonian independence was de facto boosted by the attempted coup d'état (the 'August putsch') in Moscow in August 1991. On 20 August 1991 the Estonian Supreme Soviet, in agreement with the Estonian Committee (the executive organ of the Estonian Congress) proclaimed Estonian independence, thus restoring the Republic of Estonia, which had been legally established in 1918 and illegally occupied in 1940 by the Soviet Union.
This decision was quickly followed by the restoration of diplomatic relations and recognition of the Republic of Estonia by many countries. Russia and the Soviet Union recognised Estonia as a new country within the Estonian SSR borders, which differed from the borders established by the Tartu Peace Treaty in 1920. 
Courtesy of Einar Vära/Estonica, and Estonian World