Beer plant boss fired for love affair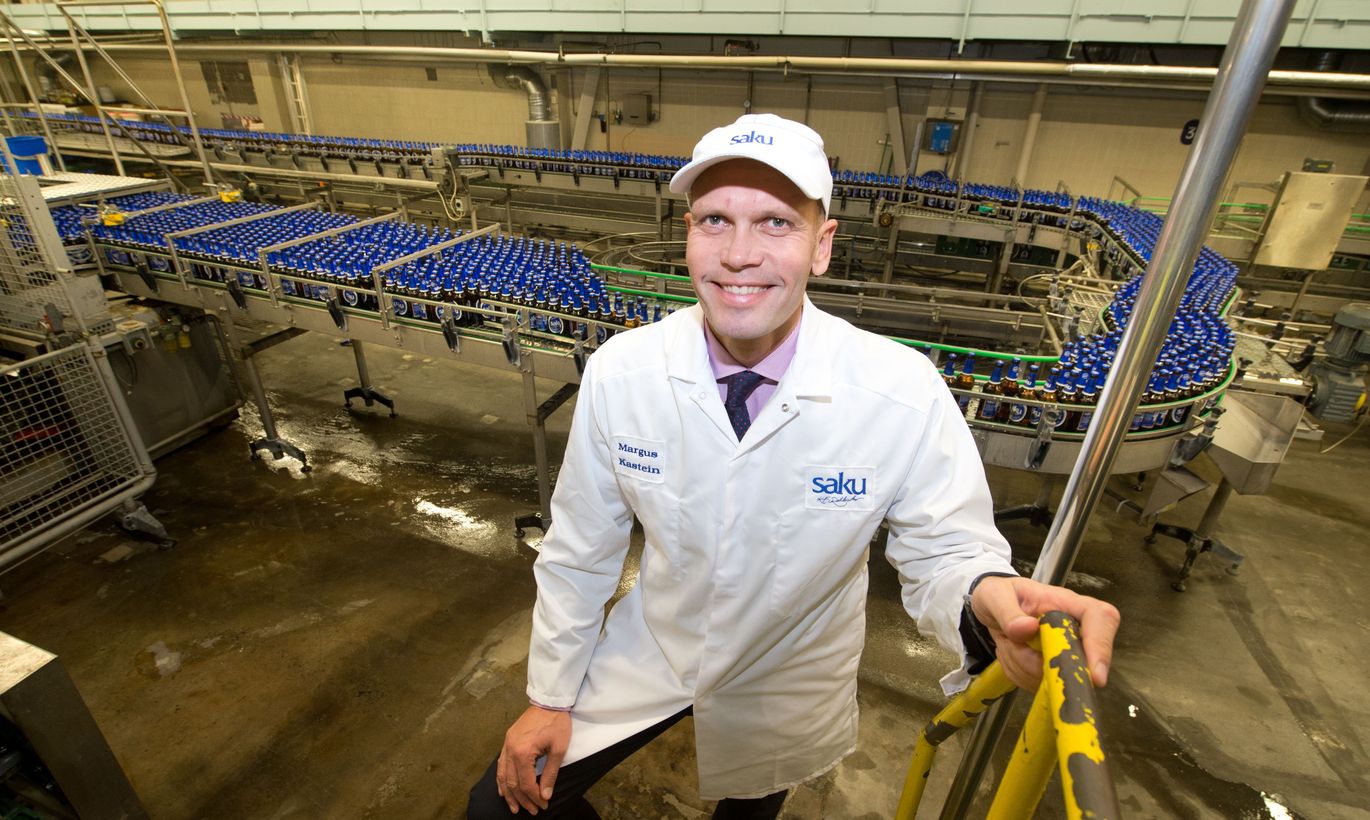 The sudden dismissal of veteran Saku Brewery chief Margus Kastein was caused by conflict triggered by a on-the-job love affair.
This week Carlsberg, owner of Saku Brewery, solved a sudden problem in a manner outwardly easily. Namely, by cutting short the long-term work relationship with CEO  Margus Kastein.
«On our behalf, we wish to thank Margus for his investment into the development of Saku and Aldaris, and wish him all luck for the future,» announced Carlsberg Group vice president Joao Abecasis in the official press release.
And yet, the release kept mum about the reason why. Mr Kastein, meanwhile, told the media he was not fired because of the lower turnover last year. He said he was taking time off till the fall.  
The media was not suspecting the delicate backdrop. Actually, getting rid of Mr Kastein was for Carlsberg  a forced move due to an unpleasant news from Estonia the last week but one.
Namely, a by then former female employee of Saku's wished to be paid compensation for having been laid off by Mr Kastein without basis. 
While the official reason cited for the lay-off were job related differences, the lady assumed the actual cause was the intimate relationship between her and Mr Kastein, married and father of a big family. 
Naturally, Carlsberg had to react. But to pay extra to a woman laid off with all her due compensations awarded felt like extortion and they were unwilling to comply.
So they took the honest route and told Mr Kastein he had to leave for the problem and unbecoming behaviour. Mr Kastein agreed and therefore Carlsberg remained neutral while commenting the event to Postimees.
«We would politely decline to comment these claims and can only confirm that Margus Kastein has been chief executive of Saku and Aldaris since June 2014 and has by now left the company,» their media director Kasper Elbjørn wrote to Postimees.
An exactly same message was received by Postimees from Mr Kastein's replacement Rolandas Viršilas. Remarkably, neither he nor Carlsberg management refuted Postimees' information on why Mr Kastein had to go.
Understandably, Margus Kastein was not talkative having received the detailed description of the situation from Postimees and asked for explanation. He replied by SMS: «I left my post yesterday and am already resting. I apologise for not desiring to comment any further, thank you.»