The sadness of medal snatched. The gladness of heights reached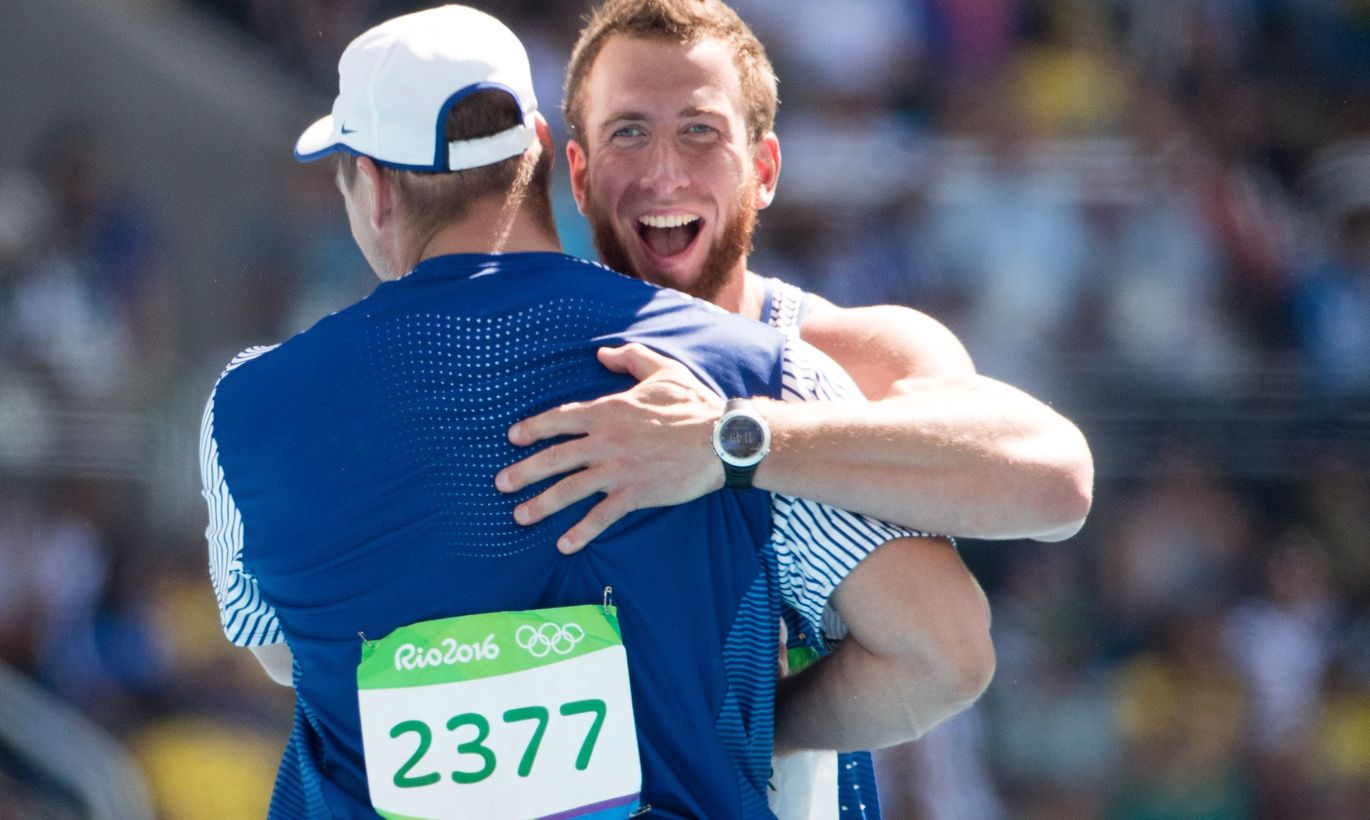 «At next Olympics, gold alone can be the goal!» announced discus thrower Martin Kupper within minutes after having dramatically deprived of a medal.
Scoring 66.58 at last try, Mr Kupper rose to second place. With five men left to throw, for a while he did taste a medal he says.
In the thriller that followed, he fell to be fourth.
After an experience like this, the feelings are unavoidably mixed. Getting so near to a medal, it makes one angry and disappointed to see it snatched – as in the sportsman, so in the fans on bleachers and in front of TV.
Even so: at his first Olympics ever, a sportsman places 4th! This is reason to rejoice and deserving of standing ovations.
Thankfully, Mr Kupper opted for the latter: «Not a sad day really, is it… The result being not bad – I aimed at throwing 67 metres but I am satisfied that I threw more that at qualifications.»
And thus, Mr Kupper – passed at last attempt by Christoph Harting (gold) and Daniel Jasinski (bronze) – takes it as it is.
And has learned a golden lesson: it ain't over till it's over. Having turned 27 years of age this spring, Mr Kupper has hereby reached the best years in the life of a discus thrower.
With Gerd Kanter placing 5th having thrown 65.10 at opening attempt, the baton has perhaps been passed.
1. Christoph Harting (Germany) 68.37
2. Piotr Malachowski (Poland) 67.55
3. Daniel Jasinski (Gerany) 67.05
4. Martin Kupper (Estonia) 66.58
5. Gerd Kanter (Estonia) 65.10
6. Lukas Weisshaidinger (Austria) 64.95
7. Zoltan Kövago (Hungary) 64.50
8. Apostolos Parellis (Cyprus) 63.72