Editorial: our day in Rio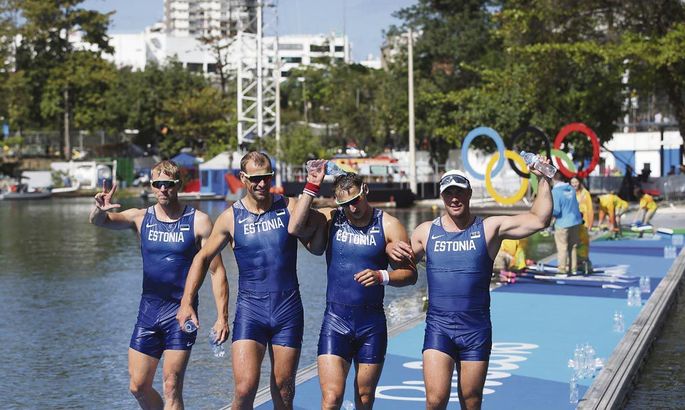 For us in Estonia, our national blue-black-and-white hoisted at Olympics always is a special day. 
We were awarded yet another one by men's quadruple sculls team composed of Andrei Jämsä, Allar Raja, Tõnu Endrekson and Kaspar Taimsoo. The bronze winning team was coached by Matti Killing, a discoverer and trainer of many a rowing talent.
As has been said – the medals belong to the sportsmen, the emotions to the nation. A welcome gift to any nation, to encourage and to unify.
While some will always want more and wish we had taken the gold, let us remember the toughness of the events and the victory in any kind of medal.
With four men in a boat, the harmony is exceptionally vital and we know it has not always been easy for the boys. The more precious the achievement, under greatest of emotional pressure.