Estonian regulator suspends Kalevipoeg statue technical permit procedure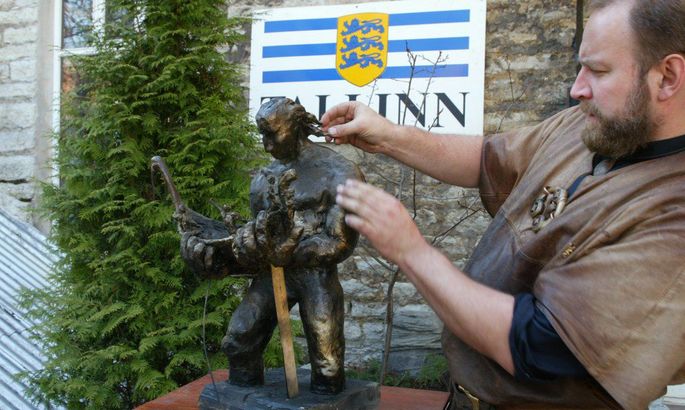 The Estonian Technical Regulatory Authority has suspended the building permit procedure for a statue of Kalevipoeg, hero of the national epic of Estonia, that a nonprofit organization is planning to have built in the sea in the Bay of Tallinn.
The procedure was halted because the Estonian Museum of Contemporary At has come up with a rival project, it appears from the website of the Estonian Technical Regulatory Authority.
The Technical Regulatory Authority said that in accordance with the Water Act, applications concerning rival projects must be submitted to relevant institutions to obtain their opinion. The procedure of the building permit application handed in by the nonprofit MTU Kalevipoja Kojutulek has been suspended until the opinion of relevant institutions concerning the application by the Estonian Museum of Contemporary Art has been received.
The plan to build a statue of Kalevipoeg to a design by Estonian sculptor Tauno Kangro in the Bay of Tallinn was first fielded many years ago but the project was then shelved. Now a nonprofit, MTU Kalevipoja Kojutulek, has been set up that has pledged to take care of the paperwork related to the project and its financing. The city government has said it has nothing against the 24-meter sculpture to be erected in the sea off Tallinn.
The Ministry of Culture has recommended that the Technical Regulatory Authority refuse to issue a building permit because the structure may damage monuments situated below the sea surface.