Allar Jõks: president of Estonia must be more involved with Estonia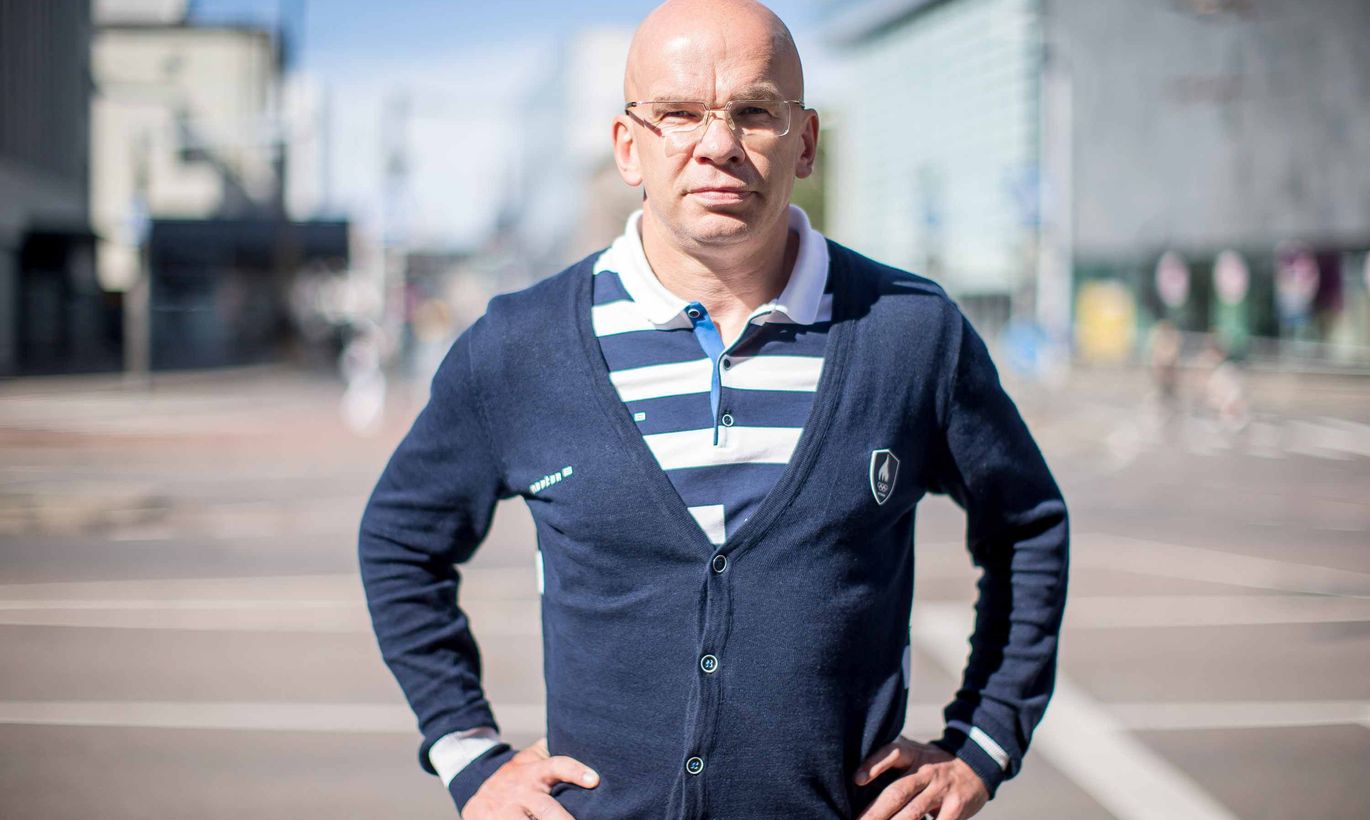 Carrying a burden for Estonia's future as citizen and former Chancellor of Justice, Allar Jõks says life is too long to spend it bored.
- Let me quote a conversation I overheard: «Jõks? Which party is he from?» So?
I have never been in any party and do not ever intend to be. At the moment, I am a cross-party candidate supported by Free Party and IRL.
- IRL does not like homosexuals and the cohabitation act.
Running for President, one must stick with his stands and the parties who are willing to support presidential candidates must compromise with their stands – otherwise, the candidate would not get elected. We have clarified these issues between us.
When it comes to the Free, our views coincide largely – right to vote, election coalitions, financing of parties, politicisation, political management of state enterprises, duck decoy …
- For Reform, you are like the He-Who-Must-Not-Be-Named from Harry Potter books.
I have no genetic controversy with Reform, but I do have some controversy to the approach of the art of politics. But should we find a common language regarding these topics, we might discuss the presidential campaign even with Reform. Obviously, I am not the individual with whom to discuss seeking for a comfortable president.
- Should it come to that – would you propose to Kristen Michal to form a government?
Whoever would be the Reform chairman under consideration, first thing I'd ask to be shown the mystical mother-in-law bringing cash in plastic bags.
- And as they do that, tell us too! Would you propose to Mart Helme?
I would not exclude any political power who has the ability to form a trustworthy and efficient government. If that be EKRE or any other party with backing of 25–30 percent of voters, they cannot surely be underestimated.
- Centre Party deputy chairman Jaanus Karilaid has said that if Mailis Reps fails to become President, they will back you.
There is no agreement right now, we have only made contact. But if they propose to meet to talk about presidential elections and potential Centre backing, I agree to meet.
- Have you calculated a lot within 101 lately?
Math was not my strongest thing at school but I do realise it is improbable to get elected in Riigikogu.
It's like playing «Pokémon GO» right now – or like, say, «Signature GO» –, so whoever is first to get the 21 signatures in Riigikogu has won the stage. The Free and IRL are busy arranging the 21 votes necessary for me, for the right moment. In weeks to come, I will meet with the other parties. Until the electoral body is elected, I cannot operate with any figures.
- To the local newspaper Lääne Elu, you said in an interview: «If we casually continue to watch the «raping» of the Constitution, we will share the responsibility for a state like that coming into being.» Firstly – an interesting choice of words. Secondly – how and who is «raping» whom?
If the Constitution is not followed, political agreements will rule; what matters is not right or wrong, but what's useful and pragmatic.
When it comes to managing state enterprises, we have seen that no-one is responsible, none will assume the guilt for the leading parliamentary party doing nothing for 11 years. It is raping when Constitution is knowingly ignored. End result: a party considers a state enterprise its own asset, not that of the state.
Second example. As President, I would not have proclaimed the law whereby illegal financing of parties was decriminalised. If they say it is not a crime, it is concluded that it is legal.
- What are your strengths?
As Chancellor of Justice, for seven years I worked on a position very much resembling the role of the President. I am the only [candidate] working outside the public sector, and see the functioning of the state from the outside.
- In your estimation, the President ought not be with the background of a politician?
That individual's contact with practical everyday life might be more than that of a member of parliament or a minister. The more so that President is the guardian of the Constitution, thus it comes in handy to know the Constitution well.
- The President also represents his state.
For eight years, as UN expert, I have worked in eight states including Bangladesh, Ukraine, Moldova and Georgia. I have the experience how to carry out ideas in foreign environment and with foreign people so that the people you are working with will afterwards tell you that you have done a lot for their nation. I think I have that skill.
- How does one explain to German politicians they should rise defence spending and deal more with Baltic Sea region?
I was in Georgia during Russian invasion, went near the control line. I have never smelled war so close – at the other side of the line there were snipers. In Ukraine, I was advising in 2012–2015 and was also able to see the smell of war, what fear looked in eyes of colleagues. Having seen that, one is also able to explain it to one's German partners.  
- Should fear before Russia be our main foreign policy message?
Our main message should be that the international law which Russia ignored in Georgia, Crimea, Ukraine, is what a small nation like Estonia must stand on. Explaining that ought to also be the foreign policy role of the President.
- What will be with the EU?
The EU should go back to its original idea i.e. the economic union, not towards political union. Secondly, they should cut the laws and regulations. Thirdly, more power should be given to the European Parliament which is the only channel via which voters can affect the EU.   
- Media abounds with pictures of you on yoga mat or in red pants; you played yourself in theatre NO99 play «Ühtse Eesti suurkogu» – some would call this vanity.
I'd say I am ambitious. Secondly, life is too long to spend it bored.
- Why are you running for President?
I have carried a burden for Estonia, for Estonian democracy, for the Estonian state as Chancellor of Justice and as citizen. Making the choice, I also considered the support of my friends and loved ones and my understanding that Estonia can be led better.
- How do you prepare for the elections?
One must look good – went to the hair dresser today! But on the more serious note, I have been dealing with development of my foreign policy side. I read articles, like The Economist, and communicate with foreign policy experts and officials.
On top of that, I have given more interviews and written more opinion articles that in the past 25 years put together.
I just checked yesterday, since Midsummer Day I have driven 6,500 kilometres and this has taken me to about 70 towns and parishes, to about 90 local government leaders.  
- What did you hear and see at these meetings?
The farther away from Tallinn, the more one sees the Estonia not as happy and successful as might get reflected in our political rhetoric. Like Tõlliste Parish being without electricity for 11 days. How much did we talk about that? In Taheva Parish, a vital road was closed up for five days. Often, we do not know what is happening in Estonia.
But the people were worried about the future. What comes after the administrative reform? The questions are unanswered... will education be better available then? Where will the jobs come from, what about public transport? All told – the scarce attention paid to rural life by the state. But, naturally, there were the positive examples as well.
- What kind of a President would you be?  
Bold, just, hungry for success, and passionate. But I would look increasingly inwards. From 95 percent of the meetings, the feedback has been that foreign policy is important but the President must be more involved with what is happening in Estonia. Especially now that we are undergoing administrative reform and Estonia needs to provide content to that.
- The office of President comes with a bunch of security guards, people wanting to take a picture in the streets – cannot be oneself any longer, blend in the masses.
Every job comes with its sacrifices. The public limelight is a minus that comes with the presidential office. That will mean less private life, but with that I and the other candidates – I assume – have considered.
- But your unmarried partner?
She has also considered that.
- Planning to get married?
I do. He works at Seesam Kindlustus (Insurance). Today (on Sunday – edit) I went to the movies with him. He is of age already – 25 –, but we have some movies we watched when he went to school. The new Jason Bourne movie is in the theatres, part five. Seen that?
- No, but I hear he says 288 words in it.
Yes. But, let's say it isn't like the first three parts. Watchable, but mediocre. But the Intsikurmu Festival was a marvel! The surroundings like a fairy forest, Marten Kuningas and NOËP – excellent!