Braving Brussels: officials with families smell chance of lifetime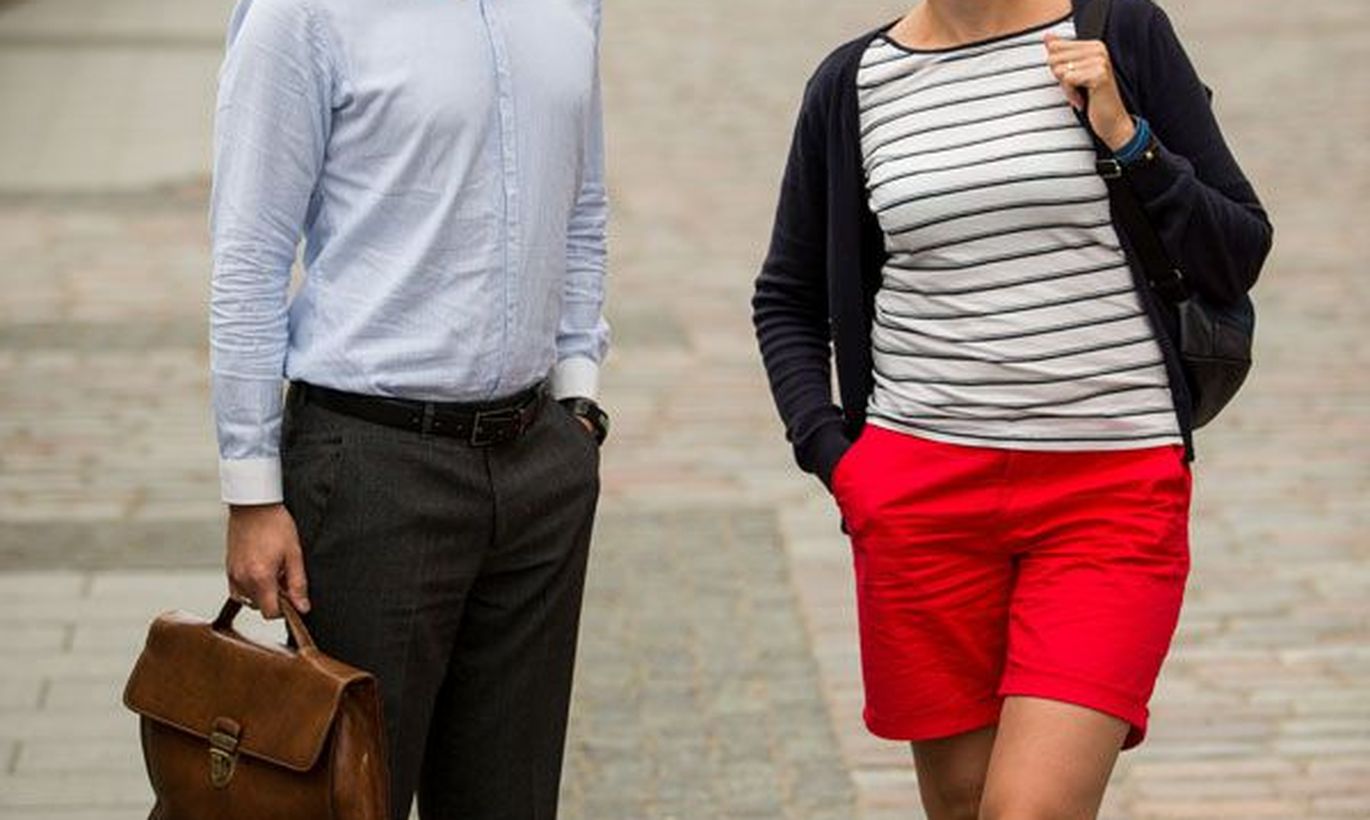 Estonian EU presidency happening half a year early, Estonia's officials have to act swift and get settled in Brussels. Talking to two, Postimees found them unafraid and upbeat. 
In Old Town, we met with Miiko Peris and Marika Popp, to head maritime and space working groups, respectively. While Marika was about to go for the start of school year anyway, because of her children, Miiko was initially eyeing end of year.
Meanwhile, as Brexit actually happened, they had been basically prepared that change was in the air.
Both being family people, all kinds of issues related to school and kindergarten have to be considered – going and coming. Both affirm the kids tend to see this as adventure.
While thanking Estonian representation in Brussels for kindness and help with practical issues of all sorts, the officials view the move as a wonderful opportunity – outshining other concerns.
«For Estonia, the presidency happens once in a decade. For our generation, this may be the only chance,» said Mr Peris. 
Marika Popp adds they intend to be good hosts for meetings, and find common ground with other member states. «So important for this not to be Estonia's won roadshow,» explained Ms Popp. «We'll have to be moderators, negotiators, relations builders.»
Presidency PR-chief Tiina Urm says the whole team are the brave breed of people, not thrown off by the sudden change of plans: «The overall attitude s we will make it!» 
The presidency of the Council of the EU
What is the Council presidency and how does it work?
The presidency of the Council rotates among the EU member states every 6 months. During this 6-month period, the presidency chairs meetings at every level in the Council, helping to ensure the continuity of the EU's work in the Council.
Member states holding the presidency work together closely in groups of three, called «trios» composed of three countries consisting of the current, the previous and the incoming presidency. Each Member State will still preside over most councils for 6 months.
The trio sets long-term goals and prepares a common agenda determining the topics and major issues that will be addressed by the Council over an 18 month period. On the basis of this programme, each of the three countries prepares its own more detailed 6-month programme.
The current trio is made up of the presidencies of the Netherlands, Slovakia and Malta.