USA wants F-35 fighters in Baltics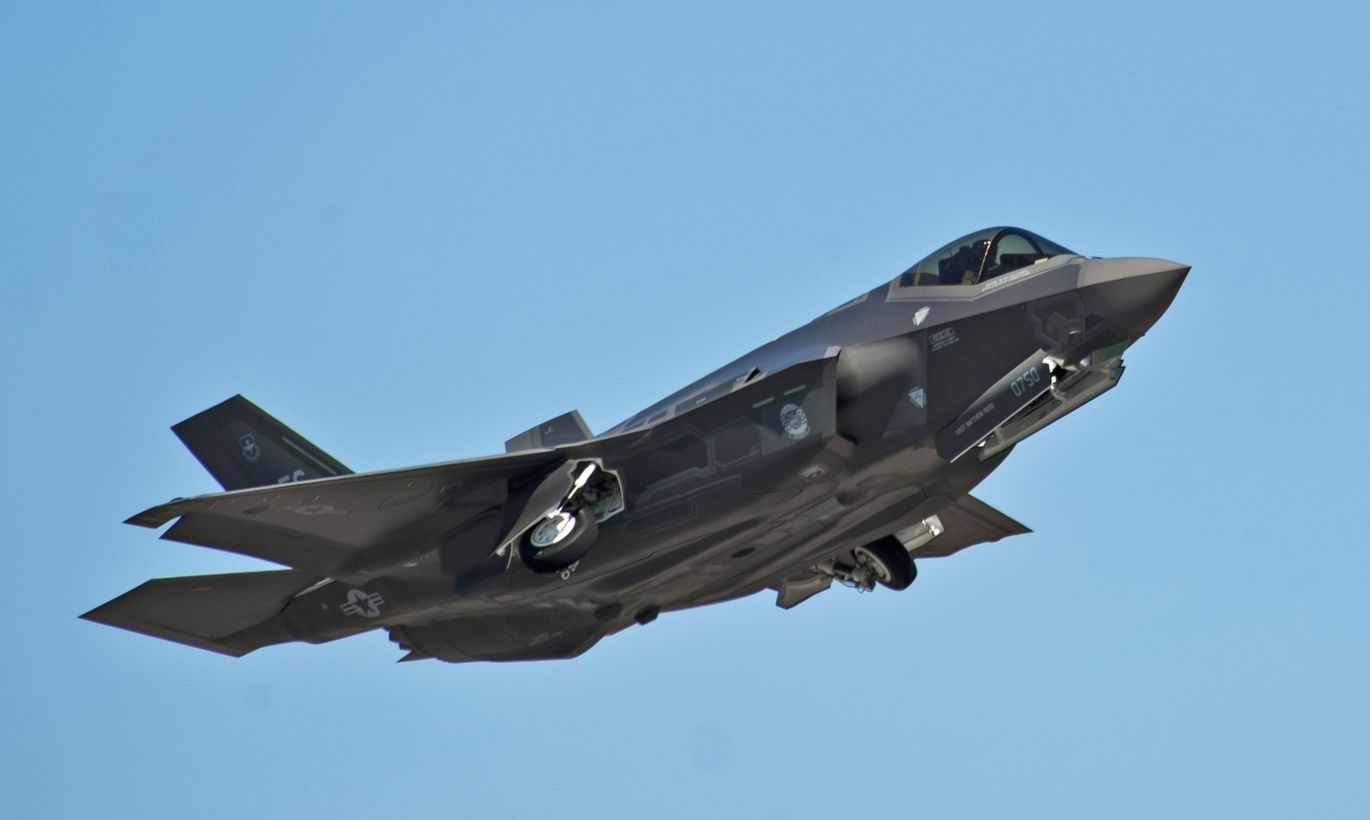 The United States of America have been discussing sending a unit composed of their most modern and expensive F-35 fighter planes into the Baltic region as these are employed in second half of the year. «We desire that F-35, for instance, do a little Baltic air policing,» (AAC) head General Herbert «Hawk» Carlisle said speaking to US Congress armed forces committee the day before yesterday. 
«This is a mission that NATO is doing in the Baltic region – Estonia, Latvia and Lithuania – and [we] would want to show F-35 in that region,» continued Gen Carlisle. Furthermore, he said that as he conversed with European air force chiefs last week, they were very much interested in seeing that plane on missions in their countries.
Speaking before the committee, the general outlined that not long ago a unit of 12 fifth generation F-22 Raptor fighters was sent unannounced into the European air space where they exercised with fourth generation fighters F-15 and F-16. «it was a highly successful mission,» claimed Gen Carlisle.
As the F-35 is officially in use in second half of the year, Gen Carlisle said the USA would like to repeat that with these planes.
Estonian defence ministry press rep Andres Sang said they are yet to get official information about the F-35 to be sent.  
Mr Sang said Ämari could hold quite a large amount of fighters for a shorter period of time. But he does not believe such a unit would come to one place. «Here, they are additionally considering Latvia, Lithuania and Poland,» he noted.
Head of Estonian air force Colonel Jaak Tarien said the new fighter F-35 has been eagerly expected and the mere fact these are completed significantly enhances Estonia's security. «The fact that such a plane is just about ready and fit to fight is at any rate very vital and important for Estonian security,» he said, underlining that there was no definite plan for the fighters to come to the Baltics. 
The colonel explained that the fifth generation is rather different as compared to the fourth. While the third and fourth were good due to the mighty engine, fast speed and sharpness of turning angle, the main F-35 is the ability to collect, process, exchange and forward information. «it has also been called a flying super computer,» said Col Tarien and expounded that the «electronic combat capacity of that plane, its invisibility to radar – all that totally alters the current tactics.»
A senior research fellow at International Centre for Defence and Security, Kalev Stoicescu said placement of F-35 stealth fighters in Baltics would be no mere show of military technology, but a clear statement of the USA gives its best to defend the Baltics.  
«I believe that the USA definitely is interested in testing the F-35 in a peace time allied mission aimed at securing the sovereignty of Baltic airspace. On the other hand, it would doubtless be in Estonia's interest also that air space both ours and of the other Baltics would be guarded by fighters which are among the most capable in the world,» Mr Stociescu told Estonian Public Broadcasting.