Port of Tallinn special audit comes with conflict of interests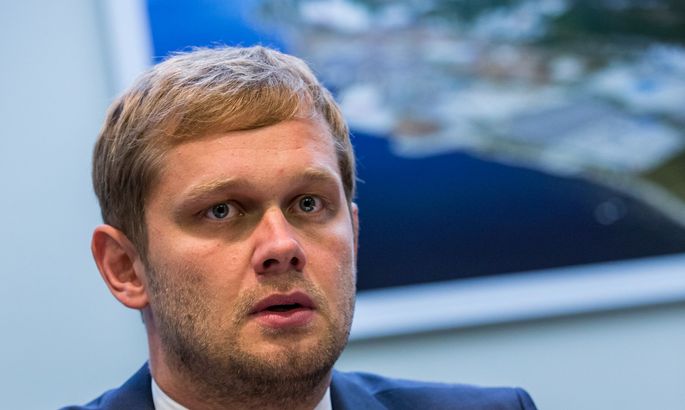 Hired to audit the corruption nest at Port of Tallinn by high-ranking Reform Party cadres, in a later private court dispute law office Sorainen made a discount to one of the politicians who hired it, documents show. Partly, the reduced bill was paid by Reform Party but those involved detect no conflict of interests. 
As Port of Tallinn bribery suspicion surfaced, economy minister Kristen Michal (Reform) appointed law office Sorainen partner Carri Ginter to be the port's board member.
The job offered was big but well paid as the task proved lengthy and the auditing dragged on for half a year with Sorainen ending up earning close to €60,000. To that, add board member pay for Mr Ginter at €48,800.
At August 27 last year, for about three weeks, as Mr Ginter was appointed into office, then chairman of Port of Tallinn Remo Holsmer (Reform) was the layer's boss.
On September 4, Postimees wrote that then council members Kalev Lillo (reform) and Remo Holsmer may be linked to suspicious requests for money.
Angered, Mr Holsmer sued Postimees. Lo and behold, Mr Ginter's law office Sorainen represented Mr Holsmer – just the lawyers were different.
As observed by the business daily Äripäev, this was weird, as «Ginter has also defended Holsmer over social media. Whose interests is Ginter representing – Holsmer's, Reform Party's, Port of Tallinn's or someone else, let it be on his own conscience.»
On June 17 this year, Postimees was granted victory at court and Mr Holsmer had to cover the costs. Now, documents in possession of the newspaper reveal that then chairman of the Port may have gotten a discount from Sorainen.
With Sorainen partner hour costing €200–€210 VAT excluded, two sworn lawyers represented Mr Holsmer for an average of €135, at times for €98. The invoices show a period with 20 percent discount granted.  
Also curiously, while the court case was about the person of Mr Holsmer, this summer Reform Party office opted to cover €3,624 of the €13,000 bill of Mr Holsmer.
«There cannot be any talk of a conflict of interests; suffice it to say that during the time Port of Tallinn and Sorainen entered the contract, the dispute of me and the newspaper was not up as yet. No special treatment for me by Sorainen,» says Mr Holsmer.
Carri Ginter underlines that the direct contract from Port to Sorainen may seem sweet but the work load proved way heavier. He went so far as to claim that due to the massive amount of work, the law office actually ended deeply in red.
___________________________
Postimees published the above to show links between Remo Holsmer court case and Port of Tallinn auditing. The newspaper has no personal interest, the court case Remo Holsmer being behind us.