Starting tomorrow: Rally Estonia roars again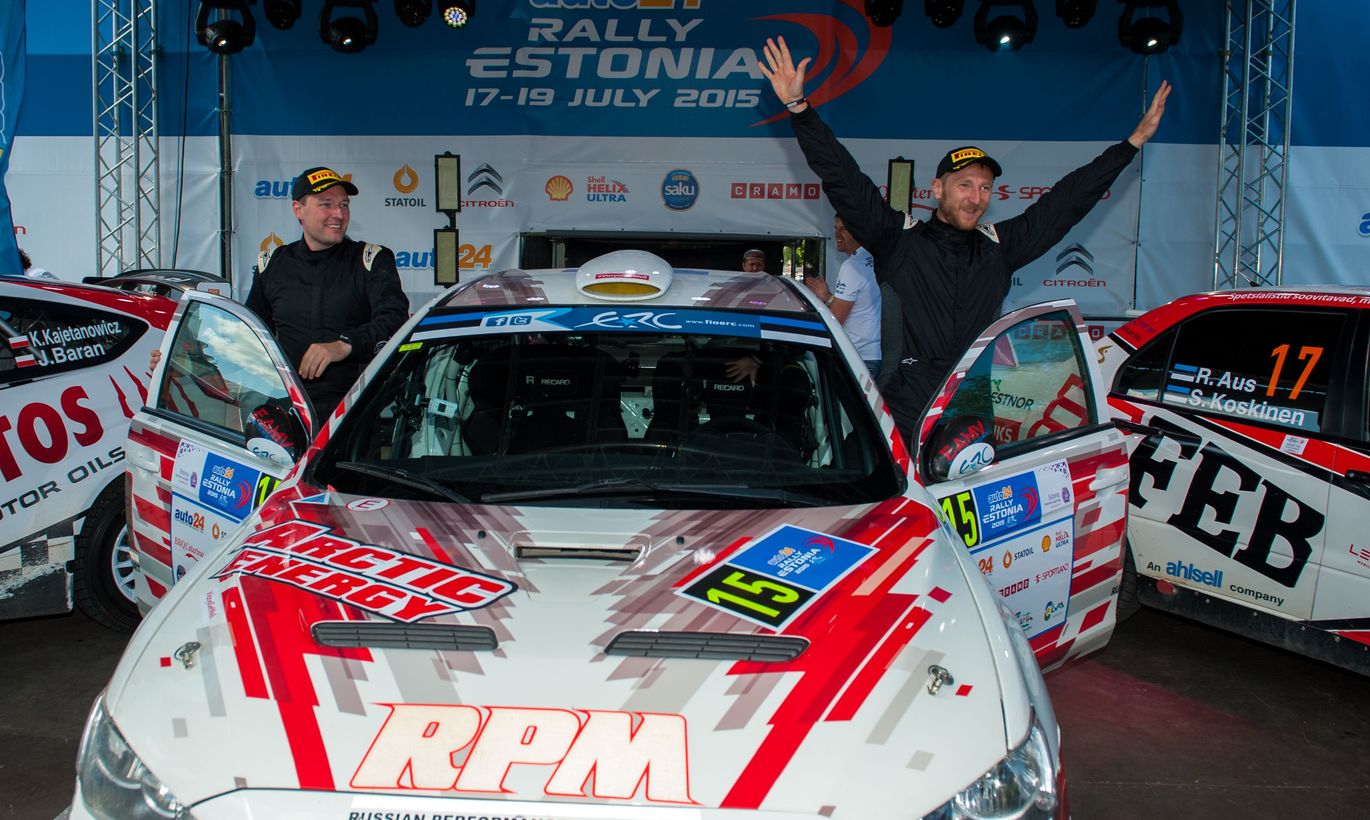 Topping the Estonian summer sports calendar, Rally Estonia presents some exotic guests while focusing on merciless battle between guys of equal caliber. To be seen if locals at wheel of their old yet fat Group N cars can carry weight against the R5 wheels of others.  
Exotics are by the two drivers from Japan, in Estonia as mediated by the legendary Finn Tommi Mäkinen.
A part of the Toyota system returning to World Champs series, Takamota Katsuta and Hiroki Arai will be driving Ford Fiesta R5 cars prepared by Markko Märtin's company MM-Motosport.
The two are part of Toyota «youth work» and said to be serious and diligent doers. «At Rally Estonia, they have no high aims yet at test drives they have shown excellent speeds already. Their greater goal is Jyväskylä Rally [in Finland],» said a MM-Motosport representative.
While the Japanese aren't considered favourites, the young Latvian Ralf Sirmacis is assisted in his outstanding driving by a good car – his Škoda Fabia R5 ought to be the fastest among peers.
Last year, steering a R2 Peugeot 208, the Latvian finished first among ERC juniors.
From Poland, Kajetan Kajetanowicz is seen as an experienced and stabile diver, showing up with definite dream of winning. A little while ago, the man drove to fourth place at Polish WRC 2.  At that, the roads of Estonia and Poland are rather alike.
A favourite of many in Estonia, the Russian Aleksei Lukjanuk is nicknamed Astronaut. Like the Pole, he will be steering a Ford Fiesta R5.
Last year, it was Lukjanuk who gained the upper hand to beat Kajetanowicz. Will this year be different?
The above mentioned men may be challenged at certain speed tests by Jaromir Tarabus from Czechia and the Estonian Raul Jeets (Škoda Fabia R5, both).
Attempting to put pressure on the bunch are the Estonian Group N trio of Rainer Aus, Siim Plangi and Egon Kaur.
In speed, a Group N car is supposed to lose out to R5 ones by 0.3–0.4 seconds per kilometre – a minute for 200 kilometres.
Last year, Aus raced his ancient Mitsubishi to third place in absolute ranking.