Tallinn to increasingly speak Russian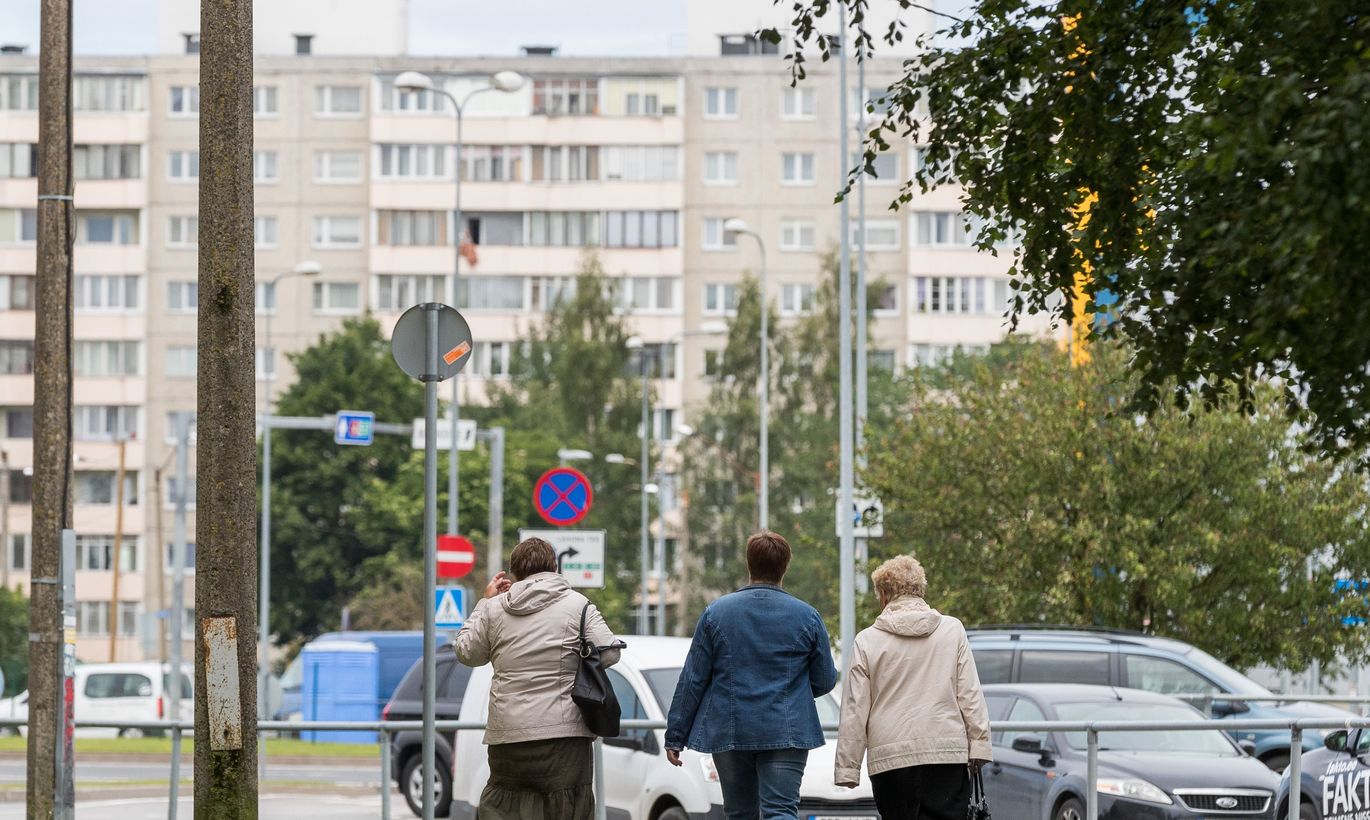 In 2000–2011, largest numbers of Estonians in Tallinn moved to Pelgulinn, Kalamaja and Pääsküla. Regarding Russians, they were most inclined to go live in Laagna, Mustakivi and Väike-Õismäe city districts. Among the suburbs, Estonians overwhelmingly looked towards Viimsi while Russians resettled in Maardu. Among those who left Tallinn, Estonians spread all over Estonia and Russians firstly chose East-Viru County, industrial towns and Tartu.
This is evidenced in an article authored by University of Tartu scientists published Demographic Research, looking into trends where Estonians and Russians are moving based on census data available from beginning of 2000 and end of 2011.
At that, the article treated not those moving into Tallinn thus not necessarily reflecting changes in city districts.
As shown by the study, compared to Estonians the Russians move less in Estonia. Meanwhile, within Tallinn the percentage is basically the same at about 34.
That is to be understood as, unlike lots of other locations in Estonia, Tallinn features a remarkable Russian-speaking community with its own educational system, hobbies and options to find a job where pure Estonian needs not to be spoken.
One might think that as the capital, Tallinn is the logically favoured place to live in Estonia irrespective the language spoken at home. However, as shown in an interior ministry study dating 2014, Tallinners are the least satisfied with where they dwell. Thus, the capital may not always be the preference but just the selection out of convenience and circumstances. Whatever the case, the behaviour observed shows that Tallinn will increasingly be a place where Russian is spoken in homes.
Thereat, this is especially so regarding certain districts as Estonians and Russians are drawn to differing areas. Naturally, the Russians are accumulating into Lasnamäe, Mustamäe, Õismäe and Kopli due to the existing Russian language infrastructure with features added like the Orthodox Church in Lasnamäe.
Estonians rarely pick areas with Russian majority, so the exacting segregation is deepening as the two language groups have little contact. 
When it comes to suburban parishes, Estonians tend to spread more evenly while Russians select some few specific spots. Though majority of Russians moved into rural areas, among towns Maardu was at top of the list.
According to junior research fellow in charge of the study Kadi Mägi, those moving are desirous to dwell in a community speaking their language and education in the same.
As observed by the authors, the parts of Tallinn largely inhabited by minorities no longer function as centres of integration where the differing cultures come into contact. Now, the trend is the opposite. At that, Estonians lead the way choosing Estonian-speaking areas.
«We cannot says this is necessarily a problem, but it will be when ethnic segregation starts to coincide with socioeconomic segregation and the declining neighbourhoods appear,» said Ms Mägi while repeatedly underlying that the results are not to be cast as negative right now.
Still, they admit that in the longer perspective the trends need special attention in the context of integration.
_____________________________________
Estonian-speaking environment favoured by youth  
Two latest censuses show that within Tallinn those who do not move tend to be of lower education, older and jobless. At that, it is overwhelmingly the youth – both Estonians and Russians – who move to city districts inhabited by Estonians, especially when they get married. Also, the better-off Russians tend to dwell in districts dominated by Estonians.
What draws Tallinners to Ida-Virumaa?
Increasingly, people from Ida-Viru do move to Tallinn. Meanwhile, Russians leaving Tallinn prefer Ida-Virumaa. The reason cited is the Russian-speaking community, schools, kindergartens and hobby opportunities, as well as the options to work without speaking Estonian.
Domus Real Estate Narva region manager Aleksandr Bogens says he mostly encounters the elderly moving in. Of the younger ones, some specialists may arrive, or builders, but these are mostly coming for just a while and will often live in hotels.  
«I once had this client, a pensioner in Tallinn aged 70. She had been raised in Narva but was brought to Tallinn by children at some point. Now, the lady felt she wanted back to her old life in Narva,» recalled Mr Bogens.
While some have suggested that pensioners in Tallinn might sell their apartments in Tallinn and move to Ida-Virumaa where flats are a third of the price – then living better on what is left over, Mr Bogens says this has not proven a trend.
Why are the people more «mixed» in Riga?
According to research, in Riga the Latvians and Russians are more equal in socioeconomic status and jobs. Also, Riga has maintained vital accommodation benefits and Latvians are much more appreciative of the large apartment block districts than Estonians.
Also, central Riga is way bigger than Tallinn city centre with more living space available. And historically, nationalities have been much more intermingled in Riga than in Tallinn.