VKG restarts production allowing Kohtla-Järve to renovate schools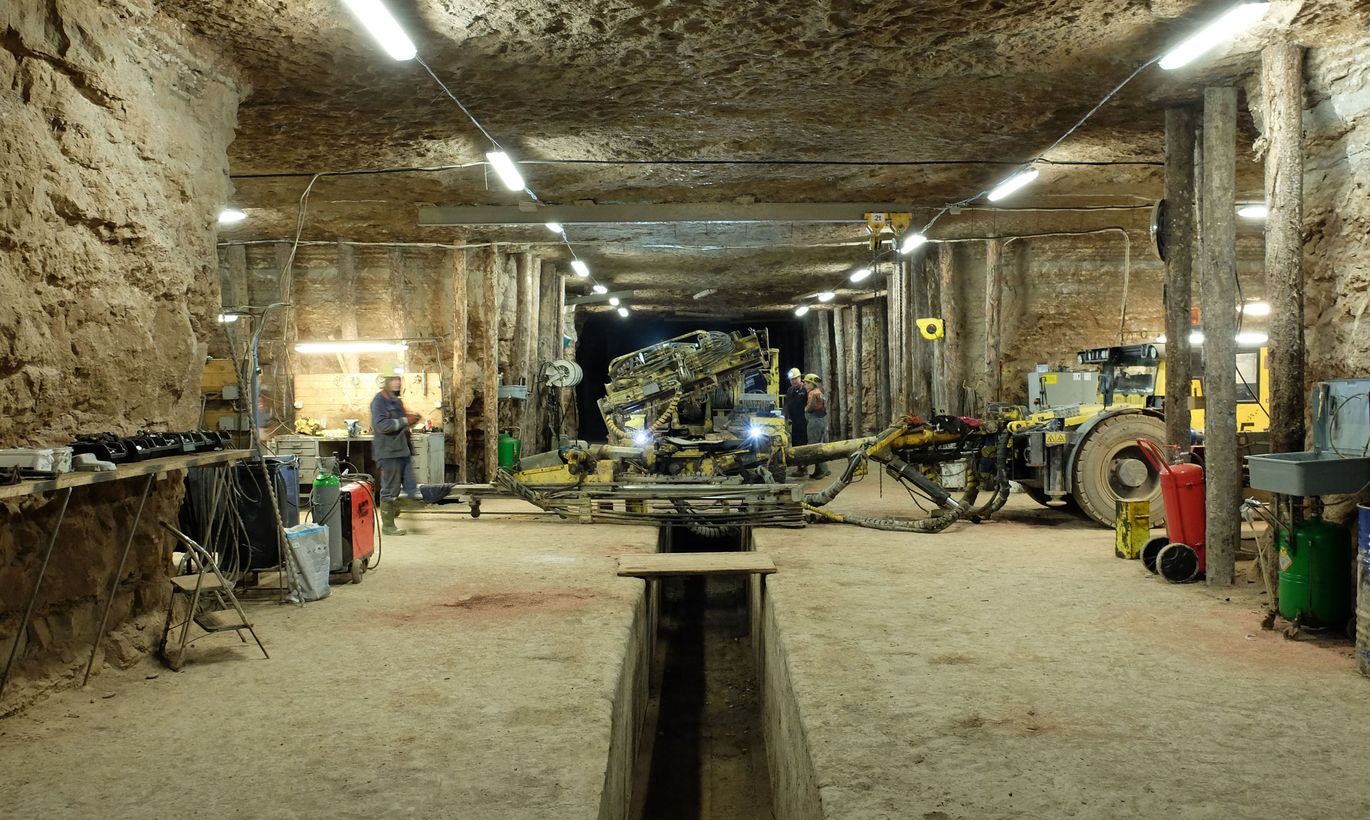 A major employer in Ida-Viru County, VKG aka Viru Keemia Grupp said it would restart its oil plants and has begun to recruit people laid off half a year ago. 
«Come September, we will be working full power,» said CEO of VKG Ahti Asmann.
As recently as in January, the shale oil producer laid off nearly 500 people due to the global oil price slump. Now, it announced that within a month they will take back 350 chemists and miners.
First in line, they are inviting back engineers and technicians who will be preparing the mothballed plants for production. Thereafter, chemical workers will be returned, and additional miners to the Ojamaa mine currently at reduced load.
«We have had two goals: survive the crisis and emerge stronger. The plants were stopped to maintain liquidity,» explained Mr Asmann. «The decision has been made from a strong position: we are emerging from the deepest oil crisis of these past 20 years, with only bad options available.»
Chemists trade union hopes that VKG will take back all its laid off workers and be again paying up to €2,000 a month.
«The hopes are up that over time all the people will be restored to work as in chemical industry the safety rules say lots of jobs cannot be done alone, like in night shifts several people are needed at one workplace,» said trade union head Julia Leontjeva.
«I expect the company to act like a gentleman and offer salaries not inferior to the former. As the wages do greatly vary (€700–€2,000), the end result depends on how well the workers are able to sell themselves.»
Before the lay-offs, the trade union entered a contract with the company that as production is restarted, those laid off will be preferred. The trade union is also hopeful that the workers will retain their seniority at the plant as basis for additional bonuses.
Heads of Kiviõli Keemiatööstus (Kiviõli Chemical Plant)owned by Alexela fail to understand the VKG optimism. Its chairman Marti Hääl says global crude price remains too low to ratchet up oil production.
«At the moment, we are working to keep our plant going and are hoping that the fuel price rises next year,» said Mr Hääl. «At the moment, oil price is hovering at near $50 globally, but to cover costs of shale oil production 55 to 60 dollars would be needed. That means heating oil price minimally €270 a tonne. At that level, we could produce oil without increasing the loss.»
Ida-Virumaa has about 62,900 working age folks both employed and unemployed. If the 350 are hired from among those registered as jobless, official unemployment rate will drop 0.6 percent to 10.6 percent.
Among the near 500 laid off at VKG half a year ago, 301 have been registered as jobless. There were some single cases of people laid off last year as well; of those, some are still on the unemployed list.
At the change of the year, global oil price dropped to around two dozen dollars a barrel at times. That is two or three times below the level feasible for oil production from oil shale.
The decision by VKG brings joy to the heart of Jevgeni Solovjov, Mayor of Kohtla-Järve, as thanks to revenues from income taxes the town will be able to renovate its schools and kindergartens.
«From the beginning of the year we have had to have three additional budgets to cut costs by €350,000 due to loss of tax revenue. I hope we will reap the benefits of VKG revived as soon as in November by added €150,000 in private income tax,» said Mr Solovjov.