Small firms fighting an EU norm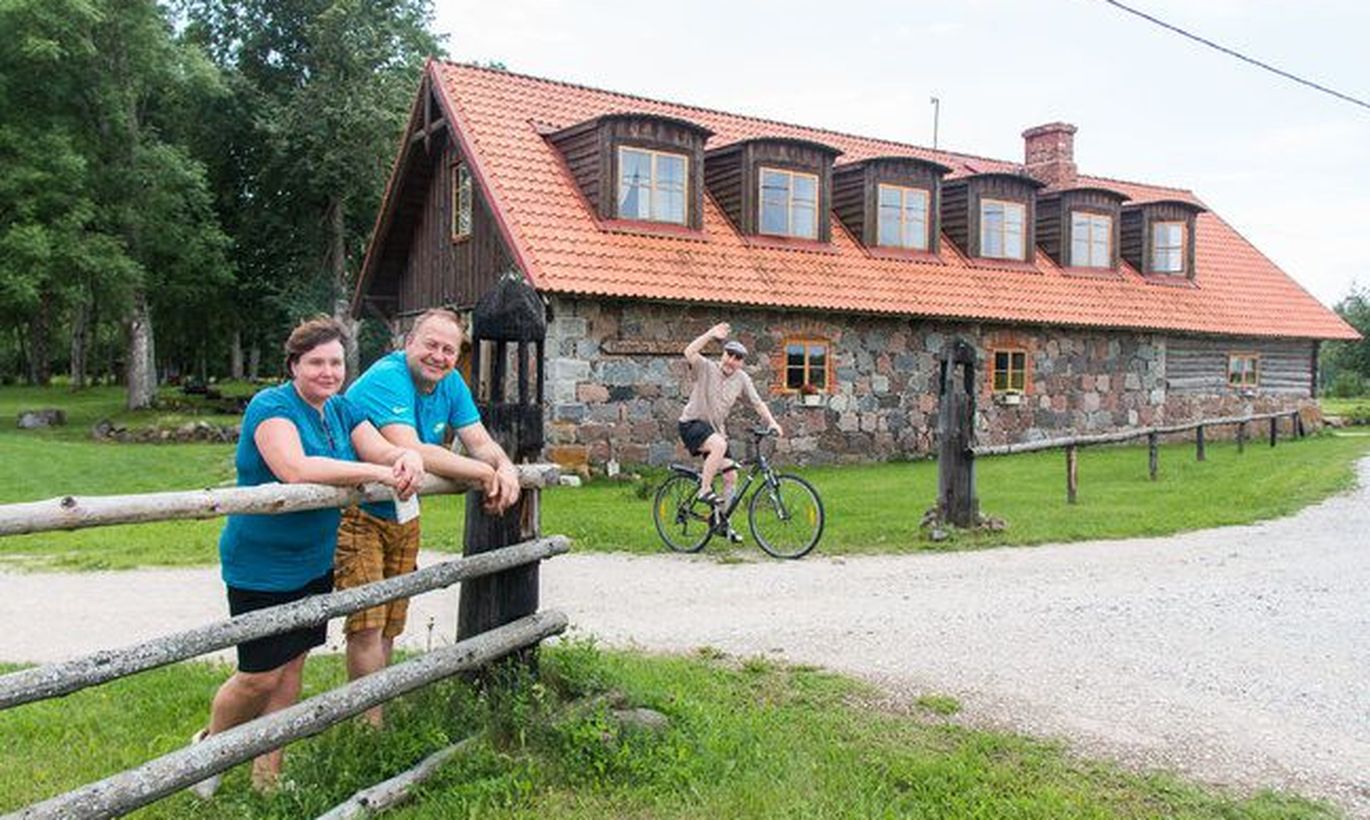 Accommodation establishments in rural areas are indignant – at end of last year, Health Board begun to demand that pursuant to a new EU directive they must do a thorough water analysis once every decade costing a thousand euros.
The requirement touches such accommodation firms as use water from own bore or ordinary dug wells. Despite them presenting the yearly routine water analysis to the Board, an additional sample will now have to be taken. On top of that, pesticide analysis is demands as well.
«What thorough analysis? What!? Over a thousand euros. Where does one take such money?» said Ahto Neidek, owner of Õnnela Guest House in Kadrina Parish. He thinks such an expensive requirement is a big blow to business in the countryside.  
Their guest house in Ohepalu village takes 12 people at a time, max. As rural tourism is generally micro-sized family firms, Mr Neidek sees this as a way for the state to strangle business in rural areas. «Why does the state pour groundwater research at the poorest?» he asked.
ASBL Estonian Rural Tourism (MTÜ Eesti Maaturism) CEO Raili Mengel says that micro and small business by the counties have had recourse to them, stating such requirement is unjust. Ms Mengel says the expensive test is major cost to those who open doors to holidaymakers at the side of other work. 
«Incomprehensible, punishing people for trying to make a living in the countryside,» said Ms Mengel. «These rural businesses have used own means to secure their water which ought to be a resource guaranteed by the state,» said Ms Mengel.
As calculated by rural entrepreneurs, some would pay 30 present of sales revenue for water test in such years.
The requirement actually dates back to 2002 as Estonia adopted the EU drinking water directive. Due to the long transition period, the topic died down – till last year the Health Board suddenly kicked into gear and begun to inquire who had a private well. It was discovered that 500 or so housing providers had it. A third of these regularly do all analyses, 42 percent partially so, and 26 percent avoid the activity. 
Health Board expert Knut Tamm underlined the enterprises are responsible before guests and stresses that wells for personal water consumptions may not always be safe either: «There may be abundance of microbes, pesticide residues, oil products, carcinogenic substances.»
Last summer, Health Board made a list of all enterprises with own wells and are applying measures. Ms Mengel says they might limit the activity to those who avoid tests altogether, and underlines they ought to have been notified earlier as various norms abound and businesses cannot be expected to know all such details.
She underlined no member of theirs would ever avoid the yearly analyses. The small businesses stress that no EU directive needs to be adopted 100 percent but must be adapted due to the varying conditions like in Cyprus or Estonia.
According to Ms Mengel, at a recent meeting with Health Board the latter had no cases to cite regarding health damage caused by drinking water consumed.
Comment: water micro biologist Kai Künnis-Beres
I am aware of new analysis protocols by Health Board with 38 pesticide residues analysed from well water. All results were zero.
Considering the depth of the water analysed, and the protective layers of clay, it was a total waste of time.
Theoretically, with ordinary wells pesticide tests might be justified yet performed according to sound mind.
While working as guest scientist in 2003 at EU water directives department in Ispra, Italy, I got the understanding that the analyses were meant for pesticides the use of which was specifically known.
Thus, before drawing up plans, they need to do their homework and determine which regions have which potential threats of contamination.
In my mind, such a careless blanket obligation laid on country folks is unjust, and either ill will or foolishness. Or else it is financially beneficial to someone.
EU directives do not require stupidity. Rather, there needs to be flexibility to reach a goal with minimal costs.