From Jõgeva to Hollywood: aspiring actor arranges auction for American Academy fee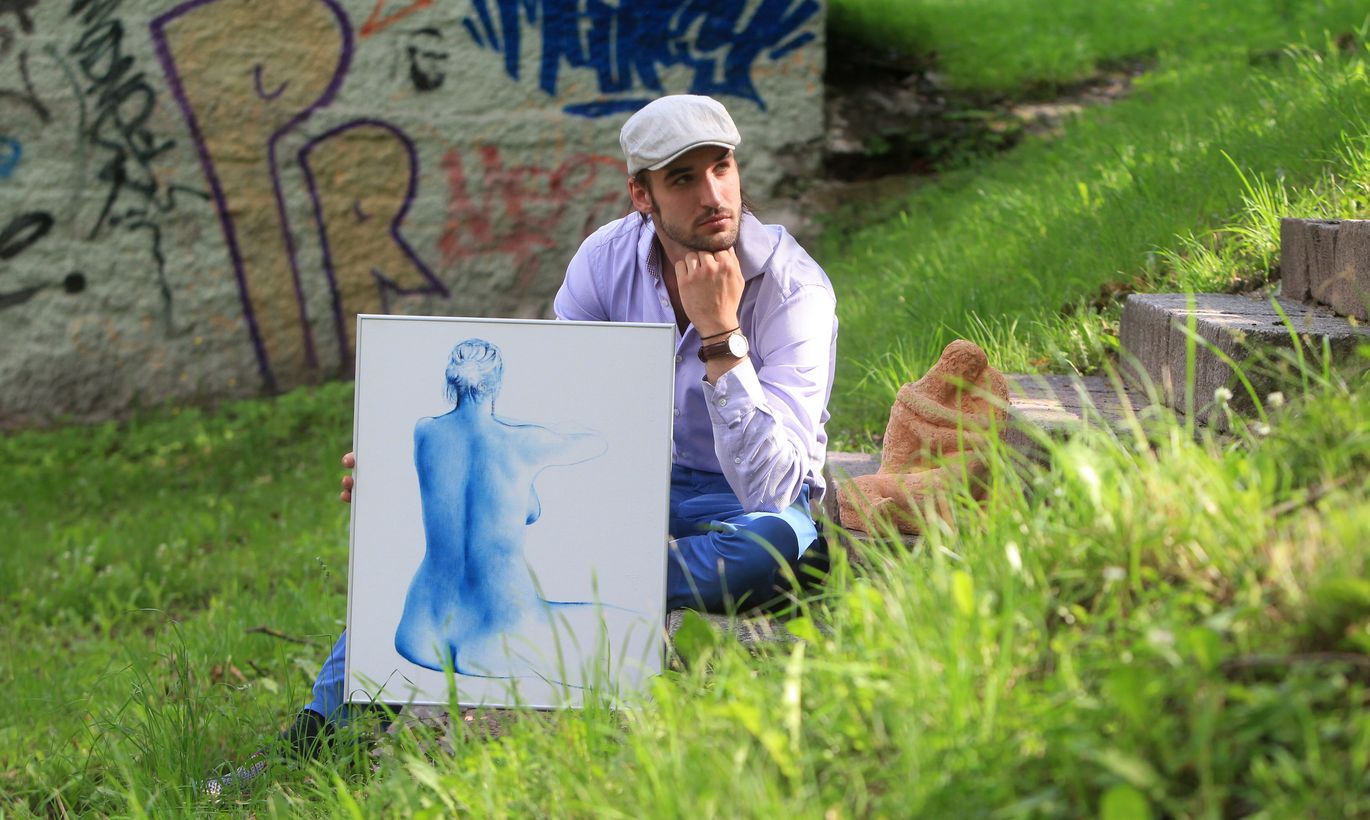 Hailing from Jõgeva, Estonia, Artur Rehi saw his family pawn house to draw bank loan for school fee in the USA. A year later, the challenge remains: how do we pay from here? 
It is not cheap in the Estonian sense: accommodation included, a year studying in American Academy of Dramatic Arts cost one some $50,000 a year.
Already, Mr Rehi has addressed hundreds of enterprises with pleas for help, to deaf ears: «We do not support actors!». Or: «Supporting those studying for actor is not among our priorities.»
The lad is not about to give up, though. As last resort, he is holding an auction to have the fund for payment in August.
Thankfully, he is having help with statues and paintings donated by various well-known artists in Estonia such as Endel Taniloo and Ilmar Kruusamäe, Tauno Kangro, Art Allmägi, Hille Palm and Aime Kuulbusch-Mölder all having vowed to join in.
Mr Rehi says his broader aim is drawing attention to needs of young people wishing to study to be actors abroad right after gymnasium.
His mother teaming up, they have established a foundation Hollywoodi Sõpruskond aiming to help such people.
Morally, the Jõgeva youth has been assisted by culture personas like Märt Avandi, Tiit Sukk, Andrus Vaarik, Peeter Rebane and Ivo Linna participating in a video clip targeting potential sponsors.
He says he is in America as desiring to act in moves, primarily, In Estonia, this is not among the specialties offered at school.
At American Academy of Dramatic Arts, he says it's strict as half remain after year one of his course of 150 people. He says any minor slip such as tardiness or sloppiness may cost one dearly.
Thankfully, Mr Rehi stands with both feet firmly on the ground and is aware of hardships ahead: «Not the naive one who'd assume to be a Hollywood star tomorrow.»
His aim? To accumulate all the school has to offer – and come back home. «I think it is better to study abroad and use what you get at home, that to study here and use it all abroad,» he claims with conviction.
Born April 24th 1996
Graduate of Jõgeva Gymnasium
Author of YouTube channel with nearly 7,000 subscribers