Entrepreneurs unsupportive of proposal by Vähi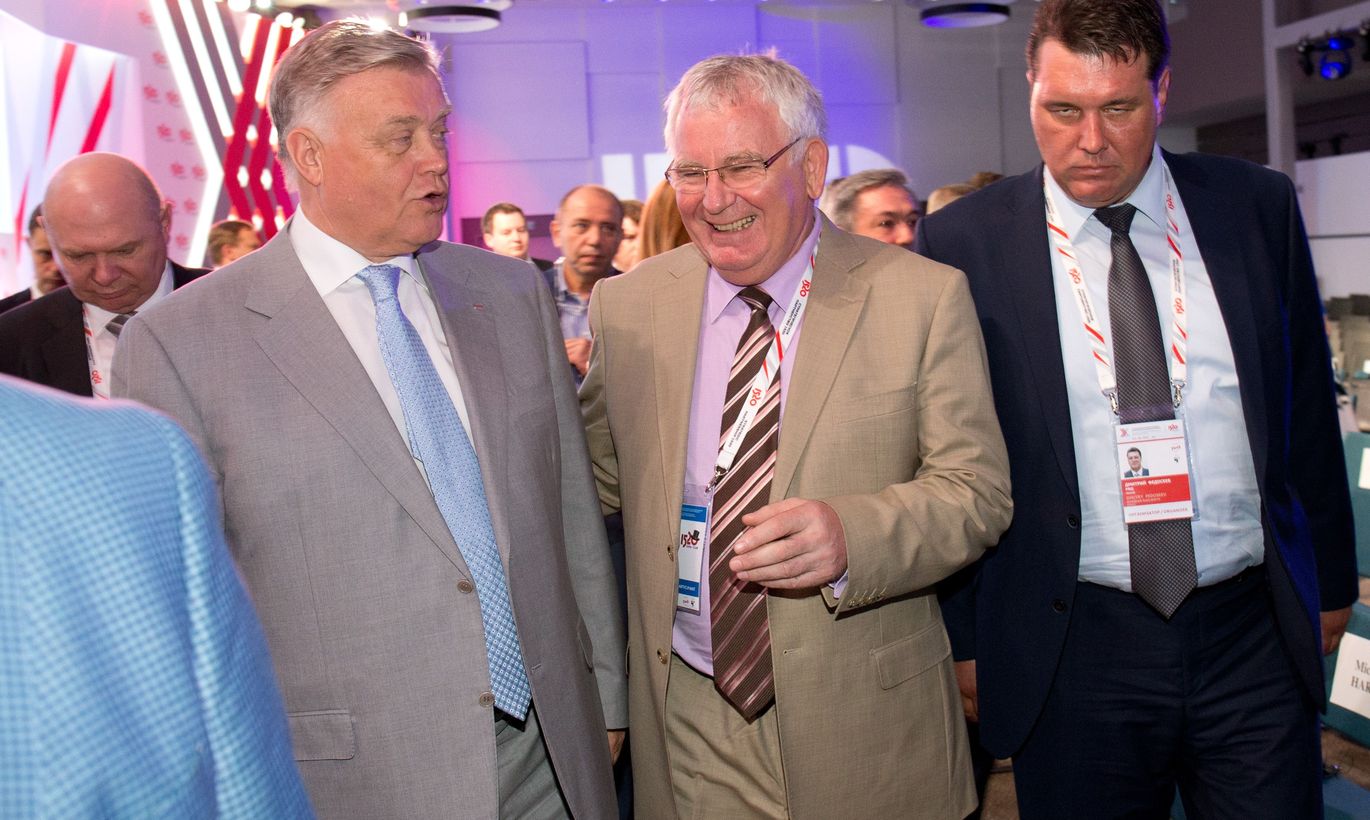 Responding to call by former prime minister Tiit Vähi to improve (business) relations with Russia, entrepreneurs showed understanding while, unlike the Poet of Sillamäe owner, they support troops of NATO in Estonia.
For the businessmen, Russia comes across as disturber of peace and a source of instability who must firstly change herself to achieve good economic relations with neighbours. For that, Russia should make amends with Ukraine, think the businessmen.
«I am not of the opinion that sanctions should immediately be removed from Russia in the name of economic success,» said Meelis Einstein from Association of Construction Material Producers of Estonia. «Tiit Vähi established Port of Sillamäe on a business plan resting on nearness of EY-Russia border. The plan is naturally not working in the current situation.»
Indeed, Estonians must think about how to get rid of the sanctions, but cannot turn a blind eye towards the aggressive Russian policy.
«The European Union cannot be okay with Russia just marching into Ukraine,» noted Mr Einstein. «The fact is that Russia overthrew the earlier rules of security thus bringing about the current regime of restrictions. At the moment, the Kremlin is behaving as if they have the right to break every rule.»
The sanctions' policy is a test to see who is better at bearing economic discomfort – Russia or the West. Mr Einstein pointed towards Finland and the Baltics located at Eastern border of Europe, forced therefore to bear the main pain.  
«Central Europe and Brussels are feeling comfortable, separated from Russia by a comfortable buffer zone – us,» said Mr Einstein. «This is a fact that our politicians in Brussels should stress strongly indeed: we are in the buffer zone for which we will naturally have to pay.»
The entrepreneurs said they stand convinced that for the sake of business interests, political and moral principles cannot be discarded just like that.
«Sanctions against Russia cannot be removed before Russia has settled its affairs with Ukraine,» said Association of Estonian International Road Carriers chairman Einar Vallbaum. «I deem the two percent of Estonian GDP into national defence an excellent investment and stand convinced that the NATO troops in Estonia add to our security and are a benefit to our business climate.»
Chamber of Commerce and Industry says that despite the sanctions Estonian entrepreneurs have not lost good relations with Russian partners, because in the everydayness of life, trade between partners works the best.  
«When it comes to NATO, I do not agree with Tiit Vähi because it is not in the NATO concept to threaten neighbours. But what I agree about is that the relations between neighbouring nations could be good,» said CCI director-general Mait Palts. «But the improving of the present relations is mainly up to Russia: the conditions for removal of sanctions have been internationally and it is the issue of how Russia fulfils these conditions.»
The claim that removal of sanctions will bring prosperity seems hypothetical to Mr Palts and he does not think the economy would start to significantly improve once the sanctions are lifted. «Considering the earlier behaviour by Russia, she is not too risk-free as partner,» added Mr Palts.
The farmers, however, expressed hopes that the current crisis would get solved after a while, this being a global phenomenon unaffected by acts or omissions by Estonians.
«Communicating with Russia cannot be based on economic benefit alone as the entire Europe has had bad experience in dealings with that,» said Chamber of Agriculture and Commerce council member Jaanus Murakas. «Feels like there is something fundamentally wrong between Estonia and Russia. While the whole world freely traded with Russia, our products were under double tariffs.»