Taking the crisis by the horns: dairy farmers of Estonia go high tech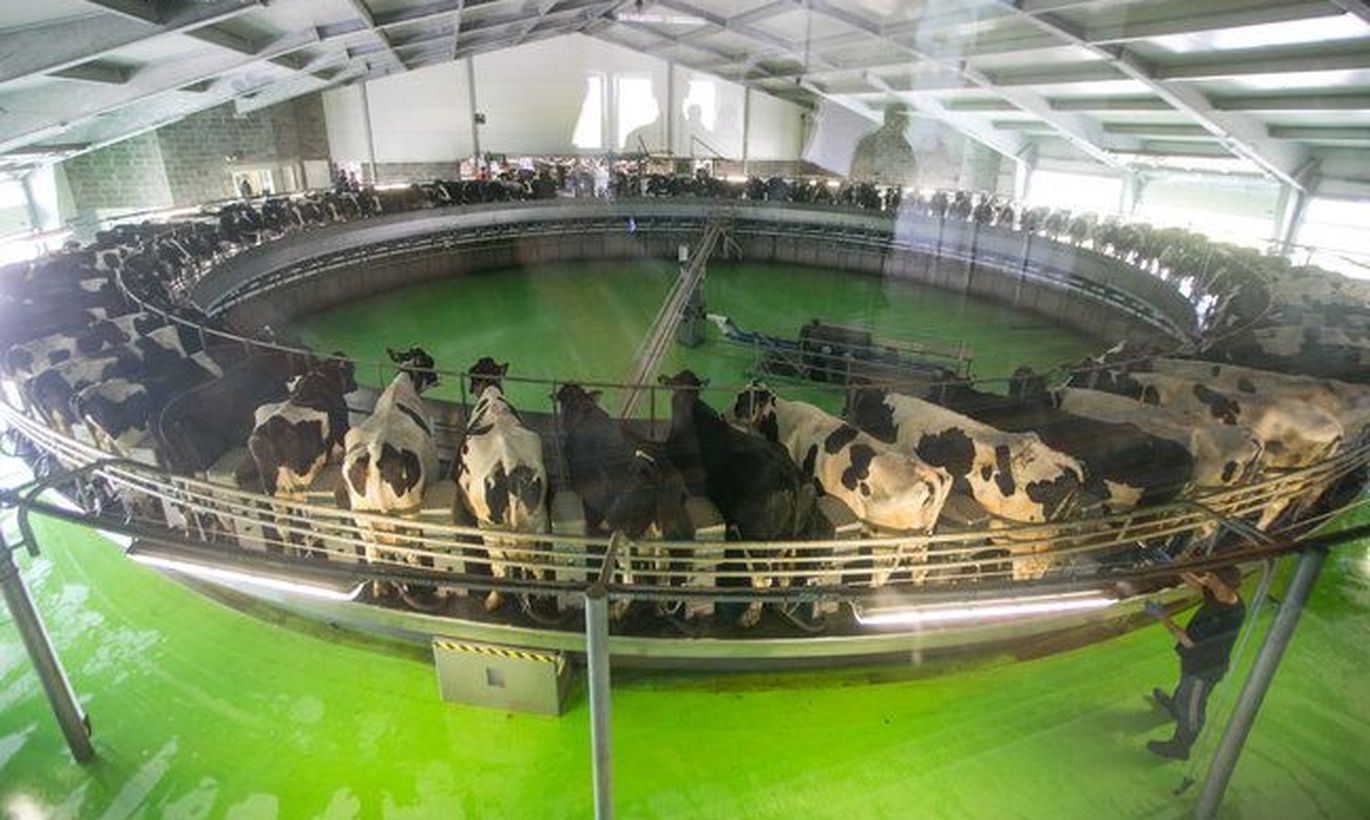 As dairy cattle owners the world over are faced with tough times, several Estonian farms such as Väätsa Agro are of the opinion that high tech is the sole way of survival.  
«What we already do differently than other farms – we are heating quite a large office area and the milking carousel with heat from the milk,» said Margus Muld of Trigon Dairy Farming Estonia, owner of Väätsa Agro since 2012.
Otherwise, the dairy farm would have to spend twice the energy. First, the 35 degree Celsius milk needs to be cooled to four or five degrees for at that the dairy industry will receive it. Secondly, the farm needs to heat its offices.  
«Now, at one cooling we separate the heat and lead it to water which we use to heat the facilities, and to water boilers as pre-heated water,» said Mr Muld.
While direct energy economy depends on season of the year, since mid-2014 they assess about €40,000 – €50,000 save a year. At that, Väätsa Agro super-farm is Estonia's larger at 2,200 dairy cows and featuring a leading European milking carousel able to hold 80 cows at a time.  
At the same time, Väätsa Agro employed a unique dung recycling system. «We get 130,000 cubic metres of slurry a year,» said the Trigon Dairy Eesti farms head.
By separation, its liquid and solid parts are divided. The solid part is stored and used as fertiliser on fields come spring. The liquid will be held in two tanks containing 50,000 cubic metres each and will also fertilise the grassland in the springtime.
At that, the solid part is heated at 60–65 degrees during 36 hours and centrifuged to destroy pathogenic bacteria. «Dung from compost will be used as litter for the cows,» he said.
«The system works rather well. At the beginning, we feared what would happen to the cows' health as manure is laid under them, but nothing happened. Actually, it is better than before,» noted Mr Muld.
Here, Väätsa spares some €6,000 to €7,000 a month by not having to buy in peat or sawdust etc.
And yet, admitted Mr Muld, the high tech savings are not able to totally compete with the low milk price. While the initial idea was to expand the farm to hold 3,300 cows, the ambition is shelved for the time being.
«Milk prices are so low that the minus is big as it is. Should we add cows, it would go deeper still,» he added.
But without the high tech and other investments as paved areas, storages and cow houses renovated – totalling some €11m – it would be way deeper, he went on explaining.