Randpere «took time for own things, too»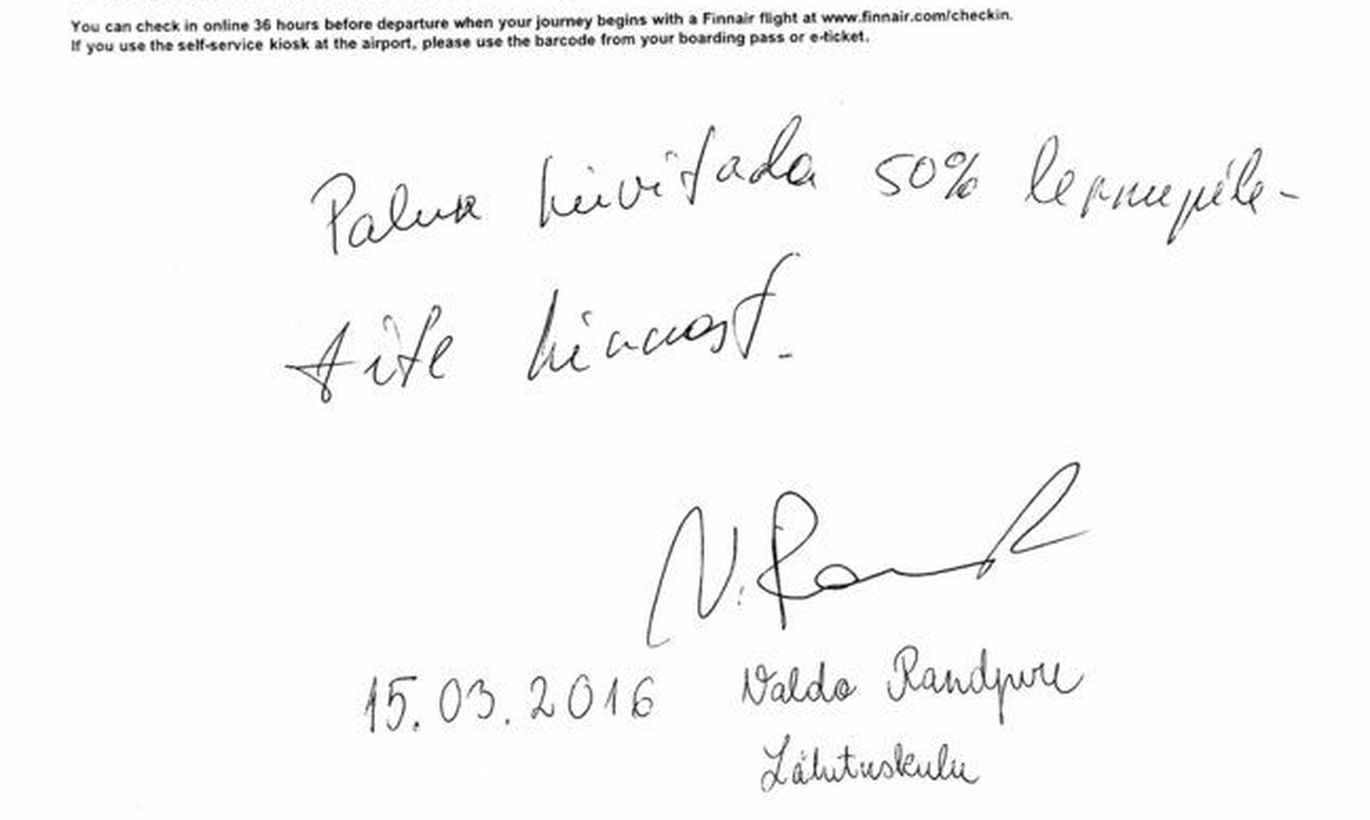 Member of the parliament Valdo Randpere says he used four-five days of the 2.5 week Thailand holiday for official meetings. Cost compensations drawn covered half of flight ticket price. 
- Your «extended winter holiday» of two and half weeks featuring meetings with honorary consul and Thailand senators was accepted by Board of Riigikogu as official mission. You asked for compensation of half the flight tickets price – why not the total? And not the hotel costs?
In Riigikogu, the practice is that as a member goes to a foreign mission but stays longer for private things he can cover half of the mission costs. In this instance, I used cost compensation up to half of flight ticket, all the rest I covered myself. I didn't ask for total price for the very reason that I used the sessions-free week at the Riigikogu to do own things too.
- To meet an honorary consul and a couple of people in the local parliament, it does not take two and a half weeks – probably, two days will do. How long did the meetings take and what was the content of them?
The official part lasted for some four-five days, featuring meetings in Thailand and Myanmar. I chair Riigikogu's Estonia-South-East Asia parliamentary group (formerly Estonia-Thailand – edit) and in both countries we talked about political developments in the countries and options for potential official connections between future parliaments. At the moment, neither nation had a civil government and therefore the opportunities for communication were limited.  
- And what was the school you visited, as related to Anniversary of Estonian Republic? We searched the Internet and found that Estonian honorary consul is its founder...
Alas, this time the visit to school was cancelled as the date was set, at the last moment, to a day in March when I was already supposed to return to Estonia. However, I promised to visit their event next year and hold a speech.
- Regarding your Thailand summer home and real estate development, are all eight houses in Ban Huay Yang completed? In 2011, you said in five years six of them ought to have been sold. How has it been? Have you sold them all?
I have not made it a secret that I have real estate in Thailand. True, it is correct to say I am minority holder in a Thai company involved in real estate development, sales and rental. Thai law does not allow foreigners to own real estate and it is only possible through minority holdings in companies.  
- Even if it all is officially okay, it looks otherwise: a Riigikogu member took a winter holiday in his summer home in the south, thinking to meet someone officially and that way get part of the money back.
Neither may we make it a secret that during my five years in Riigikogu I have never asked foreign missions to be compensated from Riigikogu budget or cost compensation. I have always paid my expenses even when Riigikogu has been willing to pay. I have used cost compensation to compensate transport, communication and fuel.