Valdo Randpere does Thailand trip for Riigikogu cost compensation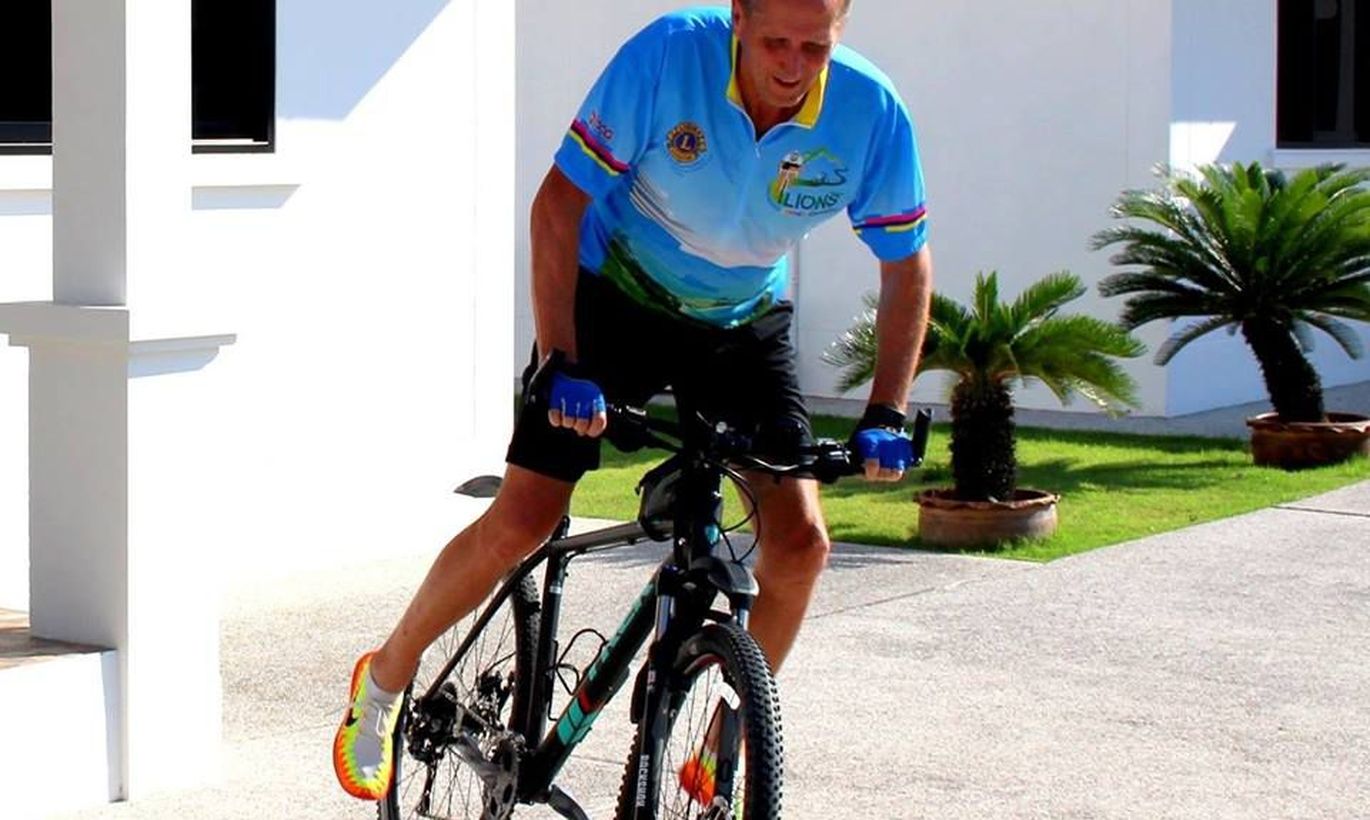 Last winter, deputy chairman of Riigikogu's Reform faction Valdo Randpere spent two and a half weeks of working time at his Thailand country home citing it as official travel and asking 50 percent of flight tickets back as costs compensation.  
President of the Riigikogu Eiki Nestor (Soc Dems) said he has never asked and never would ask for costs compensation for ferryboat tickets nor call it a business trip if he went to his summer home in Hiiumaa while meeting the county governor on his way.
But this is exactly the trick that Valdo Randpere pulled off, just much more exotic. During his journey he allegedly met Estonian honorary consul in Thailand and a couple of local senators. Of the €1,000 two way ticket, he let Riigikogu compensate €500.
The business trip dated February 18th to March 6th last year was approved by Board of the Riigikogu this January. Did they not feel led to ask questions, seeing the couple of courtesy meetings cited could not last for long?
Mr Nestor says members of the parliament have lots of trips of all sorts. «These are related to events where the deputies are not going as tasked By Riigikogu to do a job, but at somebody's invitation. Board of the Riigikogu can approve trips when faction heads have said okay,» explained Mr Nestor. «We (Board of the Riigikogu – edit) lack the opportunity to doubt faction heads decisions for the simple reason that otherwise factions may begin to accuse Board of the Riigikogu in political points scoring or persecution.» At that, Mr Randpere is among the three chairmen of his Reform party faction.
Head of the faction Urve Tiidus underlined that business trips are regulated. «As Riigikogu's Estonia–Thailand parliamentary group chairman, the programme of the business trip of Valdo Randpere included official meetings on location related to Anniversary of Estonian Republic,» substantiated Ms Tiidus. «Only a part of the flight tickets was compensated as the stay was longer than the official responsibilities.»
As admitted by Mr Randpere, he went to Thailand and the neighbouring Myanmar both for works and private things. According to him, the meetings in both nations during a couple of days were around political developments in said nations as well as opportunities for future relations between parliaments.
Mr Randpere would not specify who he met in the two countries, but the Board of the Riigikogu decision dated January 2016 reads he intended to meet Estonian honorary consul in Thailand as well as two senators of Thailand. Before the trip, Mr Randpere told the Board he would be visiting, in connection to Anniversary of the Republic, a school (The Regents School) but for reasons not under his control the visit never happened. The school cited id an international school of British background, with Estonian honorary consul Virachai Techavijit among its founders.
As member of Estonia-Thailand parliamentary group, Valdo Randpere was one to stand for visa freedom between the nations which was achieved in 2014.
The very year Mr Randpere was first elected into Riigikogu, he launched a real estate development in a Thailand resort, in a Scandinavian community in the southern part of the village of Ban Huay Yang.
A year later, in 2012, asked by his local constituency paper Võrumaa Teataja why he preferred holidays in Thailand to Southern Estonia, Mr Randpere said he would holiday in Võrumaa if it had 35 degrees Celsius and he could remove his socks. Also, he cited the advantages of Thailand as «all costs are a third of those in Estonia. One buys a ticket and will have earned it all back in a couple of months.»
Tongue tied on development
On his Thailand real estate biz, Mr Randpere has expounded some to the business daily Äripäev. In it, it says he has eight houses in building in tandem with a Spaniard, 300 kilometres from Bangkok, in Ban Huay Yang, on a total of 5,000 square metres. Construction costs for one house were calculated at €100,000 – €150,000 i.e. totalling up to €1.2m. Two of the houses were planned for the owners, the rest for sale.
Mr Randpere did not answer questions about how the development, started six years ago, was doing.
He did underline that he has never before asked Riigikogu to cover costs of his foreign assignments. At least with Thailand this is true as three years ago, for instance, while officially in Thailand with the Riigikogu parliamentary group,  he paid for the trip himself as he stayed much longer. He cited use of own money as means to avoid a scandal.
In the three years, something has changed. Perhaps, this is a slump in Thailand real estate business leading Mr Randpere to economise and call a private trip half-official.
Valdo Randpere's real estate business in Thailand
Valdo Randpere is board member of Mango Beach A1 Co. Ltd operating in Thailand.
The Prachaup province Ban Huay Yang village development features eight houses on 5,000 square kilometres; fenced; pools; hired gardeners and other real estate maintenance personnel. The villas are a stone's throw from sea, and part of a Scandinavian community's holiday resort.  
Mr Randpere's own house is 207 square metres, the lot covers 650 square metres.