Teacher fired after article teased student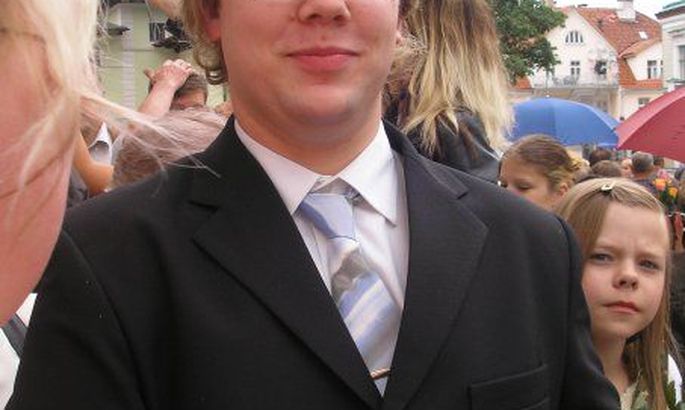 Teacher Priit Diever (EKRE) fired from Järva-Jaani Gymnasium after opinion article published in Õhtuleht on June 9th titled «Childless women, do lower your super high bar!» believes he lost his job for convictions. The school claims the teacher has been in conflict with leadership and pupils for over a year and been subject to many a reprimand. 
A day after the article was published, headmaster of Järva-Jaani Gymnasium Raigo Prants summonsed history and social studies teacher Priit Dieves with social pedagogue and another teacher present in his office. The headmaster read out the decree of him being dismissed citing «loss of trust».
In his Õhtuleht article, Mr Dieves brought out five conditions which need to be fulfilled to have children. Among other things, he wrote of supporting EKRE vice chairman Martin Helme who said a childless woman of 27 is an element harmful to society.
Mr Dieves does believe, however, that he was not fired for the article alone. «That I wrote «school teacher» – yes, I did it knowingly –, plays no role – I would have been fired anyway,» he noted.
Mr Dieves stands convinced he was fired for political views and therefore intends to have recourse to labour disputes committee, chancellor of justice, or equality commissioner.
Headmaster Raigo Prants confirmed the firing came after various incidents and the opinion piece was not the main reason. Mr Prants refutes the claim by Mr Dieves he had no conflicts with students or parents regarding teaching. During this academic year, Mr Dieves has been warned twice and there have been other complex situations.
Once, Mr Dieves was warned for treating a student at class inadequately and un-pedagogically. The incident led to a serious conflict, to solve which the school was forced to cal a roundtable participated by headmaster, headteacher, social pedagogue, youth policeman, regional policeman and the teacher himself.
Shortly afterwards, an incident surfaced where the teacher teased a student from basic school to gymnasium having had a conflict in grade 6th where the student allegedly cited Alexander the Small as son of Alexander the Great. Mr Dieves therefore poked fun at the student and was warned for that.  
At the roundtable, Mr Dieves thought he students were to blame.
Mr Prants claims the school leadership has repeatedly granted Mr Dieves opportunities to improve himself but to no avail. They say that to protest the students he now had to be dismissed.